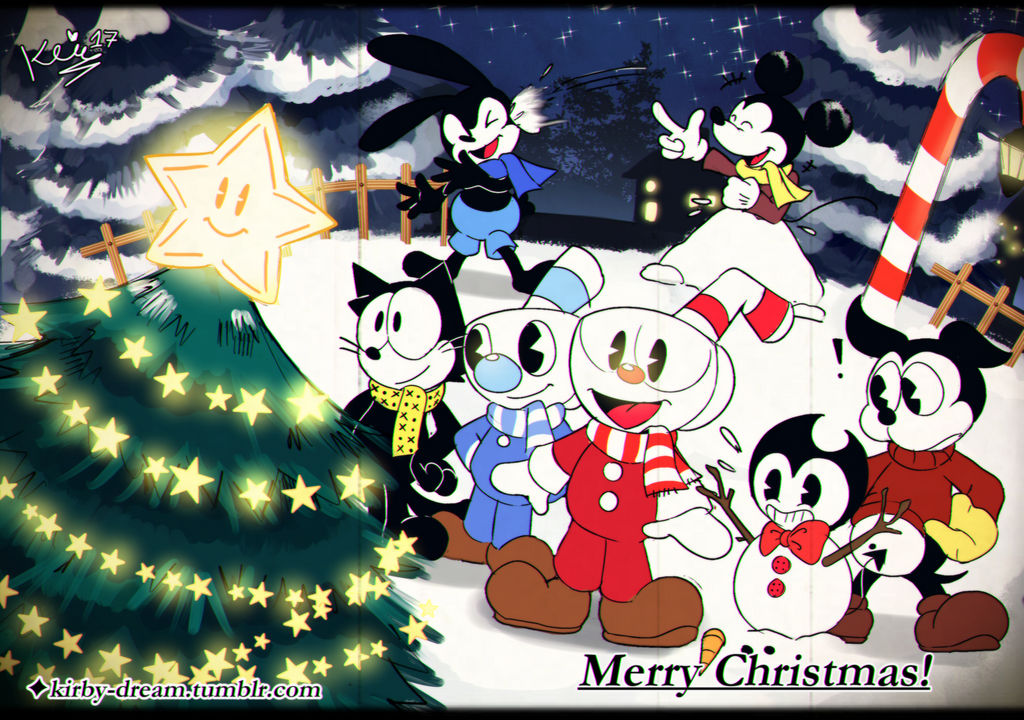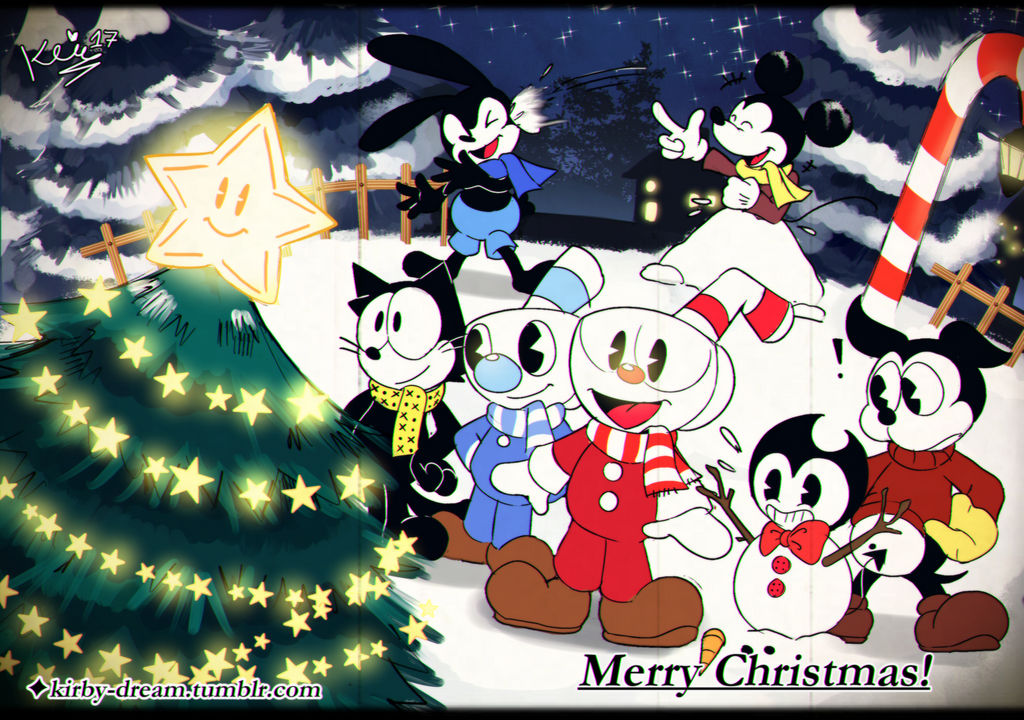 Watch
Merry (Late) Christmas!!
Sorry for the delays bacuase Im very slow to draw....
Before saying goodbye, I want to say that to say that this will be my last drawing of 2017, On january i will post new drawings.
Bye!
And add Bimbo The dog becuase a lot of people have been asking me what they what to add.
Cuphead and Mugman By Studio MDHR
Mickey Mouse and Oswald The Lucky Rabbit By Disney
Bendy By TheMeatly
Felix the cat by Dreamworks Animation / Pat Sullivan
Bimbo The Dog By Fleisher Studios / Max Fleisher
Artwork by me
Post on my Tumblr.
My Tumblr :
kirby-dream