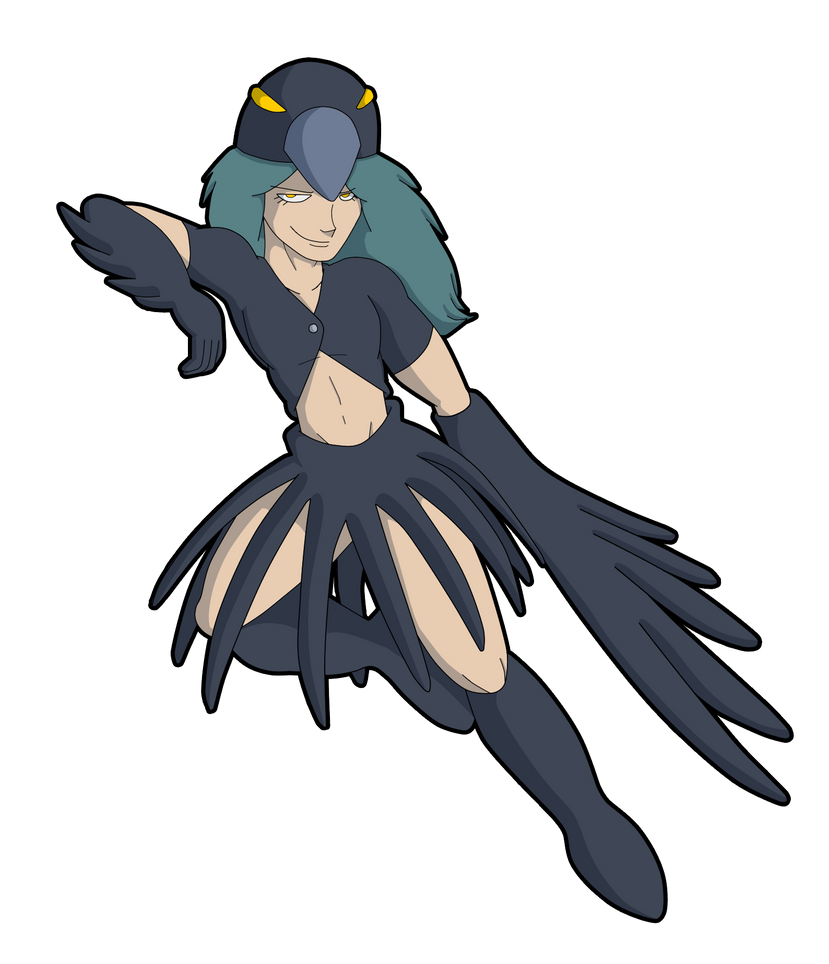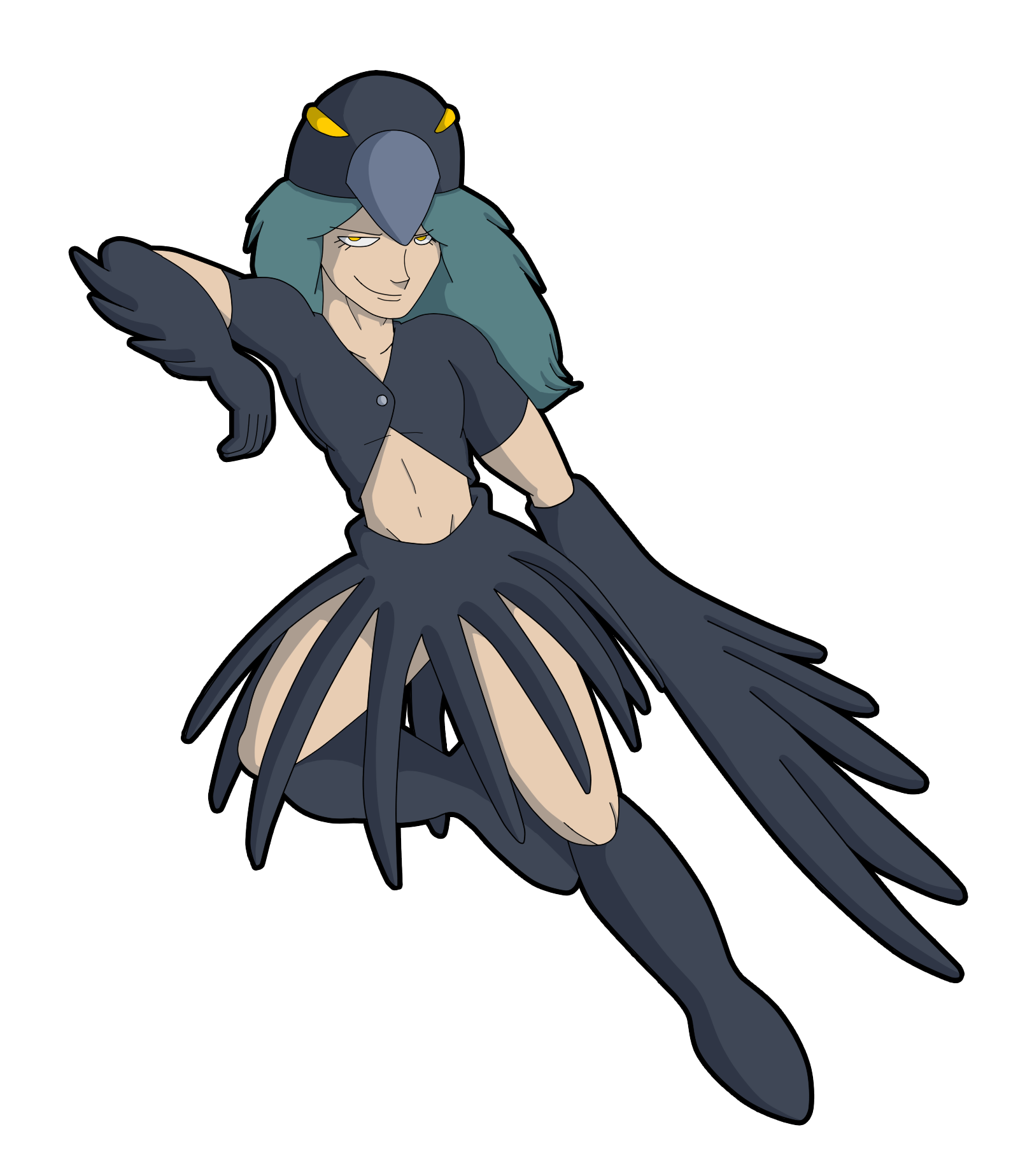 Watch
Username: Ravenfreak
Location: Unknown
Class: Animalistic
Power: Illusion
Special Techniques:
Feather Dagger - Sharp projectiles that can be tosses in waves of three.
Graceful Raid - A swooping-charge attack performed by the user in mid-air with swift accuracy.
Camouflage Layer - A defensive technique in which the user disguises themselves in a thick layer of camouflage in order to repel one attack.
Triplicate - The user creates two temporary copies of themselves to launch multiple attacks at once.

-THE ORIGINAL-
Ravenfreak was originally based on one of the first forum trolls I'd ever encountered, constantly pestering people about how "That's So Raven!" was the greatest thing ever made. I've never actually seen the show, but my skewed teenage perception at the time led me to ultimately making his character gender-ambiguous when I started TvTome Adventures. He's a bit of an interesting case when it comes to a comparison of his original to his current incarnation. In the extremely early episodes of TTA, I was still figuring out writing for all of the characters and had no voice samples used. Ravenfreak was victim to never having an actual voice or any real sense of direction because I couldn't properly portray him the way I wanted. His appearance in Episode 03 was the first time I truly got to make use of the character the way I wanted to from the beginning.

-THE NEW-
I find gender-ambiguous characters really intriguing. I say that, knowing full well that I intended Ravenfreak to be male, yet something was oddly fun about making him so effeminate and camp. Since his whole gimmick was disguising himself as others, I thought the stereotypical "actwaaah" approach this time around would really suit him...and boy did it. I had the fortunate pleasure of working with Lucien Dodge, one of the strongest actors I know, on not only Ravenfreak's voice, but a near-perfect match of Blake's voice for Alpha. I knew going into it that in order to even REMOTELY get people to buy that a doppelganger could work in a semi-realistic setting would be for the one masquerading to be a very, very convincing actor, so much so that you could mistake the real thing for them. I'd like to hope this came across well enough and people bought it. Either way, what people really dug was Ravenfreak's true personality beneath the disguise. I tried to go extra creepy with him, to a point of uncomfortability towards the audience, which I think is a really effective way to portray villains. Your audience can sympathize with bad guys, but when they're disturbed by them it's a totally different animal. Ravenfreak was definitely a highlight of working on the first three Episodes of TOME for me.