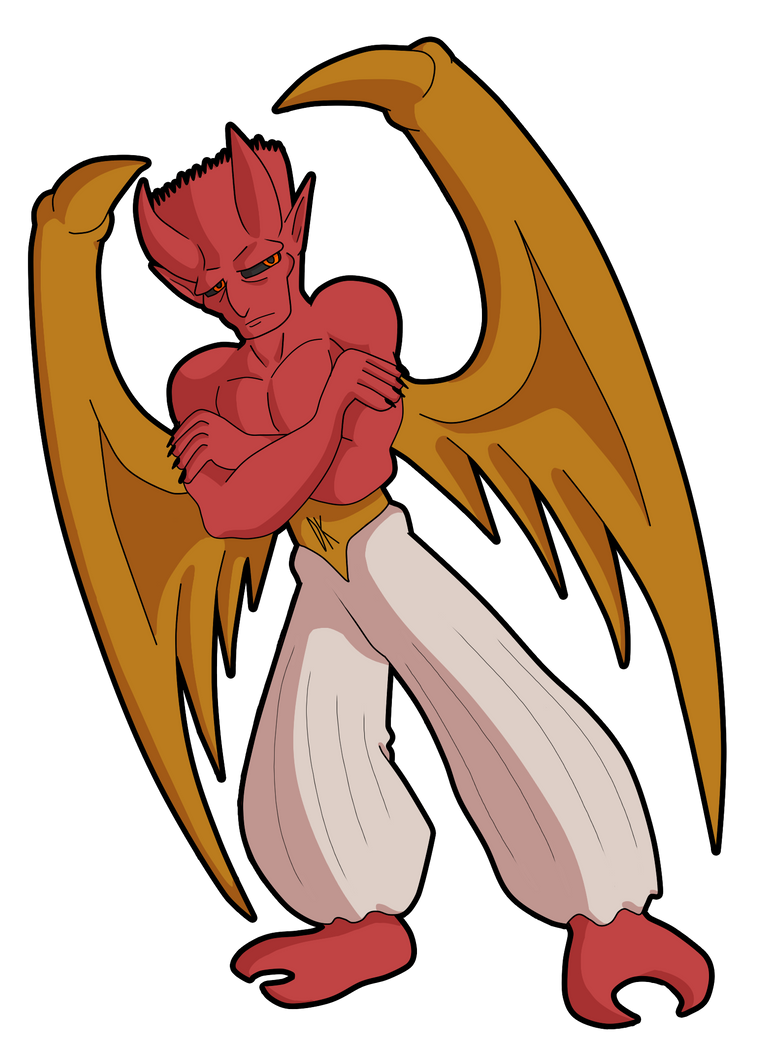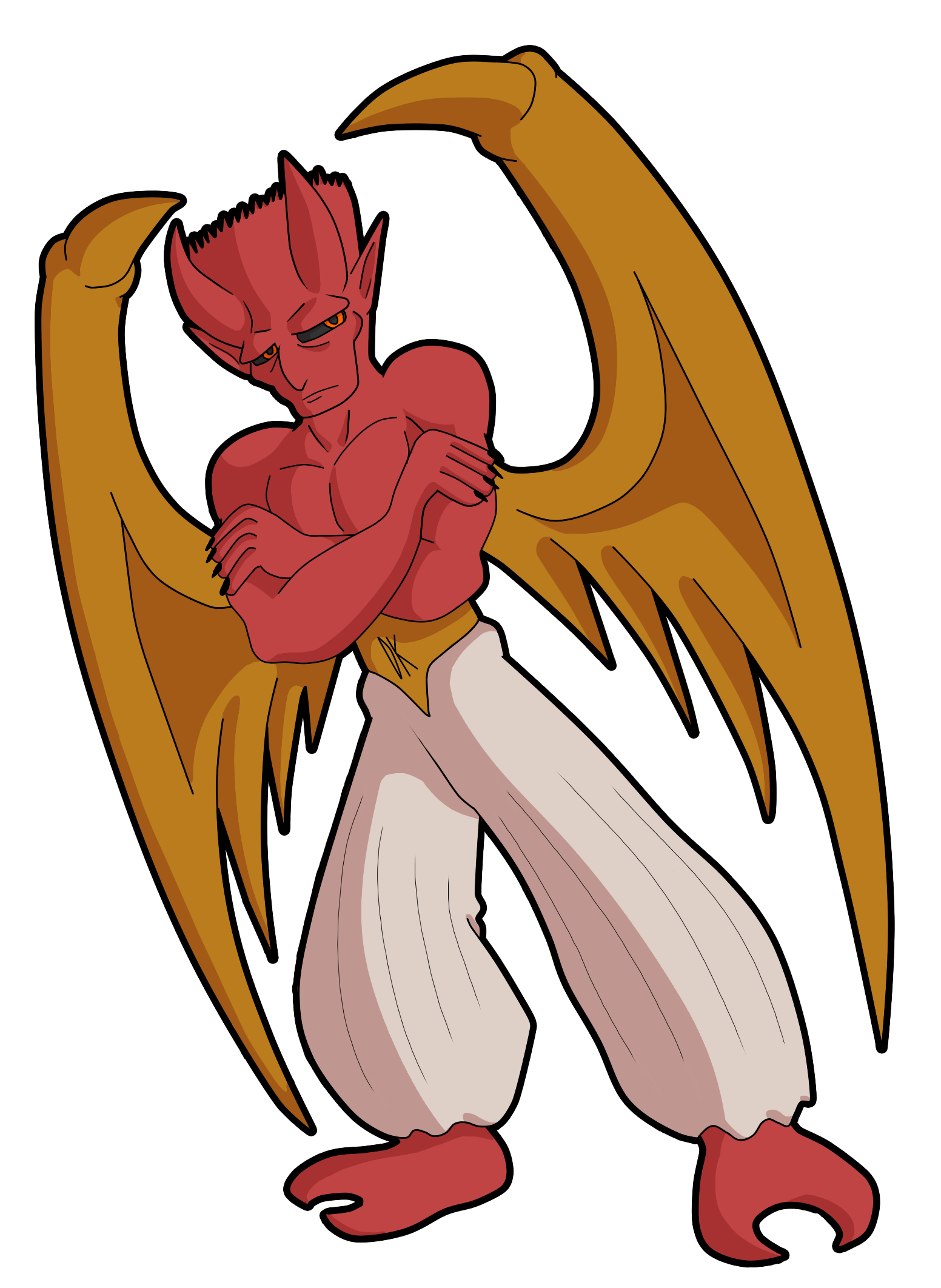 Watch
Username: Demonking
Location: Drumheller, Canada
Class: Spellcaster
Power: Hellfire
Special Techniques:
Demon Flame - A long-range fire attack that can spread across the battlefield.
Devil Dive - A swooping-charge attack performed by the user in mid-air with sharp talons.
Angry Burst - A short-range but forceful attack made of concentrated flames.
Heatwave - A chargeable defensive attack in which the user temporarily raises their surrounding temperature to 6000 degrees.

-THE ORIGINAL-
Demonking was a big favorite to fans of the original in a similar way to Nylocke. He's based on a childhood friend of mine and his, at the time, laziness in typing. I reflected this in the text in his first appearance, but later retconned it in subsequent appearances by replacing it with him just not having any sense of "drama". He had a decent role in Season 1, but after a while had less and less of a direct impact on the story.

-THE NEW-
This version ended up being one of my favorites in terms of the hackers' re-imagining. He's a lot of fun to draw, with his design being simply an update to his old look, but I really enjoyed animating him in his Episode 03 appearance. I was also pretty clear on what I wanted to do with him in terms of his personality, which was not so much an update or even an exaggeration to how he was in TvTome Adventures, but a more solid direction of his portrayal. I wanted him to be a funny villain, so I really played up his laziness, his impressionability and more than anything: his pathetic demeanor. Having "Sorry..." be his first words spoken, especially after such a commanding entrance, I thought would set the stage and get across my overall idea for him. If there's one thing I wish I could go back and change about Episode 03, in retrospect, I would've shortened the conversation between Flamegirl and her friends and spent more time with Nylocke and Demonking. Reason being, while I intended for Nylocke to just be so influential and weirdly inspiring to Demonking and ultimately changes him for the better, there wasn't enough time spent in that scene to really get it across. People still generally bought it, but I definitely would've readjusted or even entirely rewritten that scene to make Demonking's sudden "transformation" go a bit smoother. Either way, he was a fun ride and I DO wanna bring him back, where appropriate.