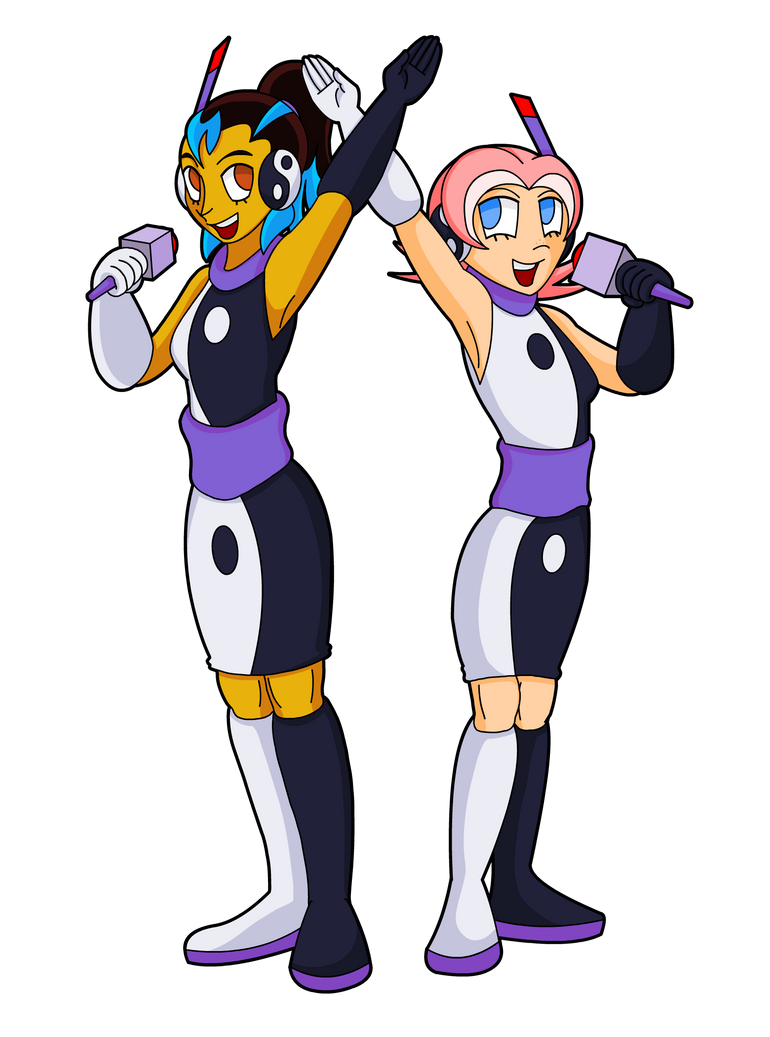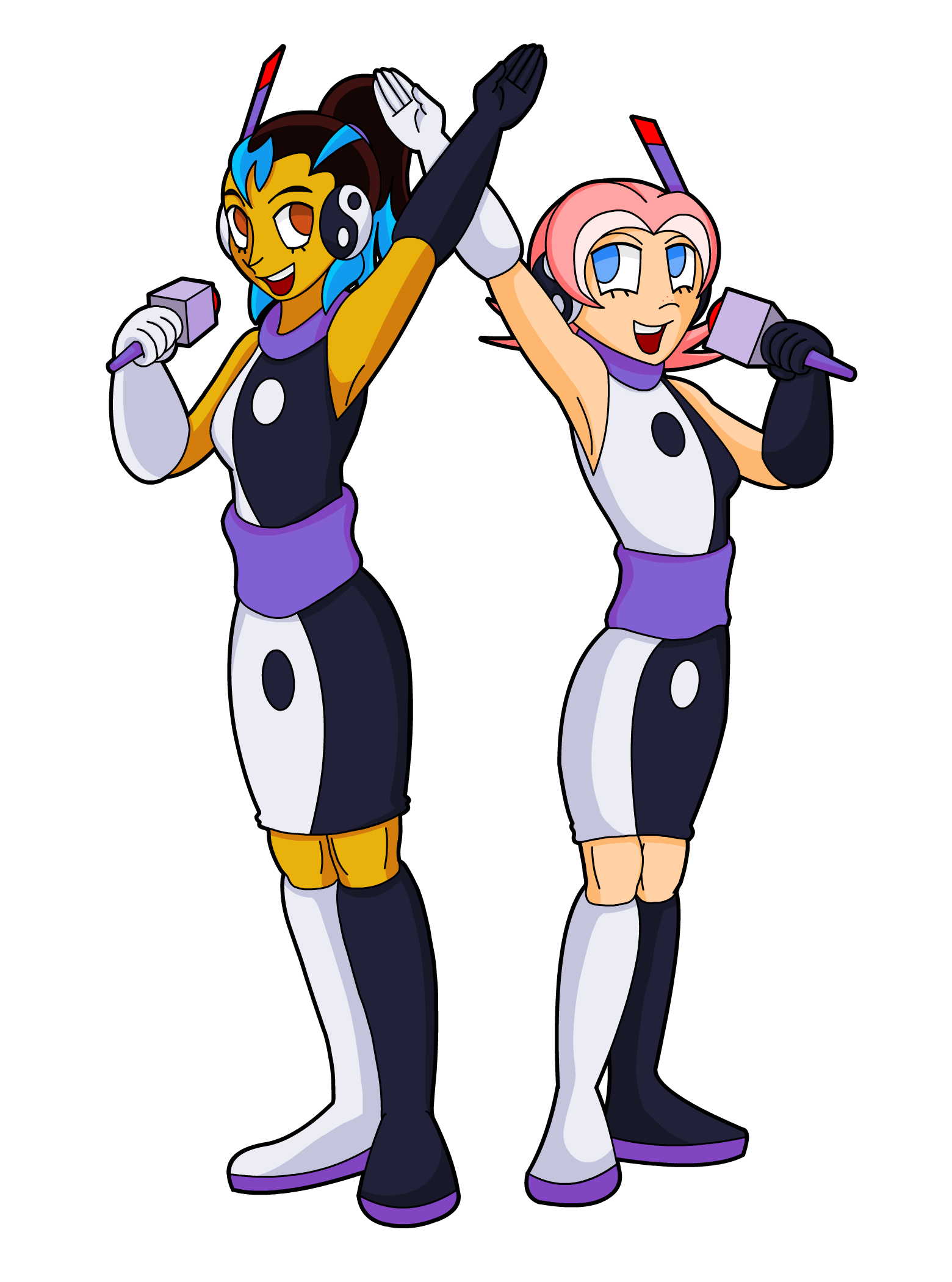 Watch
Usernames: Anneva & Foreva

-THE ORIGINAL-
Foreva and "Tamerlisa" were the announcers of the various competitions that took place throughout TOME such as the "Z Tournament" and the "X Games". They had ONE action scene during the final scene where they summon a familiar-looking monster to save another player. Other than that, they were just two token cute girls to provide not-so-witty commentary on more important characters fighting each other.

-THE NEW-
While Foreva and Anneva, as I retitled her, serve a similar purpose, I wanted to give them a bit more substance and a LOT more fun. They're both heavily inspired by the Dark Tournament announcers Koto and Juri from Yu Yu Hakusho, both of which were really memorable and funny characters from that show. Anneva, as the more cool and collected of the two, was placed up in the stands to announce matches and move things along between fights in a relaxed area. Foreva, being the more peppy and energetic of the two, would be placed in the heat of the action to provide a play-by-play of each match. They're also meant to be a commentary on tropes the game industry likes to utilize like "booth babes" and the like for press events; not in a malicious way, mind you, but spinning it into a cartoony exaggeration. Both girls were super fun to draw and animate. I really loved their designs and tried to do some interesting things with the whole Yin & Yang theme, as well as with their hair and how their colors complemented each other. Even when characters exist in a series only to serve a very specific purpose, if they're unique and entertaining they can still be lasting in the viewers' mind. I hope people liked these two and got a few laughs from their "antics"; they're some new personal favorites of mine!