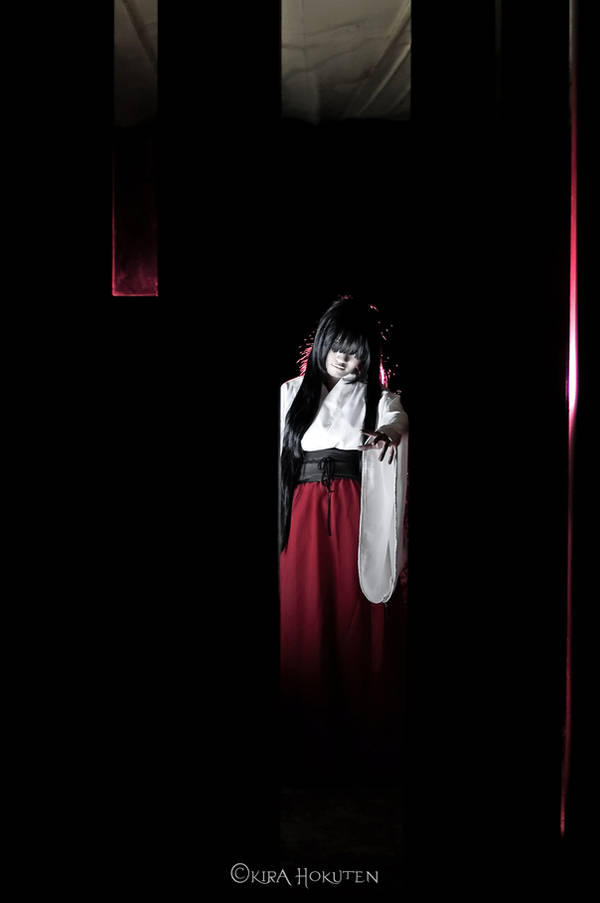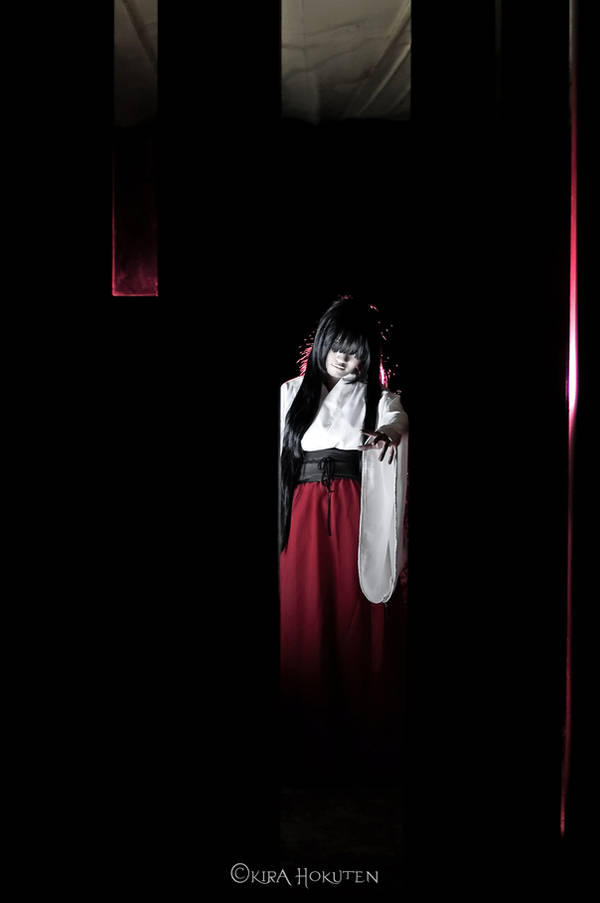 This work is licensed under a Creative Commons Attribution-NonCommercial-NoDerivs 3.0 Unported License.
Date: November 11, 2012
Cosplayer

as Hisame Kuze (Hand Maiden)
Unit: 2pcs Nikon D40 Nikon AF-S Nikkor 50mm f/1.8G and 18-55mm
Speedlite: Nissin Di622, Yongnuo 460-II and Canon 580EX-II
Another project from TEAM NONAME.
It's a mixed from Fatal Frame 1, 3 and 4. First part of our shoot, we'll be having a second round soon.
Special thanks to my team especially to James Ryan Japco Siaron as my photog-buddy of the day as we're switching position to assistant-photog mode.
Another thanks to the people who granted me special permission to have access and do our cosplay shoot in this National Treasure. I's the second cultural and architecture landmark in Metro Manila to received such merit.
-------------------------------------
People say the location is creepy and is truly haunted and yes we did experienced several irregularities in the venue. One of them is when the wireless receiver-trigger that I'm using fired the flash non-stop wherein I'm the only one who has the trigger and is capable of firing it, rather than creepy I felt I got trolled, took me hard time to get the shot I was getting that time because of it.
Each one of us experienced creepy situations but nonetheless, it was fun, it helps kill boredom

------------------
Related Deviation:
Check out our BTS photos and videos here:
Behind the scene Fatal Frame shoot video 1
Behind the scene Fatal Frame shoot video 2
Behind the scene Fatal Frame shoot video 3
--------------------
Behind the scene Fatal Frame shoot photo 1
Behind the scene Fatal Frame shoot photo 2