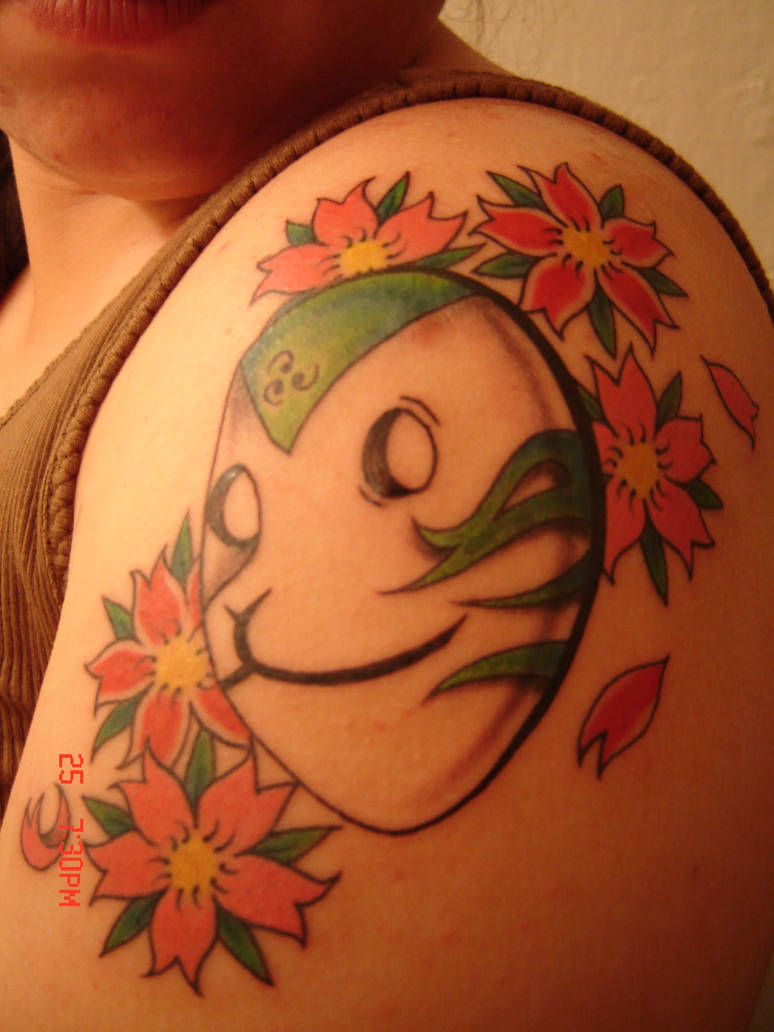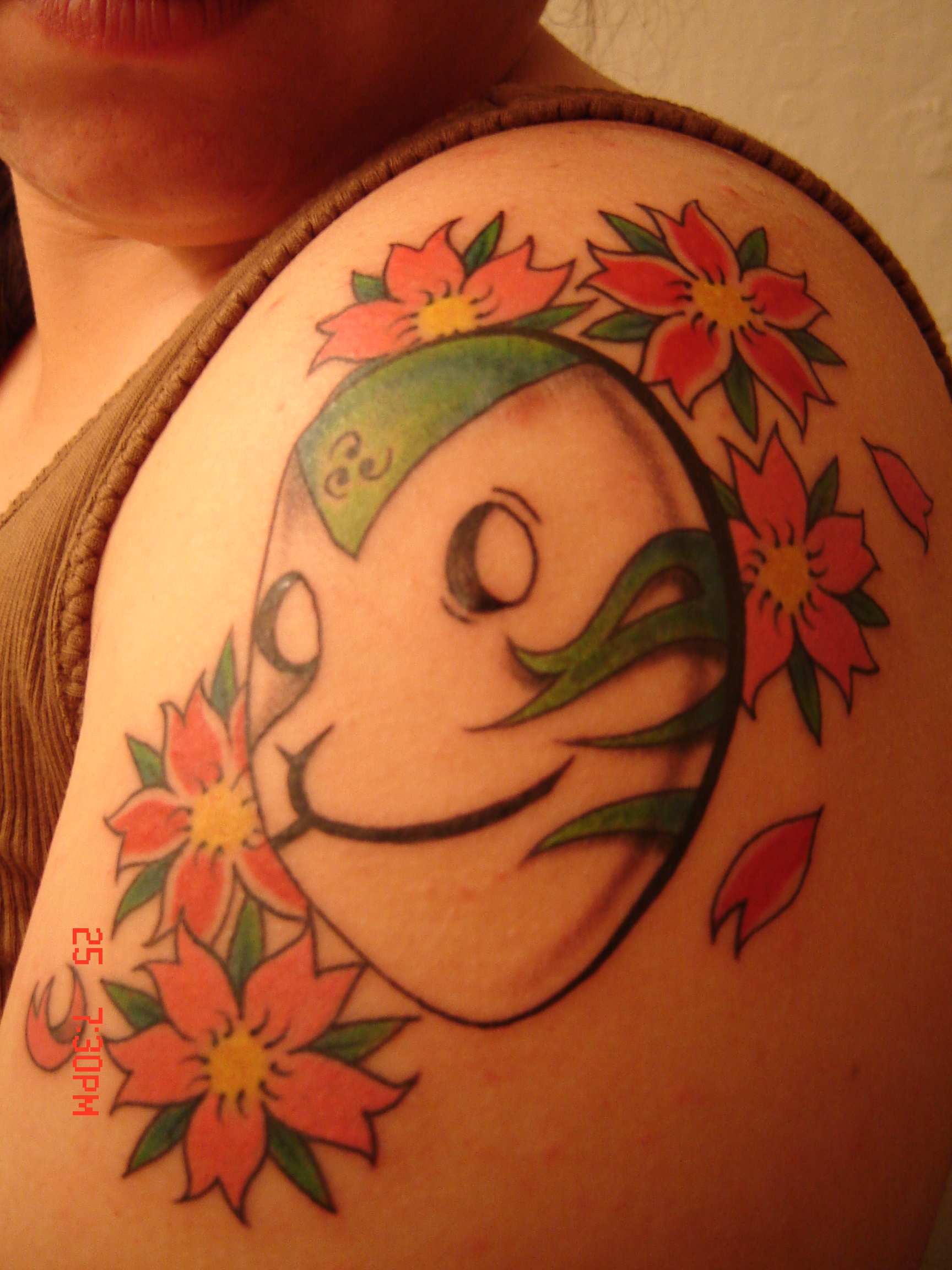 Watch
I finally got a new tattoo a few weeks ago. It's my homage to Naruto. The focal point of the tat is an ANBU mask. I don't know if you can tell from the pic but in the forehead are the three tomoe that make up the Sharingan. That's a nod to Kakashi and Sasuke. The background is of cherry blossoms and that is my nod to Sakura and the mask itself is a Cat (me)/Fox (Naruto) mask.


Naruto characters belong to Masashite Kishimoto (that mad genius of a great artist)

Edit: This is a custom tattoo. I appreciate the comments and faves but please do not get this done on yourself.