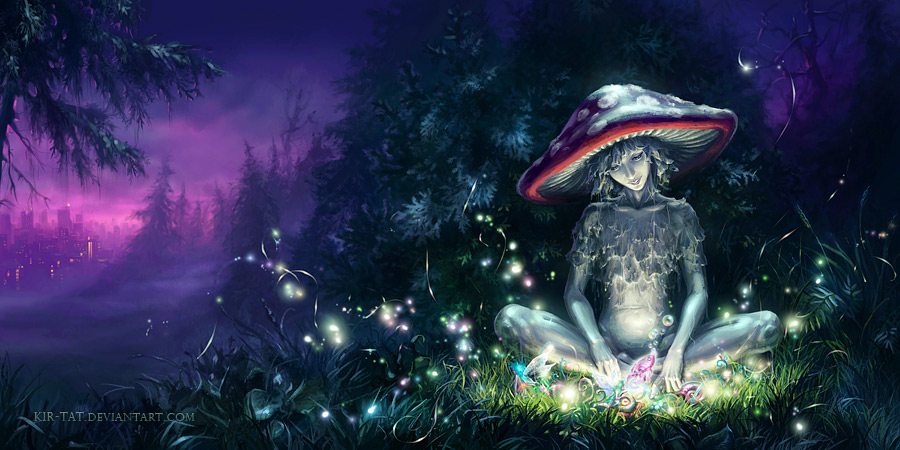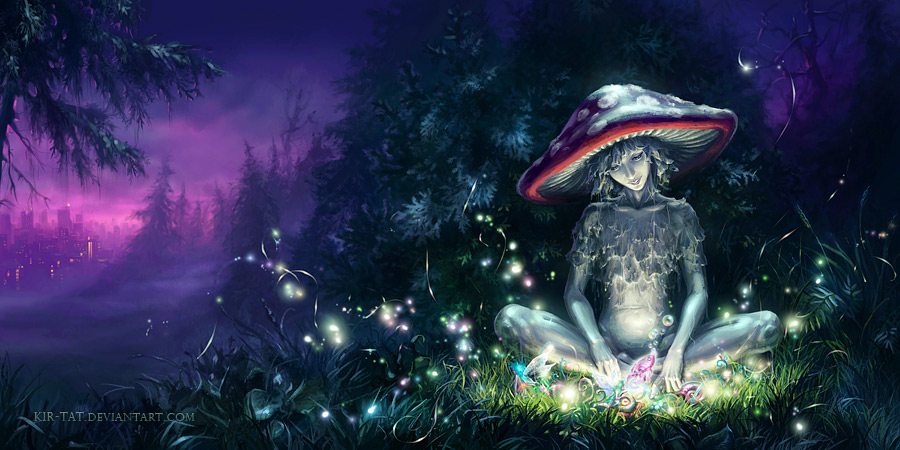 Watch
Daily Deviation
Given 2010-03-24
I was very confident to give this work 5 stars on both vision and originality. The moment I saw this I was sure of it. I don't think I've ever seen a fascinating personification of a mushroom such as this (besides Toad from Super Mario--because that's all I can think of!). You chose a common part of nature as a subject and fabricated it into something so extraordinary.
The imagination you have is incredible. You created a natural yet surreal world; something out of a fairytale book. I'm looking at the mushroom character and I see a story, yet untold (which is why your title fits well). You've given the mushroom such a captivating and peaceful visage which makes me appreciate everything around her/him. Everything harmonizes; from the varied, glowing, spheric embers to the silent, purple and hazey world around it.
What's also great about this is not only do I see one world, but two contrasting worlds...uniting in tranquility: the city and the forest. You had a nice idea in including the city in the background--it accentuated your subject's verdant surroundings even more.
I think this is a charming and exquisite piece of work. It was beautifully, intricately well done with some powerful creativity and I enjoyed it!

The Artist thought this was FAIR
31 out of 31 deviants thought this was fair.