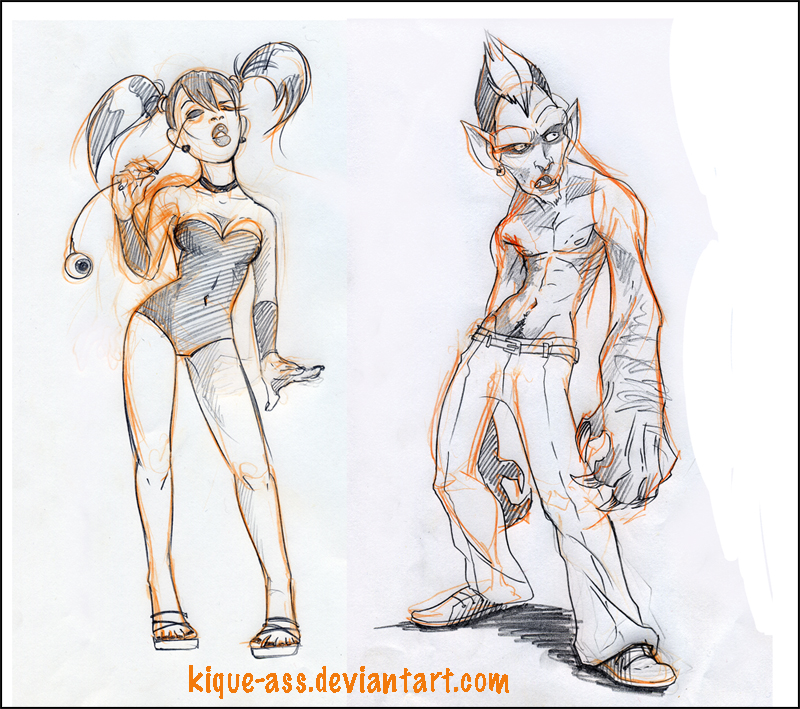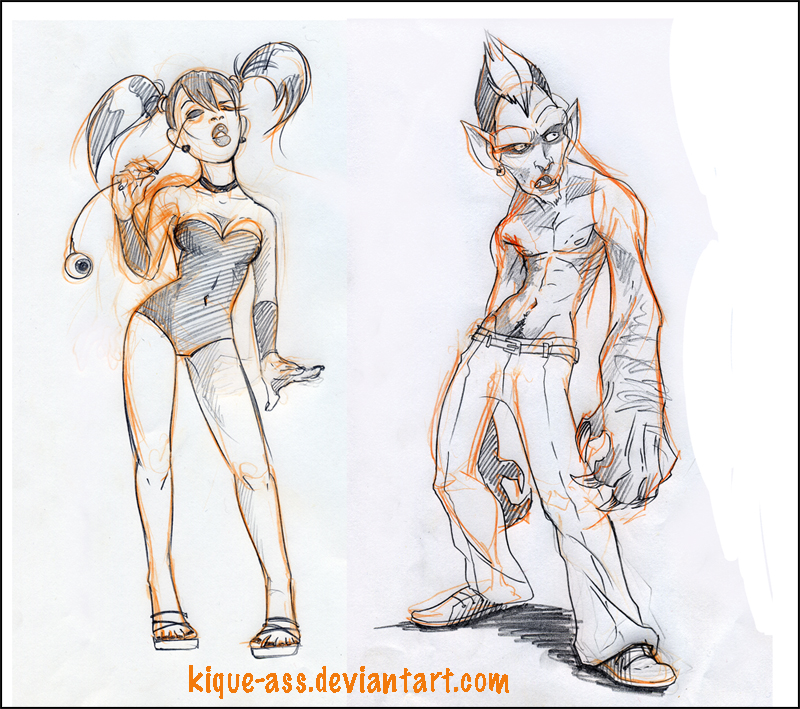 Watch
egads.

There's nothing like... destroying your favourite characters. XP
So erm, after a couple of, let's say, not that great days involving hospitals and grandmas I needed to draw something weird. It's like therapy, or something.

But yar. I human-ised Fenrir and I slut-ified Iris. So everyone's a winner!

If anyone is interested, this is how they SHOULD look:
[link]
[link]
Quite an evolution... how do you like their new looks? ;D
Both these characters © to me, yada yada.
Thanks for looking!