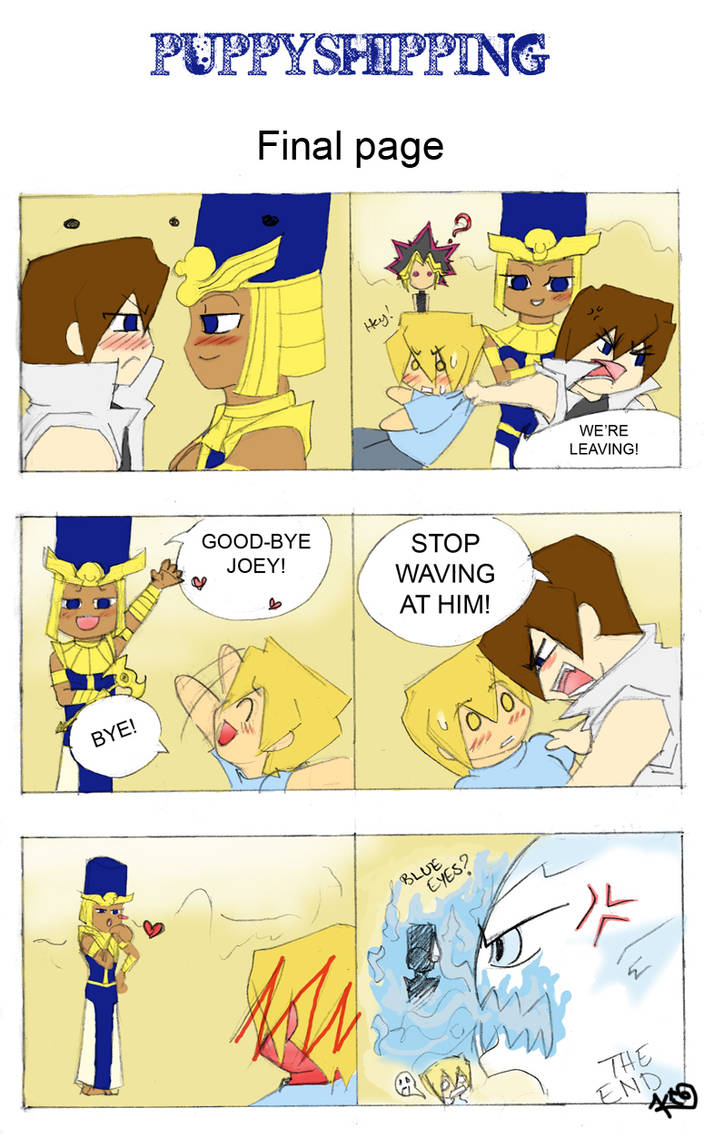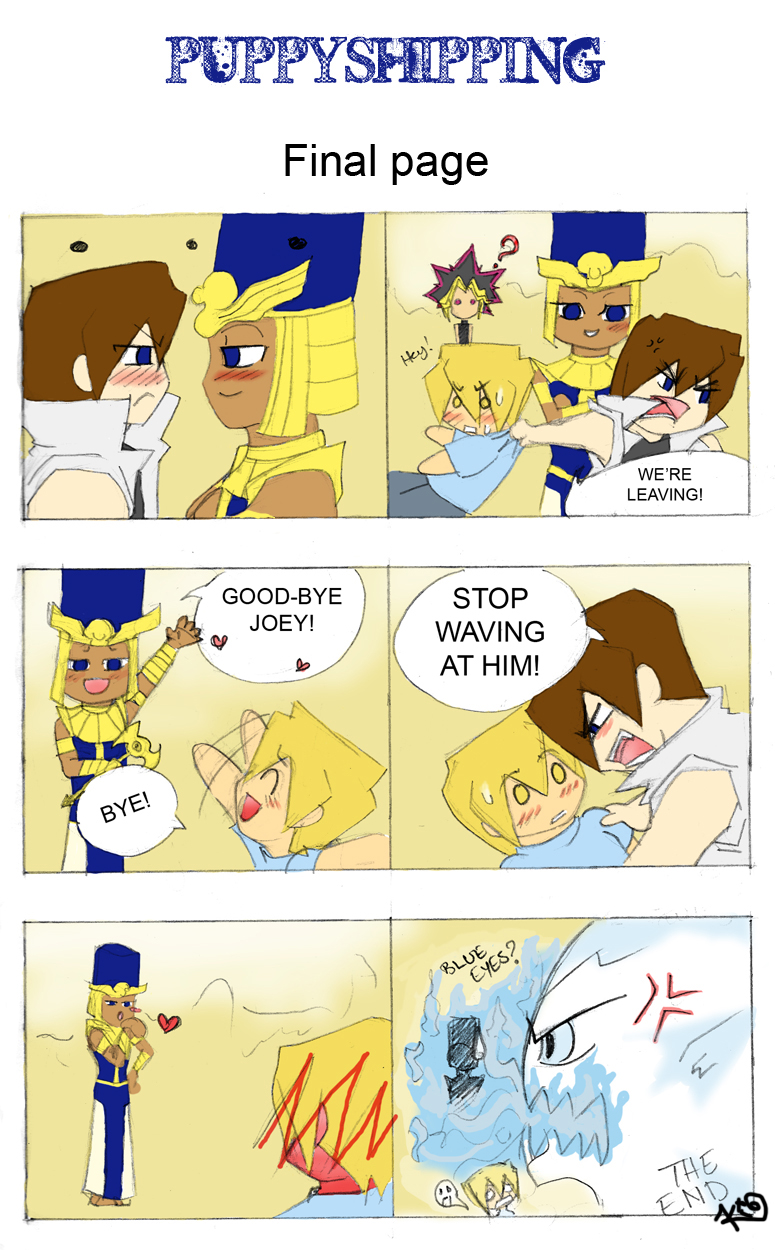 Watch
Read left to right. FULL VIEW PLZ!
Joey Wheeler (Jounouchi Katsuya), Priest Set, Seto Kaiba and Yugi Mutou from Yu-Gi-Oh.
Pencil and Photoshop.
Page 8 of 8.
Previous:
[link]
Finale Cover Page:
[link]
Page1:
[link]
lol, poor Joey stuck between these two XP Seto's dragging him away and he doesn't even know where he's going XD rofl Yugi is so confused too! sry.
Well it's been a lovely run for this random comic and I cannot believe how popular it has become. This is the final page and what remains in my work for this pairing will be a gift to all of you. Yup, a thank-you fanart I'll excuse for a cover page.

I promise it will be up in no time.
And no, there is no other page nor will there be. This is the end of this little story.