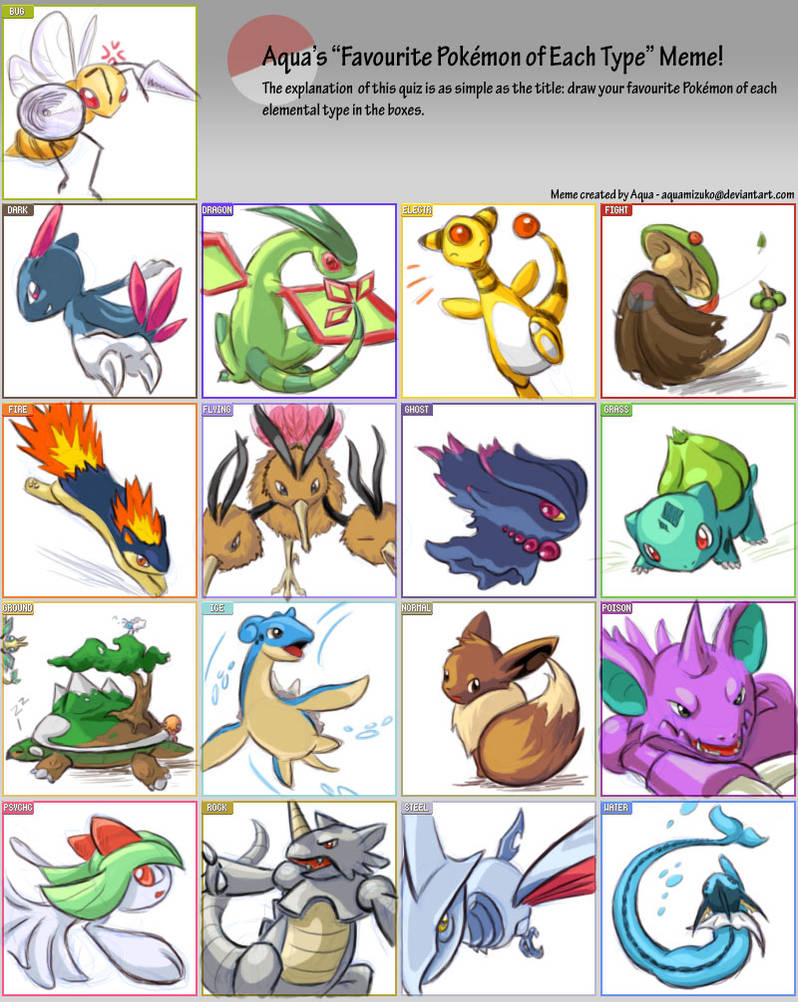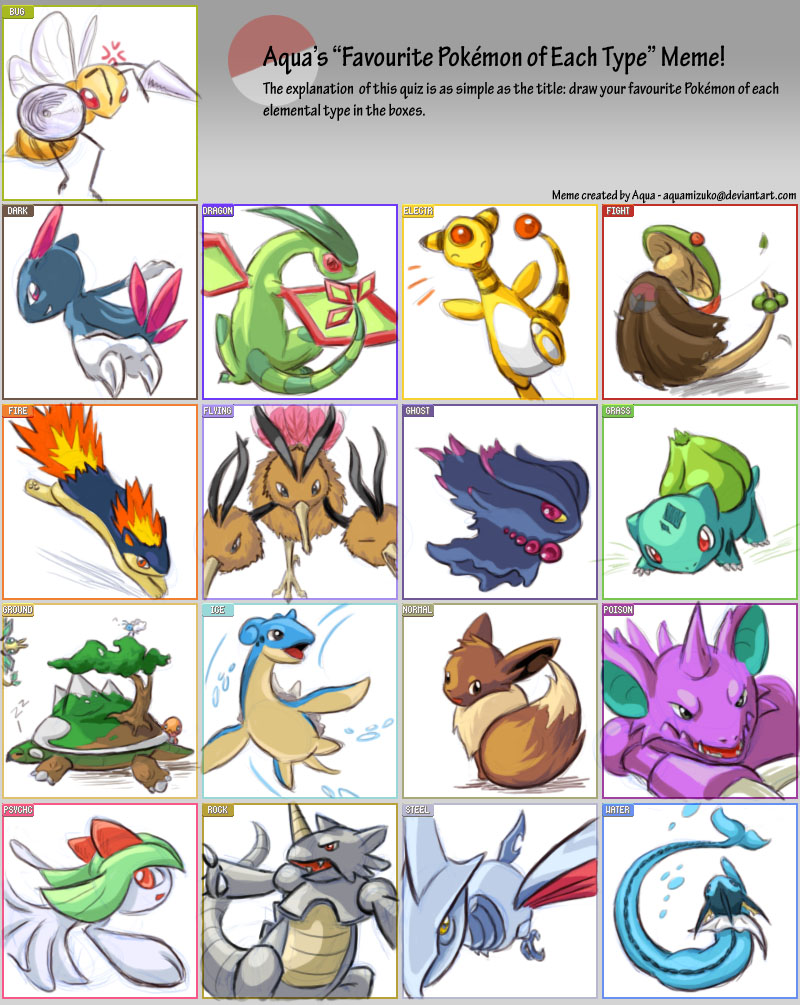 Watch
I did an art meme! :3 And of course it was Pokémon. X3 I wanted to do some fun art for a change this weekend, so here you go. XD It was interesting, I got to play around with some sketch techniques, different lighting, and angles.

Colors are pulled directly from the Platinum sprites.
Favorite Pokémon in order:
Bug: Beedrill
Dark: Sneasel
Dragon: Flygon (duh)
Electric: Ampharos
Fighting: Breloom (hehe)
Fire: Quilava
Flying: Dodrio
Ghost: Misdreavus
Grass: Bulbasaur
Ground: Torterra (but only because Flygon took up Dragon... but I stuck its pre-evos in there anyway XP)
Ice: Lapras
Normal: Eevee (of course)
Poison: Nidoking
Psychic: Kirlia
Rock: Rhydon
Steel: Skarmory
Water: Vaporeon (the only Eeveelution which made it on here, actually o.o)
Original is here:
[link]
Pokémon © Nintendo, art © 2009 meeeee.