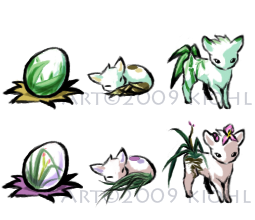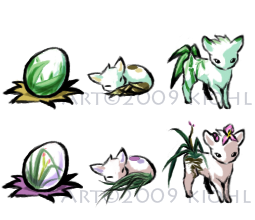 Watch
So

totally got me into Squiby, a make-your-own pet site (
[link]
). I was sitting there with a blank palette, trying to figure out what to draw, when I was like, duh, cats.

But I wanted to do a different cat! So he got a bamboo butt. Oops.
I got really lucky though and one of the admins saw it and liked it! It got promoted to the front page. :3
Theeeeeen I got really motivated and thought up a whole bunch more plant-cats, or "Phytocats". XD Second is the Orchid Phytocat, which is... very feminine. Oops.
(also yes, they were drawn at this size. Mayhaps they should be bigger next time. o_o)
More to come. :3 I really, really like these guys so expect to see way more than just Squiby pets!
Bamboo (Phyto)Cat link:
[link]
Orchid Phytocat link:
[link]
Phytocats and art © 2009 me. Artwork is only for private use; any other use is prohibited.