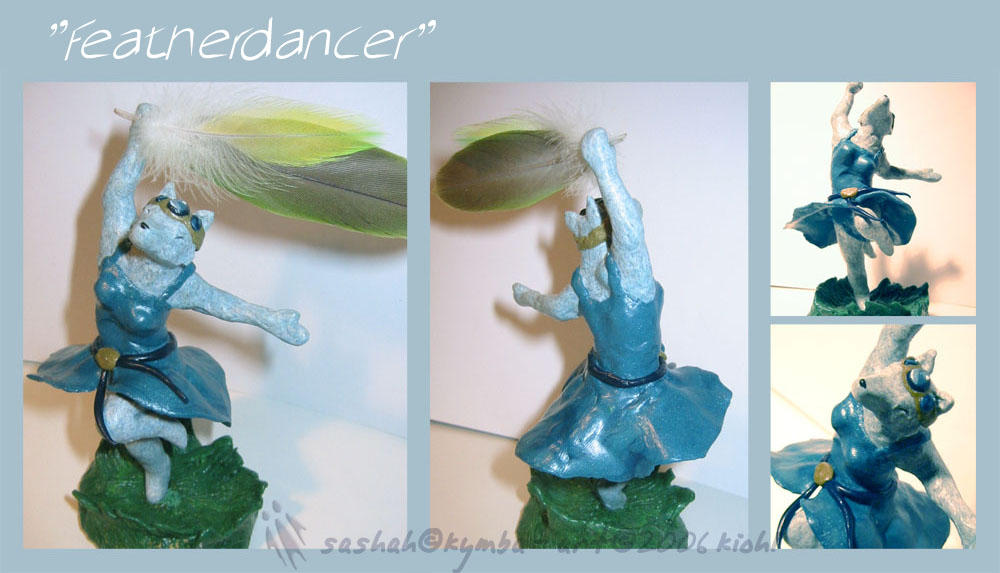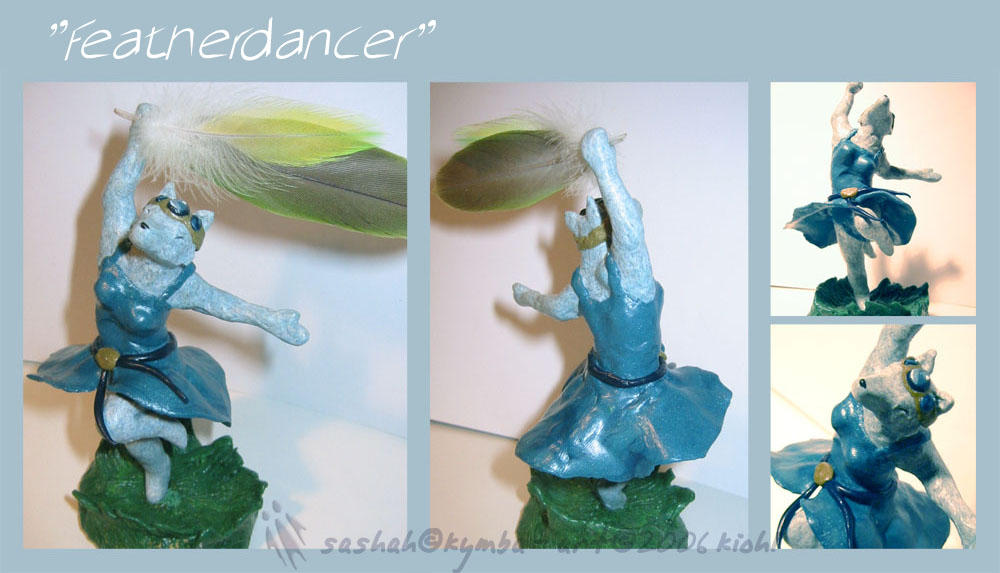 Watch

You have a Senegal Parrot, so does my Grandfather! I have a Meyer Parrot, Noodle is her name. Senegals and Meyers are both in the same family!!
I often use bird feathers in my art too! My Mom has a rather large collection of rescued exotic birds and they molt often, LOL!!
The detail in your statue is just enough if you ask me. You did a wonderful job! I love the movement...

Reply

Eeeeeeeee Meyer's are so cute!!! XD Aww, yay for rescuing. :3 There are so many birds out there that need good homes.

Thank you! :3
Reply

:3 Wuv the motion.

You should get a medal for creative use of pet byproducts :3 Do you collect the feathers after she preens?
Reply

Hahaha, yeah, those are actually from my jar of feathers, because she hasn't molted in a while.

<3<3
Reply

I can't tell you how amazing of a person you are. And while I thank you for the gift, your friendship and caring mean even so much more. *HUGS hugs*

-Kymba
Reply

Reply

Thank you!

I'm glad the emotion got through. I just wanted to do something for her after all that, y'know?

Reply

gorgus work. i love that pose.
Reply

Very cool. You did a good job on conveying the motion and emotion. And those feathers are a nice touch.
Just out of curiousity, about how tall is this?
Reply

Thank you!

It's about... uhh, 5" tall? I'm not 100% sure because I don't have it here, but I think that's about right.
Reply