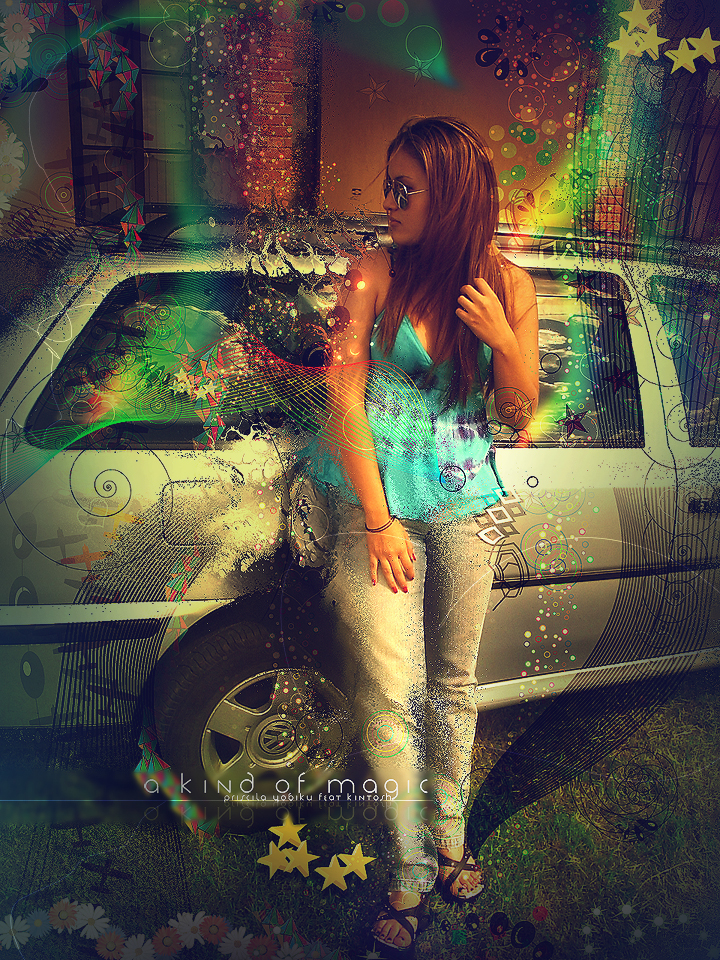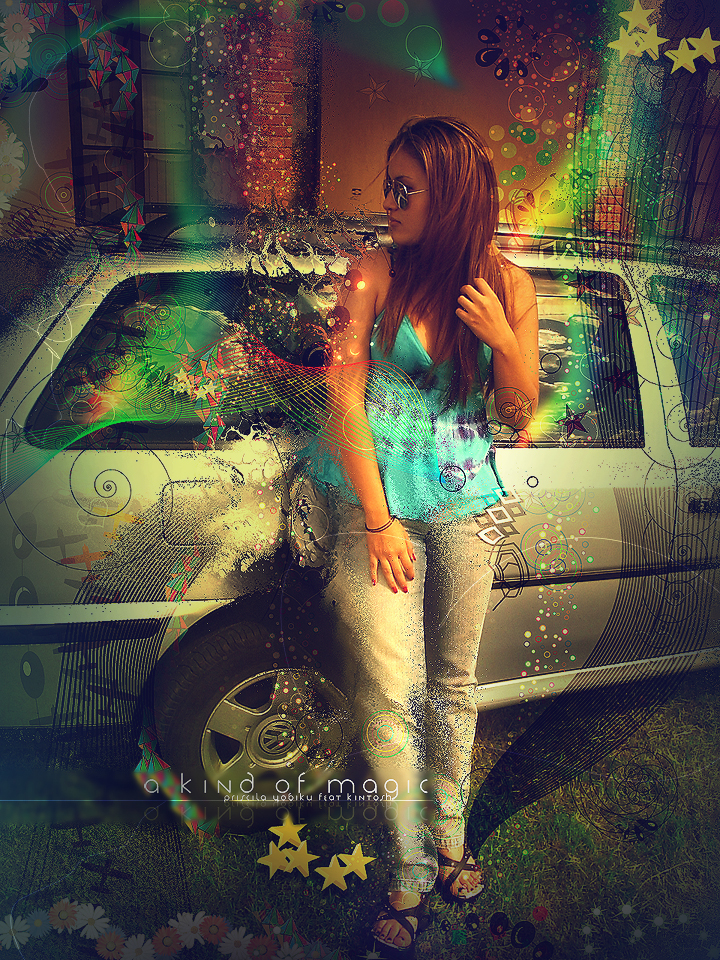 She have A kind Of Magic
It was a funny test with my little knowledge in illustrator skils.

Postoworked in photoshop. hahaha (I tried to make a good work in the illumination)
I took this pic, too and did the manipulation. (the pic is the same serie of my last works)
About 120 layers n 34,6 mb! hahaha
hours of the Real pleasure for me!

I hope u like it
, too!
show me some love... if you like it, sure!


p♥f ptees