kinola14.tumblr.com/
<-- Tumblr account
www.fanfiction.net/u/1502052/
<-- FanFiction.net account
www.fictionpress.com/u/601678/
<-- Fictionpress.com account

My authentic japanese name is 山下 Yamashita (under the mountain) 明日香 Asuka (fragrance of the bright day).
Take your real japanese name generator! today!
Created with Rum and Monkey's Name Generator Generator.

























:thumb296724323:












:thumb159625665:



:thumb269133999:

:thumb289902432:





Current Residence: Candyland!

Favourite genre of music: New Age, World, Easy Listening
Favourite style of art: Traditional, Digital, and Photo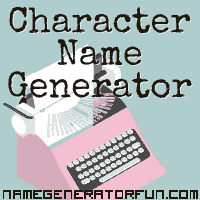 She is a Japanese female.
Personality: The Director.
ENTJ: Extravert Intuitive Thinking Judging.
Social, comfortable around others. Self-centered, likes to be the centre of attention. Outgoing. Engaged. A born leader.
Assertive and outspoken. Driven to lead. Decisive. A planner, prepared, organized, orderly, clean. A perfectionist. Prepares for worst case scenarios. Hard working. Analytical, academic, scientific. Hates to be bored. Finishes most things they start. Good ability to understand difficult organizational problems and create solid solutions. Intelligent and well-informed. Excels at public speaking. Values knowledge and competence, and usually has little patience with inefficiency or disorganization.
Emotionally stable. Fearless. Manipulative. Thrill seeking, risk taking. Image conscious and image focused. Narcissistic. Adventurous. Emotionally stable. Ambitious. Dominant. Confident. Opinionated. Driven. Resourceful. Desires fame and acclaim. Arrogant. Critical. Avoids giving in to others. Does not like to compromise.
Psychological Disorder:
Sadistic.
Favored Careers:
marketing specialist, government employee, lawyer, developer, political scientist, bounty hunter, international relations specialist, software designer, systems analyst, business manager, entertainment lawyer, foreign service officer, strategist, project manager, advertising executive, CIA agent, marketing manager, geneticist, private investigator, administrator, business analyst, politician, management consultant, producer, financial advisor, entrepreneur, genetics researcher, cardiologist, professor, FBI agent.
Unlikely Careers:
singer, bookstore owner, job in the performing arts, poet, photographer, English professor, chef, health care worker, child psychologist, massage therapist, video editor.
Get your own character name from the character name generator!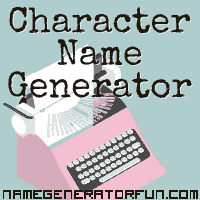 He is a Hispanic American male.
Personality: The Promoter.
ESTP: Extravert Sensing Thinking Perceiving.
Friendly. Great people skills. Outgoing, social, group oriented. Does not like to be alone. Open. Likes to be the center of attention. Likes external praise. Likes crowds. Self-confident. Good at getting people to have fun.
Adaptable and action-oriented. A doer, focused on immediate results. Disorganized, messy. Decisive. Finisher. Talented at presentation. Likes to lead. Likes sports. Tends to dominate conversations. Lives in the here-and-now. Fast-paced lifestyle. Impatient with long explanations. Extremely loyal to their peers, but not usually respectful of laws and rules if they get in the way of getting things done.
Content, emotionally stable. Frequently joking. Adjusts easily. Neutral moods. Not easily annoyed. Enjoys crude jokes. More likely to come off as masculine. Risk taker, fearless, can handle criticism, hard to discourage.
Psychological Disorder:
Narcissistic.
Favored Careers:
CEO, sports management, fighter pilot, marketing specialist, business manager, race car driver, supervisor, economist, airline pilot, bar owner, consultant, CIA agent, security specialist, technician, businessman, mechanical engineer, public relations specialist, coach, manager, marketing director, sales associate, mechanic, politician, publicist.
Unlikely Careers:
poet, artist, art teacher, novelist, bookstore owner, graphics designer, museum curator, librarian, freelance writer, author, florist, painter, school psychologist, songwriter, musician, professional college student, editor, philosopher, English professor.
Get your own character name from the character name generator!