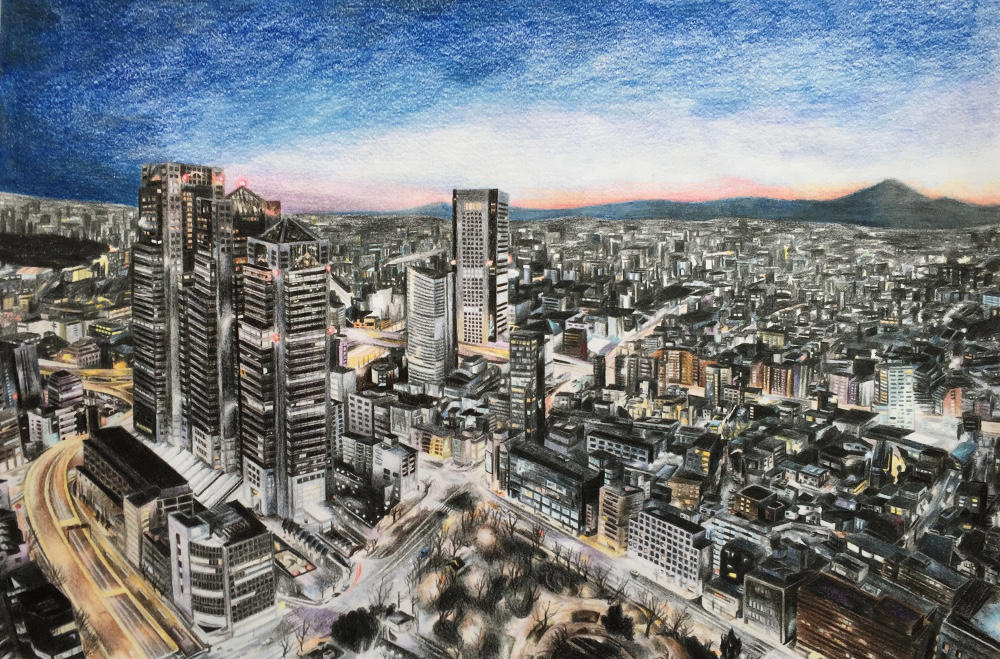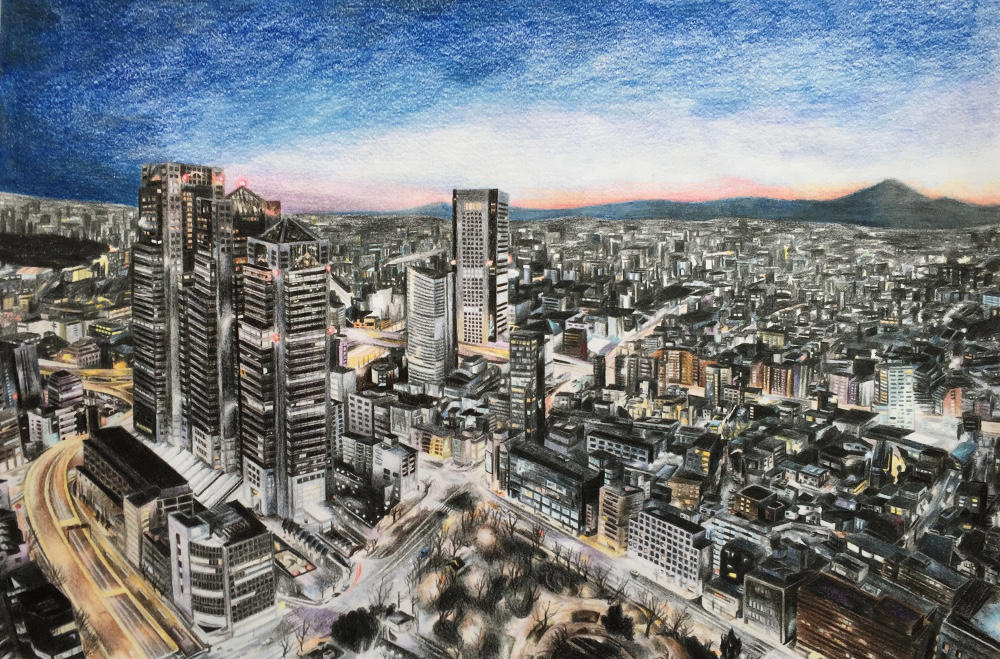 This drawing is based on a great photo of Tokyo by
guen-k
. You can see the photo on
Flickr
.
I used coloured pencils (Faber Castell Polychromos and Derwent Artist). And it's quite a large drawing, the paper is 35 x 50 cm. It's much lighter than the original photograph, but I think it's ok. Let me know what you think in the comments. Thanks!
As always, you can find this picture on my
website
.

This is beautiful
I love the different lighting techniques you've used
excellent job!
Reply

Reply

Thanks

Yeah, the patience really was necessary. Sometimes I think I invest too much of it into a single drawing.

Reply