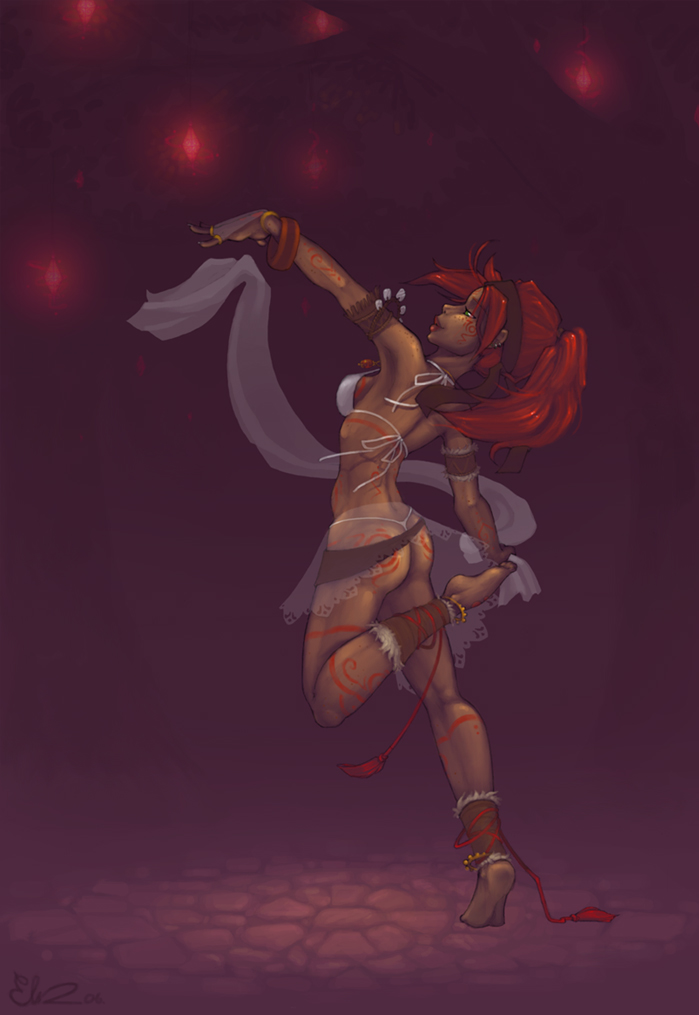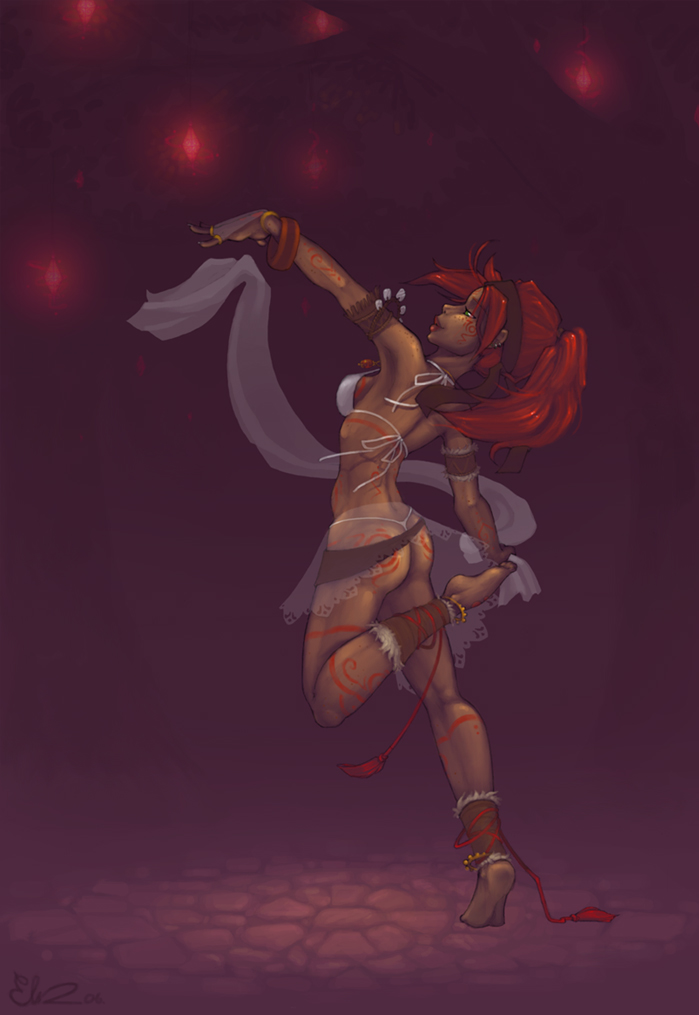 Watch
Emiko again. doing the traditional Women's Dance at the annual festival.
...there should be people gathered and other dancers in the bg, but i didn't want to crowd the image.
and those crystal looking things hanging in the trees behind are a form of lighting, they give off not heat though. oh, and the light source is also afew fire lit lamps around the place.

This is another pic that i started quite a while ago, and only just got to finish. i was really very pleased when i first drew the lineart because it was probably the first body i'd drawn without using any reference atall that i was happy with. not to say that this is a perfect body form or anything. ofcourse it's stylised, heaps.
anyway. i'm really pleased with it. i like purple, can you tell. XP
Pencil lineart, Coloured in PS elements 2.0, with mouse.
Emiko (c) Eloise Moffatt. Me.