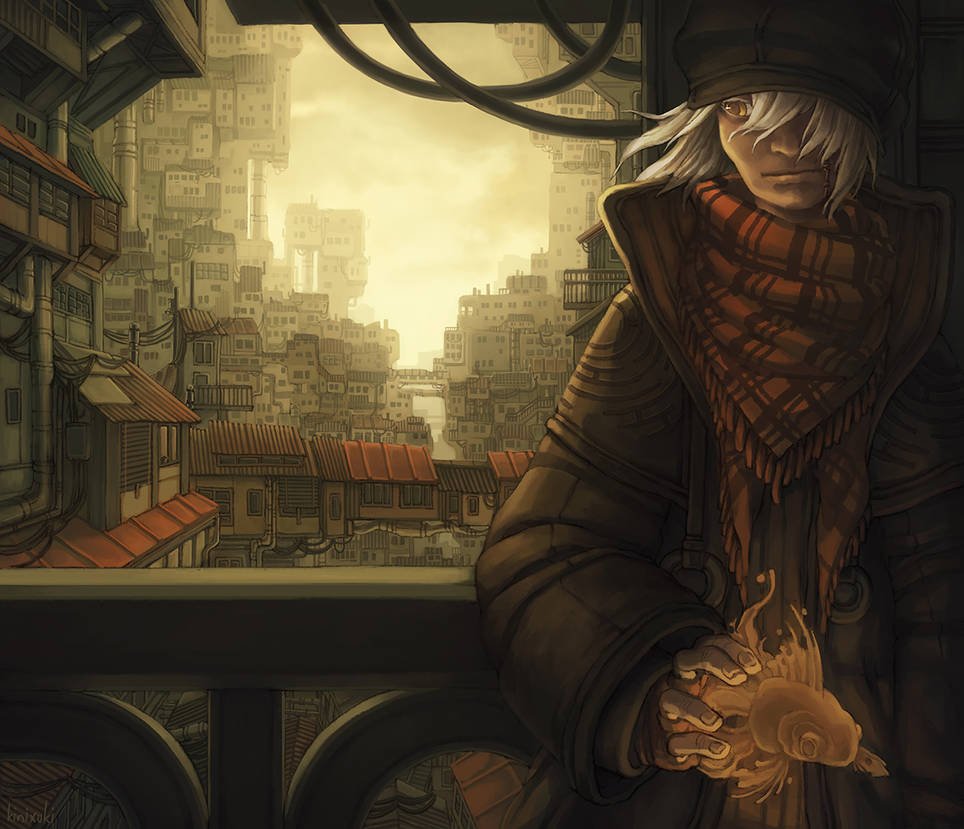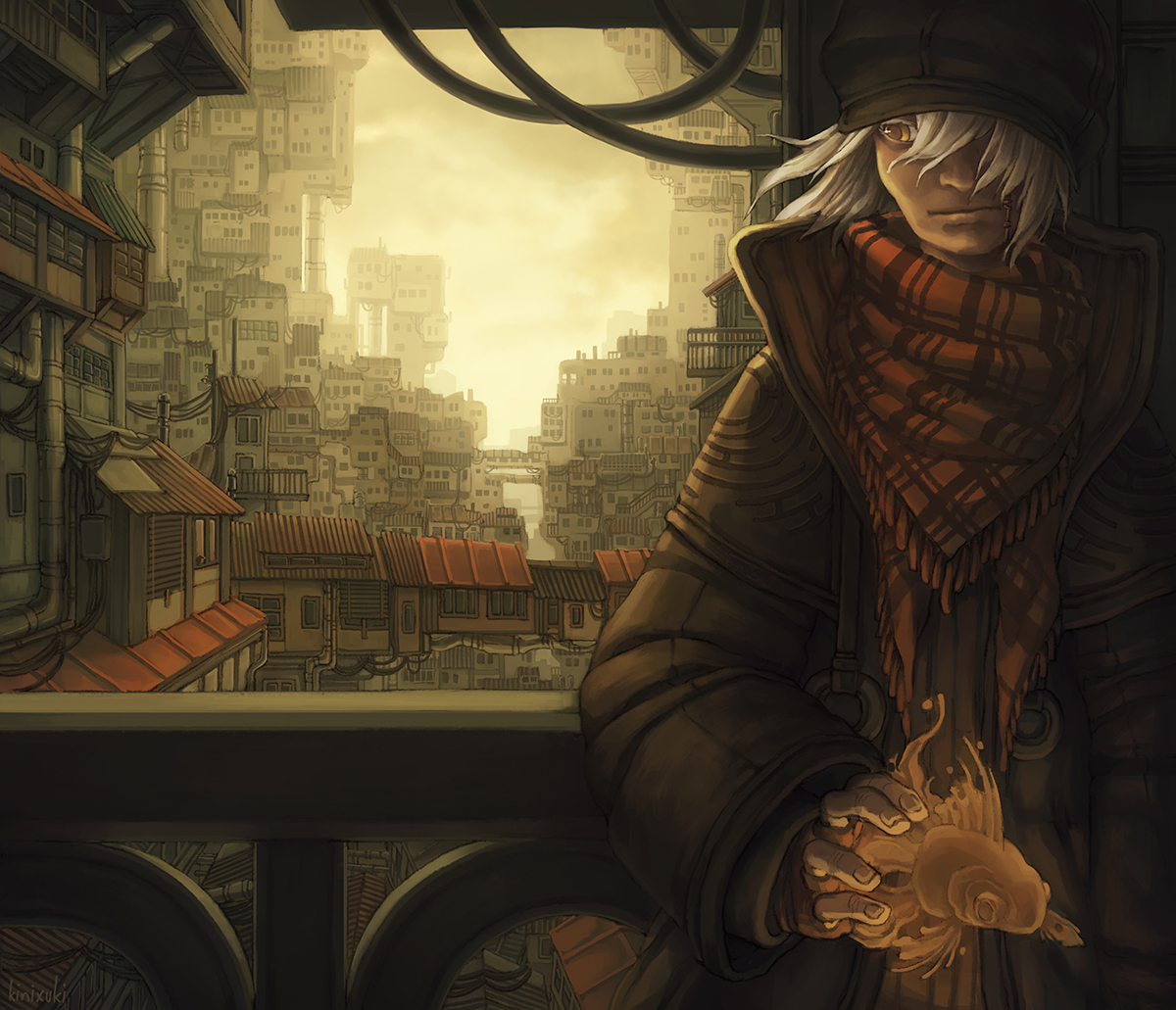 Narya enjoying his freedom, but still being aware that a single mistake could mean him being dragged back. He's a Fisher, and Fishers aren't meant to be free.

I felt sooo guilty for working on this, I started it by the end of the last year as a break from all the stress, because drawing tiny buildings makes me happy, but I was supposed to be working on a ton of other things, so I had to stop, and that didn't get better until now. I managed to get an entire summer for myself though so I can finally do things instead of just wishing I could do that, I'll just need some time to get used to not feel bad for it \o/
I really want to get back to making story illustrations like this and somehow save my deviantart gallery from being dead, because I still like deviantart way more than sites like tumblr/twitter, and generally just get something actually done for the stories themselves. The Fisher universe comic I did for an assignment last semester went well (except the part when I got 100% unfair grade for a thing that's not a mistake), I plan to put that on tapas right after I get something for banners/cover/fancy promo stuff, and then link to that here, so that's still going to happen. Right now I'm still recovering from not having around 566282 things to do.