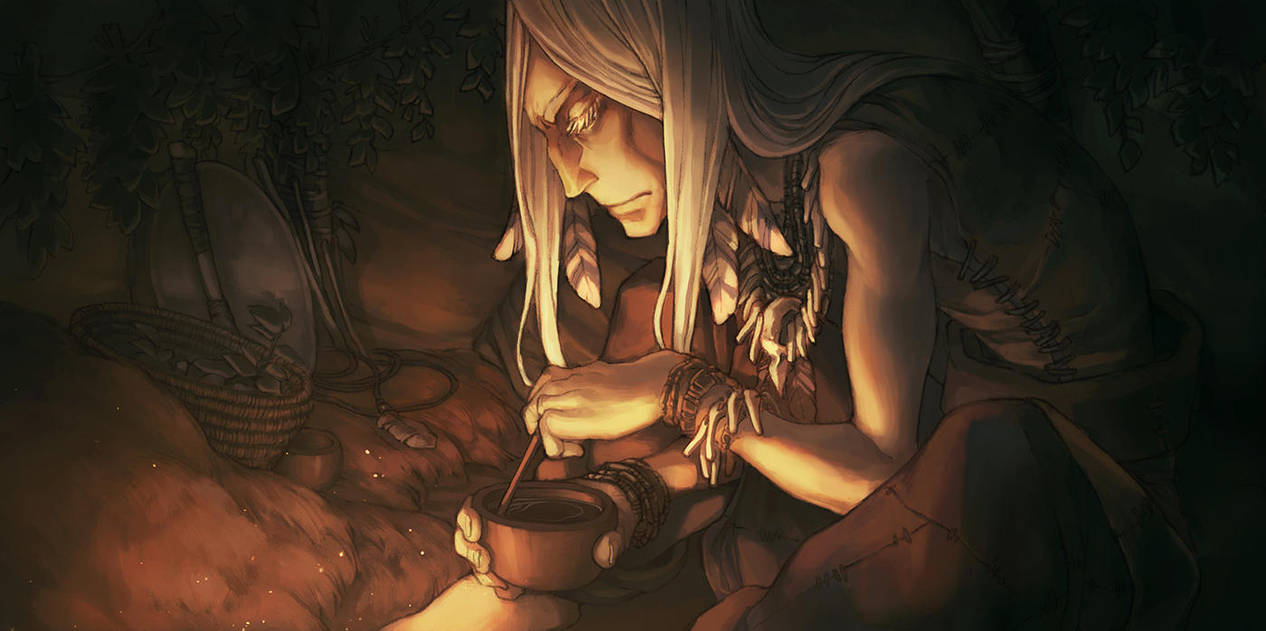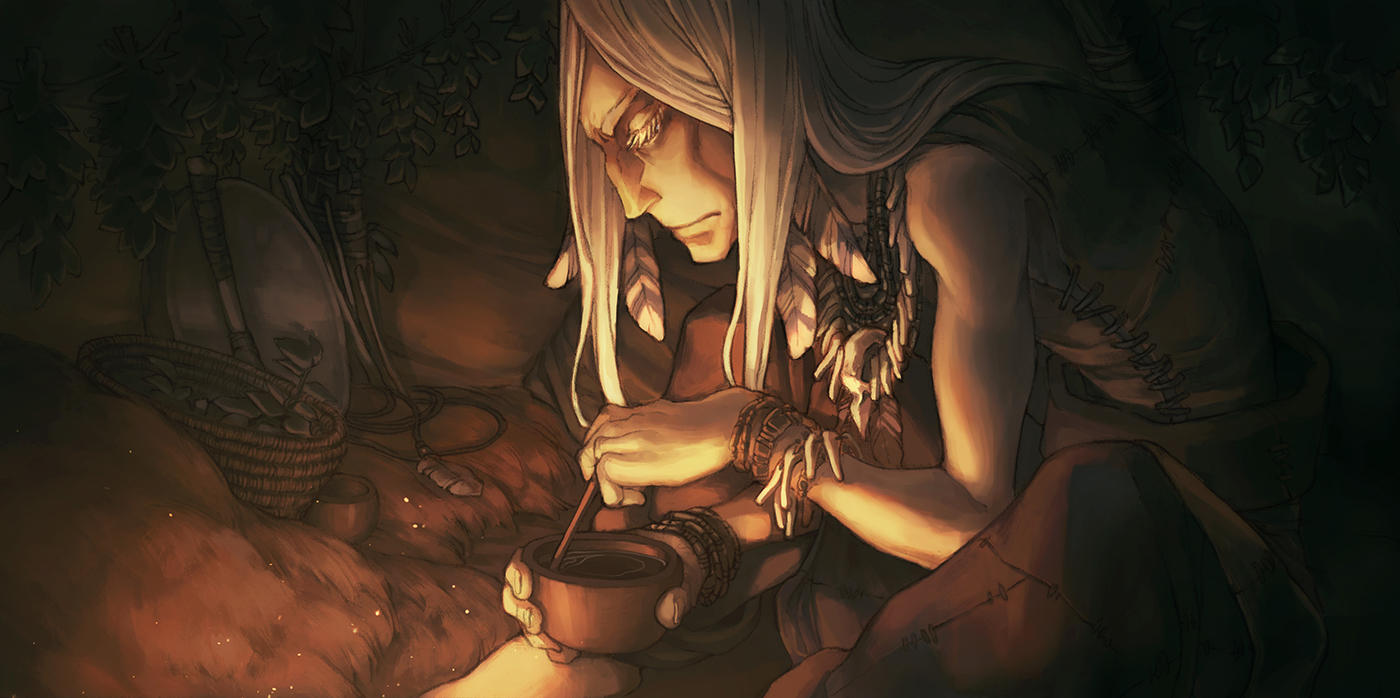 Watch
Teeku likes his herbs. And his bowls and furs and personal space, but he doesn't have the luxury of keeping that only for himself, because other people are a thing. He likes to pretend they're not, and the other people would probably be happier with Teeku not really being there either as long as there's someone else doing all the shaman stuff, but right now there isn't and they're all stuck together.

I got an idea for a tiny series with some characters from the shaman story last month and started sketching it, it was supposed to be quick and simple but then it wasn't :l I have another wip with Kwiri and then I want to draw Kirta too, because I don't think he got actual fully colored art since... 2011??? Dang. And then there's still 100000 other things I want to work on as usual..... but hey at least I'm never bored.

Nice work

Reply

Whoooahhhh, gorgeous lighting, the details of his outfit/workspace are amazing too! That fur looks so soft, I wanna lie down on it~ ;o;
Reply

Thank

And I wanna lie down there too.... maybe without Teeku there because he might get super annoyed and it wouldn't be exactly pleasant but yeah. I may be drawing furs this much because they're so expensive irl for me (even the fake ones wtf), but I still want the fluff ;;
Reply

Lighting looks well done

Reply

light is very good on this one
Reply

He looks very nice and gorgeous too.

Reply

I love the warmth and shadows
Reply

I like the design of this whole piece; I like how this character's a recluse that just likes peace and quiet.
Reply

Thanks! That's basically how it is, but he's terrible at keeping it like that xD Or maybe just overly protective of that, which doesn't go well with anyone else getting near for perfectly normal reasons. Then it becomes the opposite of peace and quiet.
Reply