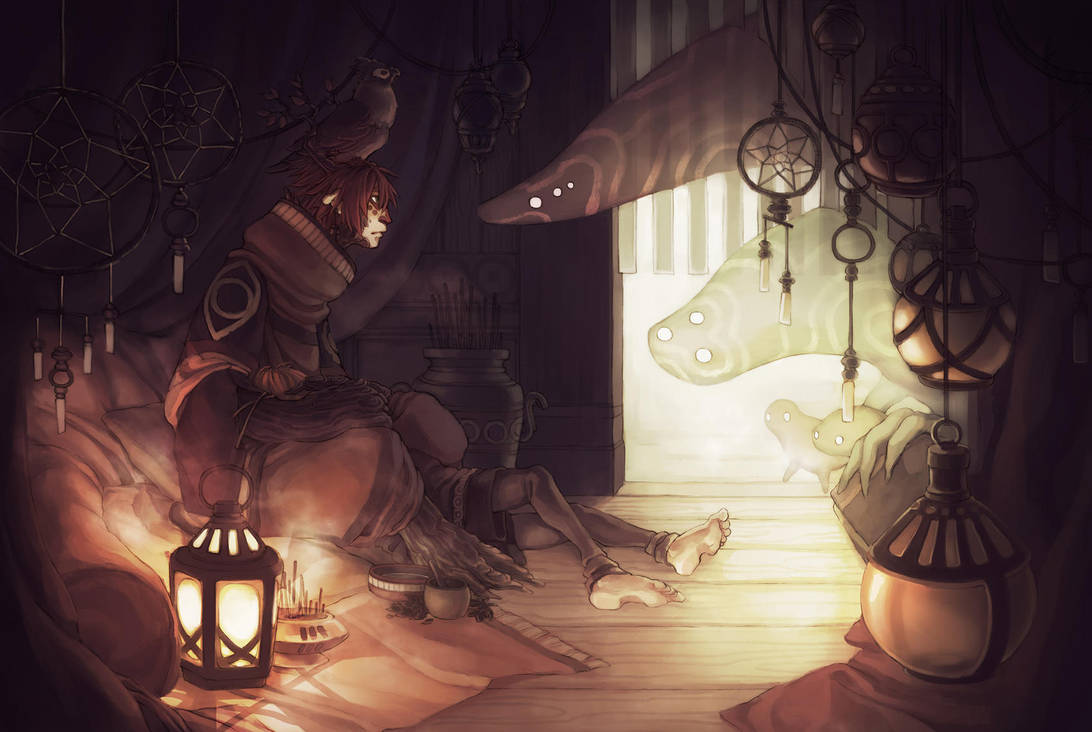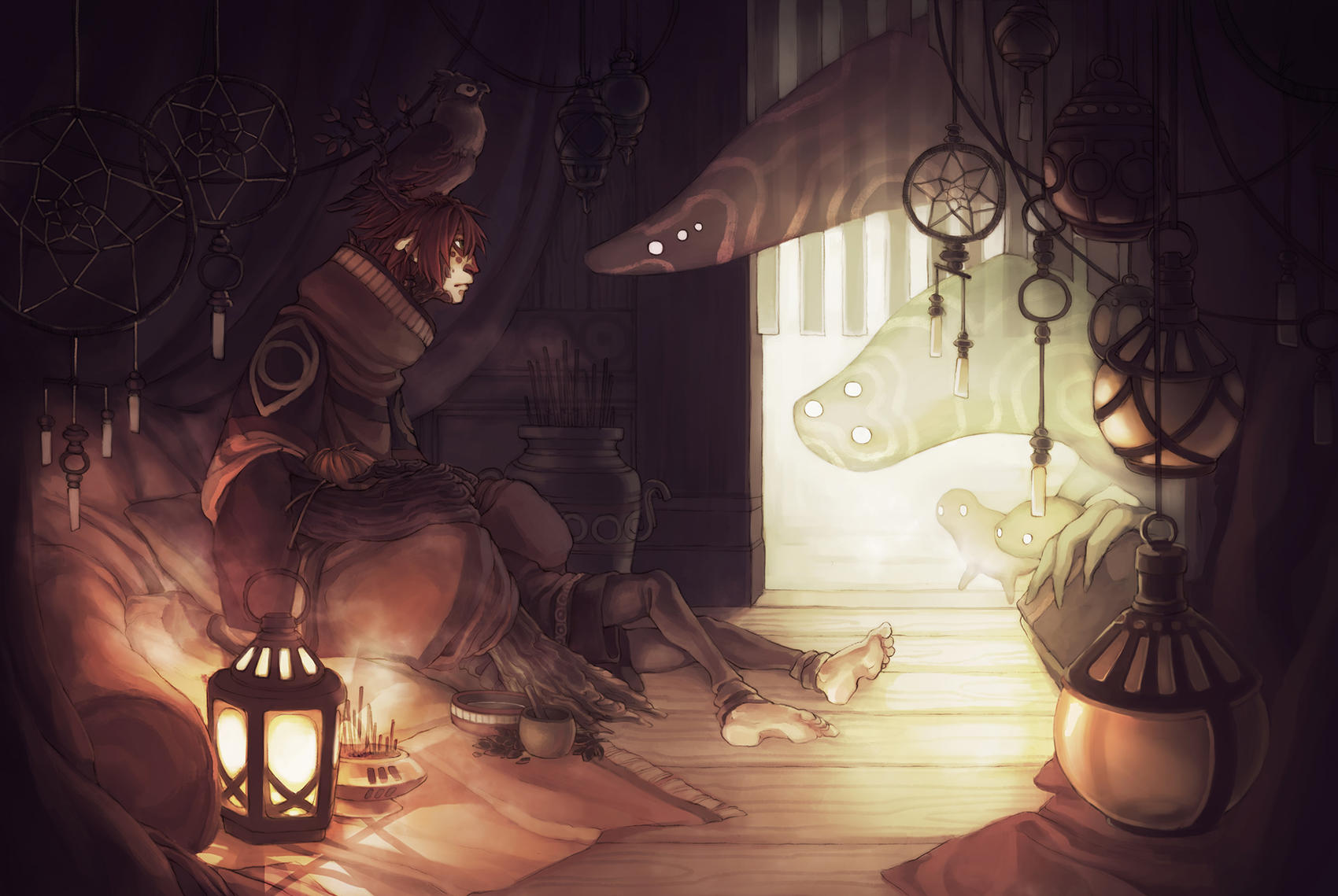 Watch
Brave bird protecting her nesting tree and her master because how do the spirits even dare to set their foot near them.
One more piece from the series I did last semester with my tree guy! This one was based on a pretty old idea that I really wanted to draw someday and the final I turned in for the assignment had few things bothering me, so I fixed the ones that were bothering me the most because I have to work on about 1564516 other things now :l But when they get done at least some of them should help me with not being so horibly inactive here : D
---
Commissions
|
Tumblr

This is beautiful, your work is so inspiring!
Reply

Reply

Looks great! I'm always impressed by your use of colores and light

Reply

This has such a nice atmosphere

Great work!
Reply

Oh gosh this is so gorgeous!!! The contrasting light sources and your composition and details are all stunning!! <3
Reply