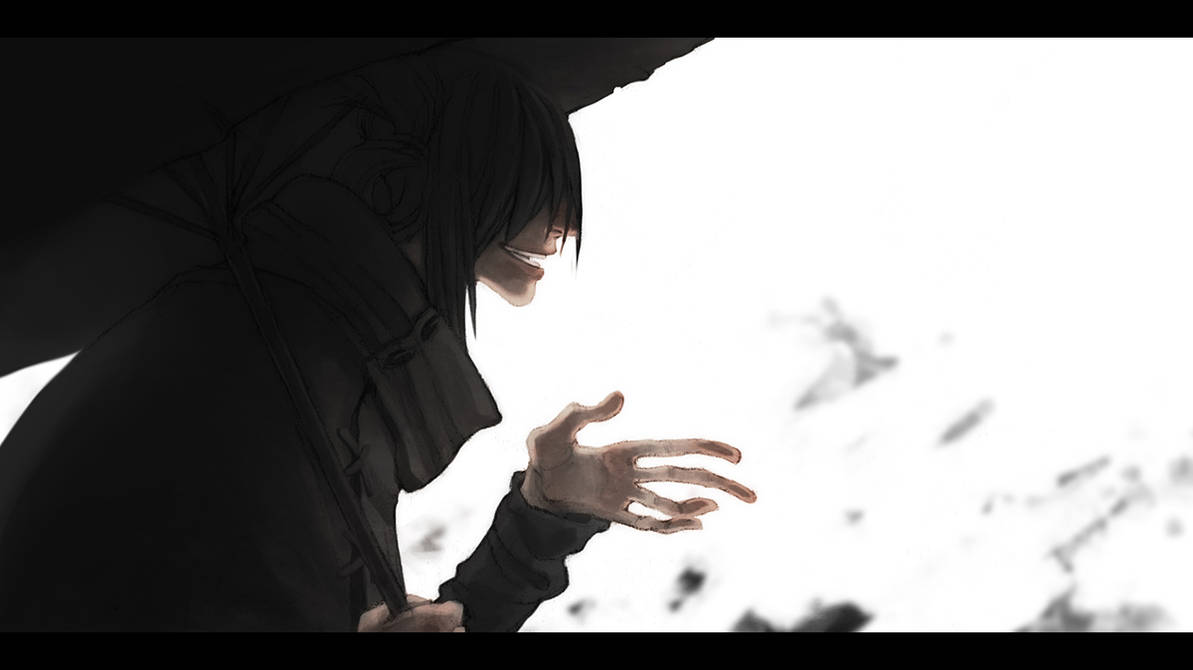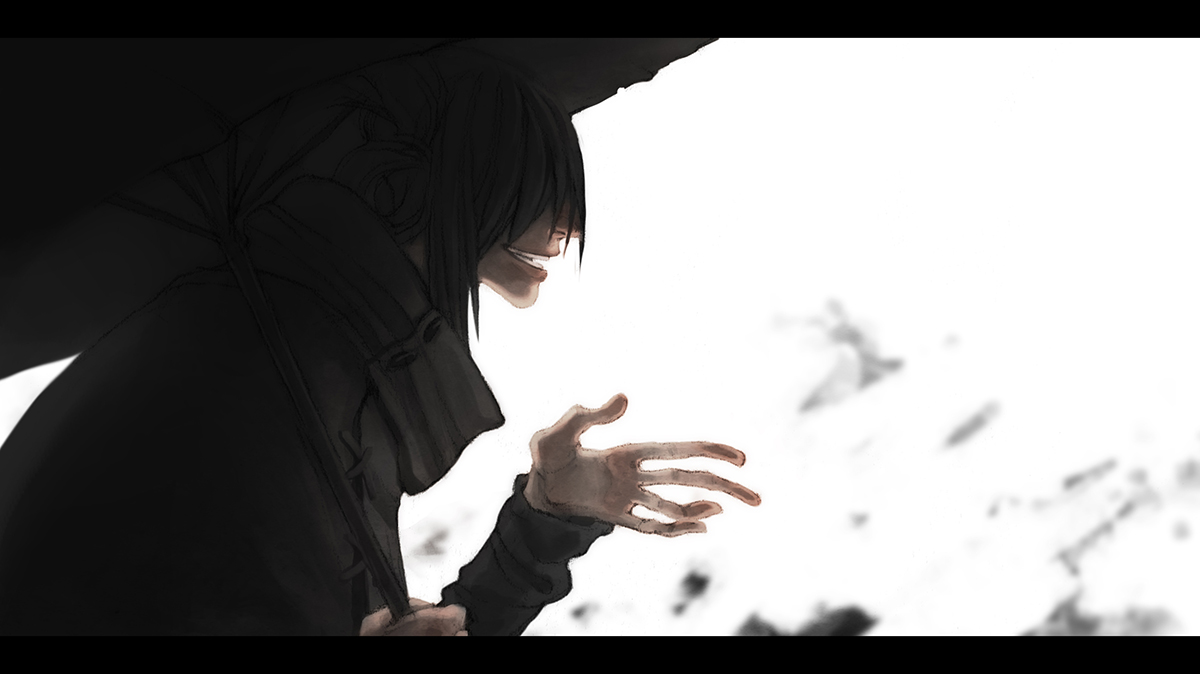 Watch
I haven't uploaded anything for months..... and I still don't have anything new to be honest, but here's Umbrella that I made around christmas last year! He's probably offering a particularly fishy deal to someone in exchange for not eating the unlucky fellow, because that's just the kind of guy he is. It's only a quick doodle, which is the reason why I didn't post it back then, but I still like the mood it has, and quick doodles are probably still better than letting my gallery collect dust.

I've been mostly working on comic pages for a sidestory from the world of Fisher as one of my assignments this semester, I want to start posting those in a month or so! Just not here because deviantart isn't really great for longer comics without flooding everything, I'll post something linking to it though. Other than that it's been mostly sketches or things that aren't ready to be posted yet, or I just don't like them too much (this goes for basically all my other school work boo). I really miss making illustrations with my characters to post here, I'm determined to get back to those once school deadlines are over >:l

Looks a bit like a male noodle from gorillaz
Reply

Hmm maybe! They could have a weird/creepy face fight with each other for sure.
Reply

Aaahhhhhh it's nice to see a post from you though, I missed seeing your work-!!! Simple sketchy things are sometimes the best too, they capture a sense of looseness and gesture that's just a lot of fun~ <3

And yeah, please do link to your comic when you do it, I can't wait to read it-!!
Reply

Aaaa thank you ;;;; I don't want to bury things I spent a lot of time on by tons of low effort (though sometimes pretty) sketches, so I like to keep those only on tumblr/twitter where people barely check any old stuff anyway, but it kinda got out of hand with not having that much "finished" stuff to post nowadays xD
I will!! I need to come up with the name for it, which is something I'm terrible with, but it's a way how to finally "talk" a bit more about characters that are dear to me, instead of "hay I drew a thing with this guy bye", so I don't want to sit on it forever like all these other things whoops.

Reply

His hand; the way it gestures and the way the fingers are uncomfortably long, is creepy...

but the way he smiles leaves me intrigued... o.o I want to learn more...

… oh also well done, this is wonderfully drawn! : D
Reply

Thank you! It's so he can easily reach for his food
...which usually happens to be part of what makes people alive, so creepy indeed. He's also totally the type that likes to play with his food, so that's not exactly great for the people he meets either.
Reply
It's simple, but fascinatingly creepy - it's awesome
( ̄▽ ̄)
Reply

I really like the mood too! It looks awesome!
Reply

Reply