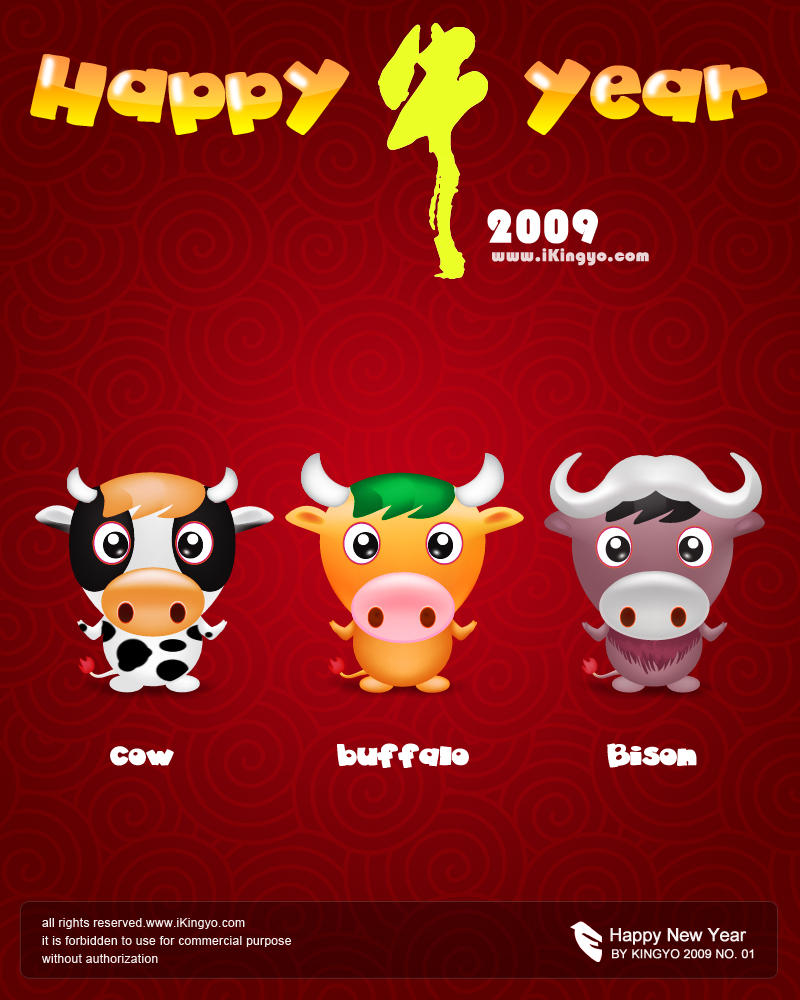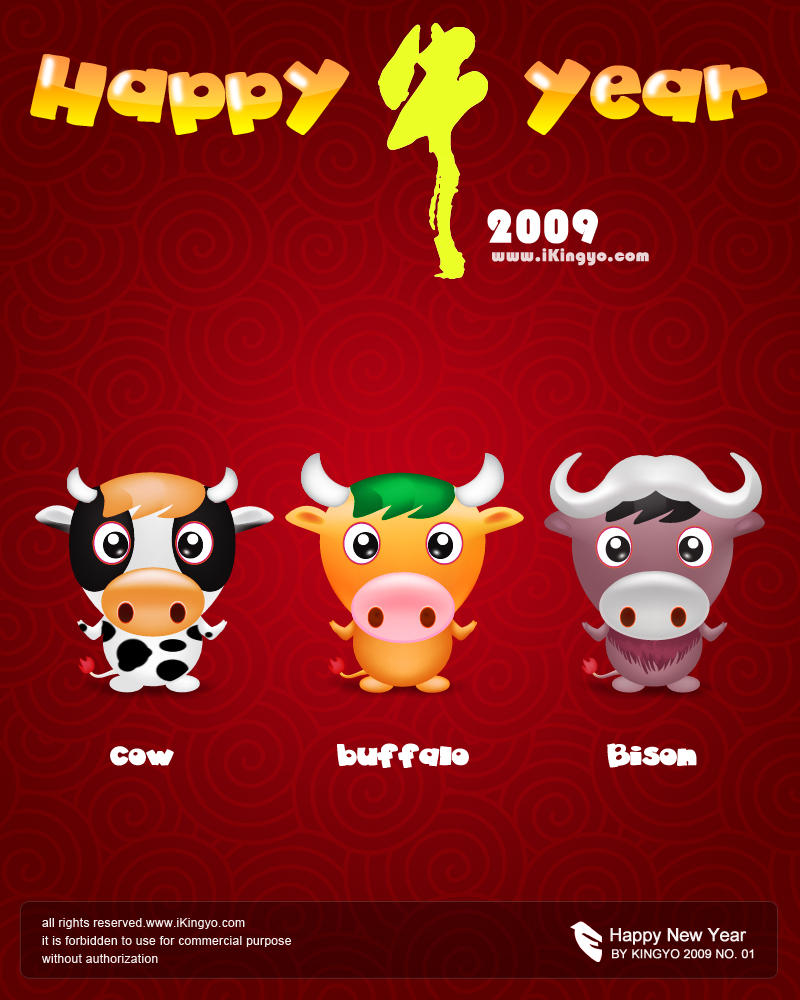 Watch
The new year is coming.
2009 is ox year. so I made three ox for you.
happy new year.
you can download the PNG file at
[link]
(www.ikingyo.com/download.asp)

i cant download for it..
do u mind sent it to my mailbox?
lonelysoda@hotmail.com
actually im trying to use the cute cow for making a birthday card for a friend..
appreciate for ur help..
Reply

Hi, ShiroJustOne

I am sorry than I changed the URL
Now, I modified it, You can download. Thanks.
Reply

Snaggin'! Thanks for sharing

Reply