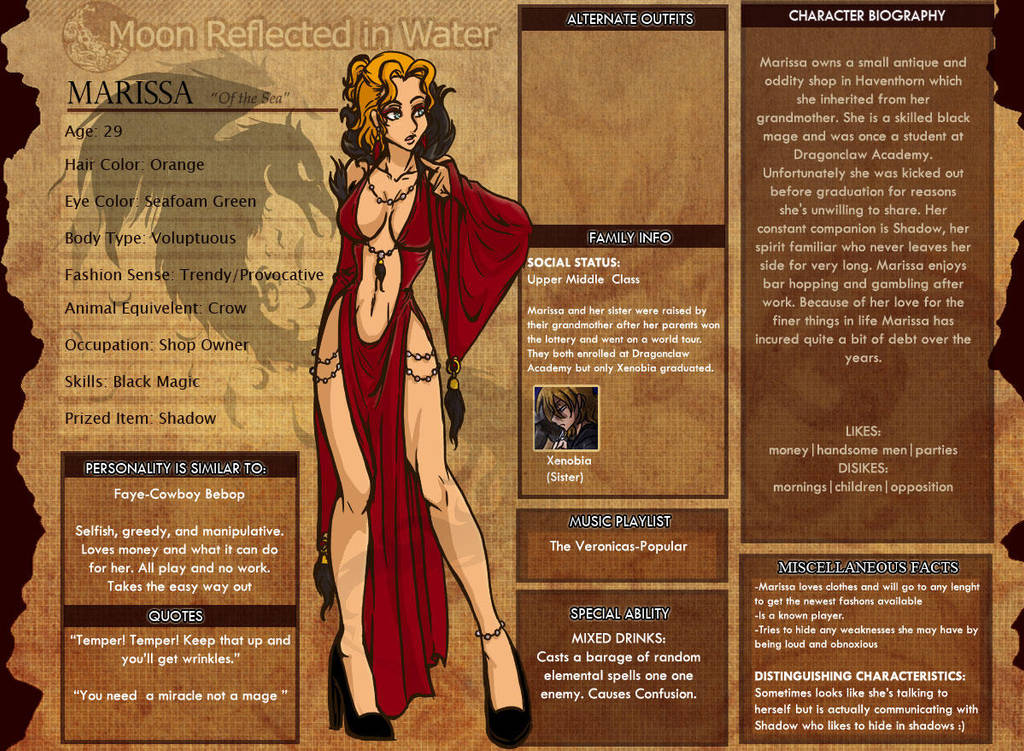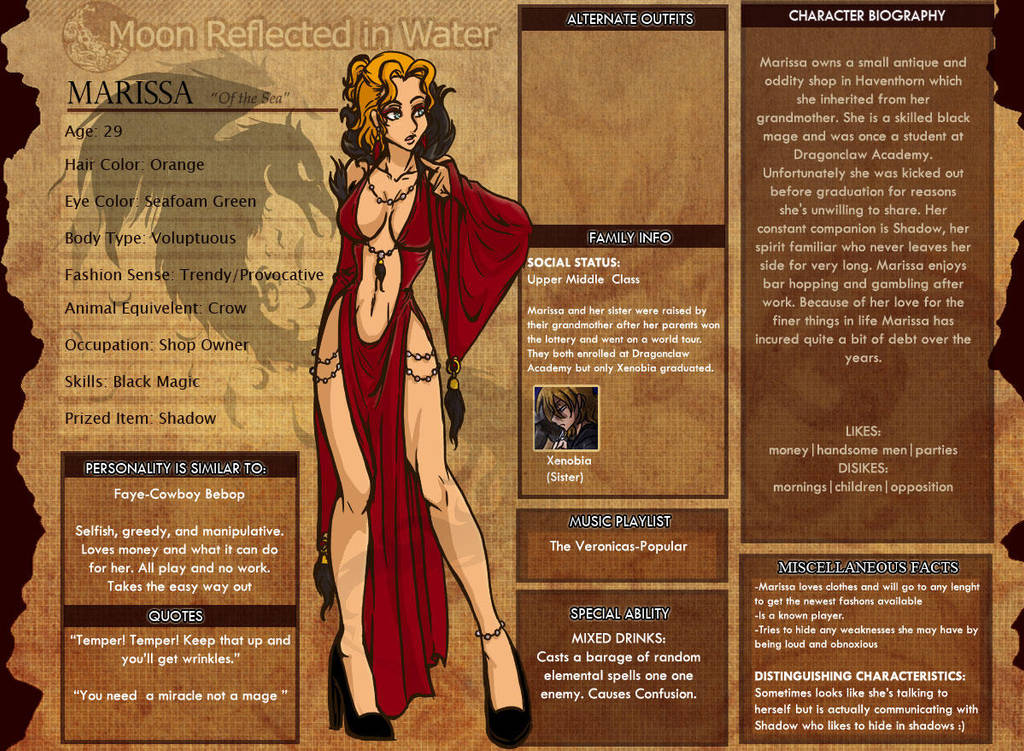 Watch
Changed around Marissa's outfit from the original version. Other than that she's the same.
Read the comic she's from here -
[link]
EDIT:6/12/2010
Not anymore! Her old design was chunky. Don't believe me? Check out the first few pages of the comic. Reused an old pose since i don't have the time to draw a new picture of her. Some info like alternative outfits and hair were left out for the time being since she only has the one look for now. Will probably nuke that section all together and add character sketches of her in the future
Other Characters:
Rhea-
[link]
Mouse-
[link]
Marissa-
[link]
Chidori-
[link]
Xian-
[link]
Lucky-
[link]
Ignatious-
Character Sprite Sheet:
[link]
Concept for my comic was used in a video game art and design class so some things are RPG related. So that's why they have stats and classes although it doesn't really pertain to the overall story. Was kept for my own amusement.
Thanks *
TheRealTriplesix
for the character sheet!