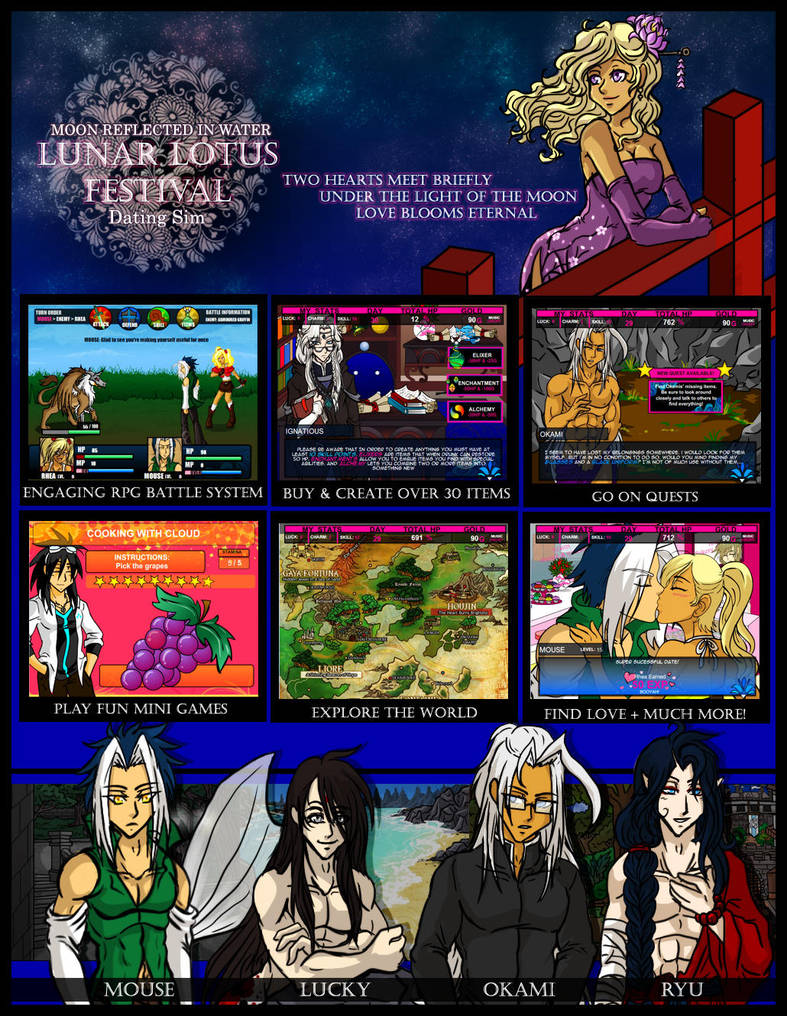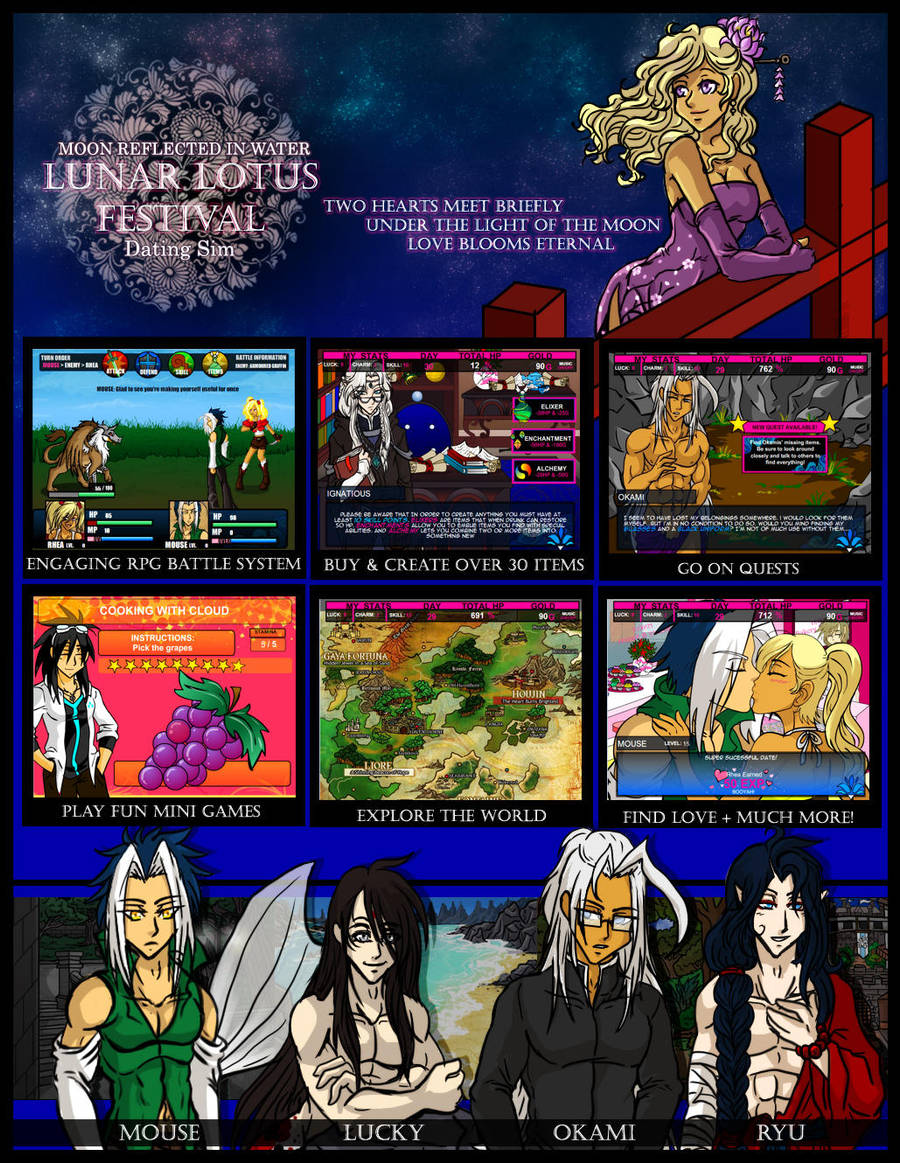 Watch
This Game features:
☆ Over 22 Different Endings
☆ Four date able characters to choose from, plus one secret bachelor
☆ Multiple date locations for each character
☆ Fun mini games like cooking and training to raise skills
☆ Engaging RPG battle system
☆ Go on quest to unlock rare items and gain experience points
☆ Buy and create over 45 different items
☆ Use magic to create items not found in stores
☆ Alternative ways to build stats like Fortune Telling and prayer
☆ Interactive dates
☆ Branching character story lines depending on the choices you make
☆ Story driven game play
A promo poster for my upcoming Flash game entitled Moon Reflected in Water: Lunar Lotus Festival Dating Sim/visual novel.
So far production is at a steady pace. I only work on it between commissions or when i have some free time but it's going good so far. This is my first attempt at a game like this so i'm learning as i go. Hopefully i'll be done by the end of this year at the latest. But a demo will be out before then.
I'm really trying to add more to do than just talking to guys and raising their affection towards you in this game. That gets boring after a while. The only real date sim i finished was Thousand Arms and that was mostly an RPG. Now you can do lots of side quest to learn more info about the characters and get rare items.You can also play cooking mini games or even go out and fight monsters with the dateable characters.
I also want to make some sort of casino where you can gamble for extra money. Still looking for tutorials on that though.
And depending on how well your dates go you'll be able to visit each bachelors room and spend some alone time with them. But everything is G rated so there's nothing to worry about. I'm going to keep it clean...mostly....
Suggestions and feedback are welcome
More Screenshots
GAME DEMO
[link]
All characters in this game are from my various comics.
Rhea, Mouse, Lucky, and Ryu are from Moon Reflected in Water
[link]
while Okami is from Hikari
[link]