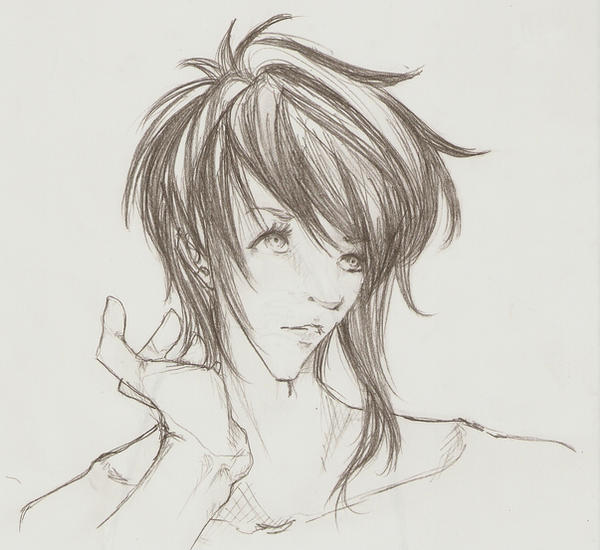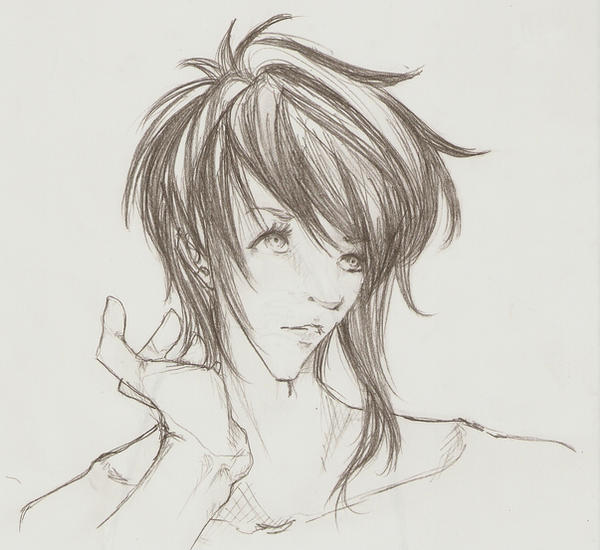 Watch
BAHAHA.
I finally drew someone looking to the right.
♥

Anyway. This isn't any specific character or anything. Just a person.
I like the way it looks. especially the heel of the hand. /wtfimweird
Waaah its awesome! your skill has improved so much since last year! the anatomy of that hand is so perfect it hurts *_*, your hair as always is so fluid and dynamic, your eyes are incredible!! real good, and his mouth gives a nice touch to his expression, amazing job!
Reply

Thankyou very much. >u<

It really has been a year since I heard from you, hasn't it? XD
It's good to have you back~
Reply

Reply

the hand is my favorite part c:
Reply

The hand turned out amazing!
I've gotta say that your style is like no one else's. Very cute!!
Reply

I really really like that hand.
And the eyes.
Then again, I always love your eyes D:
Reply

Thankyou~

I tried to change the eyes a little this time. I suppose mostly that was just the looking up factor, but they were supposed to turn out more realisticly.

I was inspired by America's Next Top Model. XDDD;
I was watching the season from like... 2005.
Reply