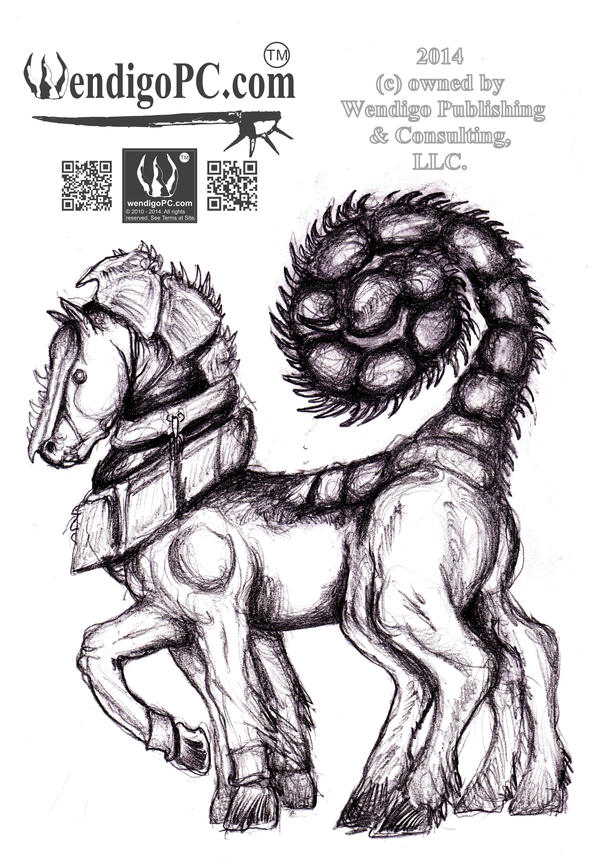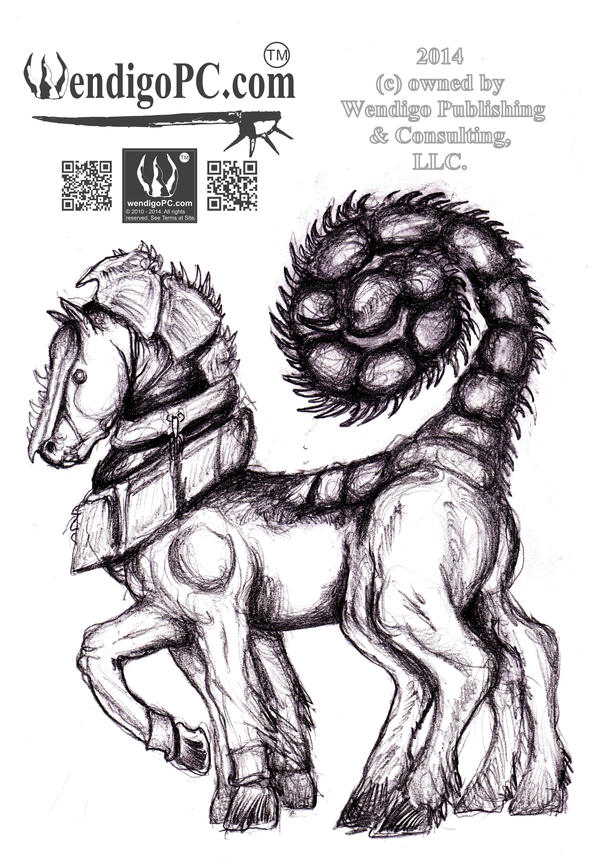 Watch
UPDATED: After having a discussion with game maker we've decided that going for original mythical Sleipnir will do better. So 2 extra legs added.

3/6 of horse people commision. this time not a centaur-type thing but a war-beast of centaurian army, hybrid between manticore and Odin's horse Sleipnir . In facct I think I'll use some early sketch for this one to draw SLeipnir himself.

Reply

Now that's a critter I wouldn't come up with XD Well done!
Reply

Thank you. Original idea was a 6 legged horse with scorpion tail but I decided to go for a Seipir hybrid.

Reply

Niezłe

Porządnie machasz ołówkiem

Reply

Interesting. I saw the Sleipnir part right away. Norse mythology is weird. The intelligent horse of a giant for a dad and a disguised Loki as the mom? Weird stuff.
Reply

Yes.. and everybody die at the end. What a happy ending.

Reply

Ciekawe. To ma cztery przednie nogi?
Reply