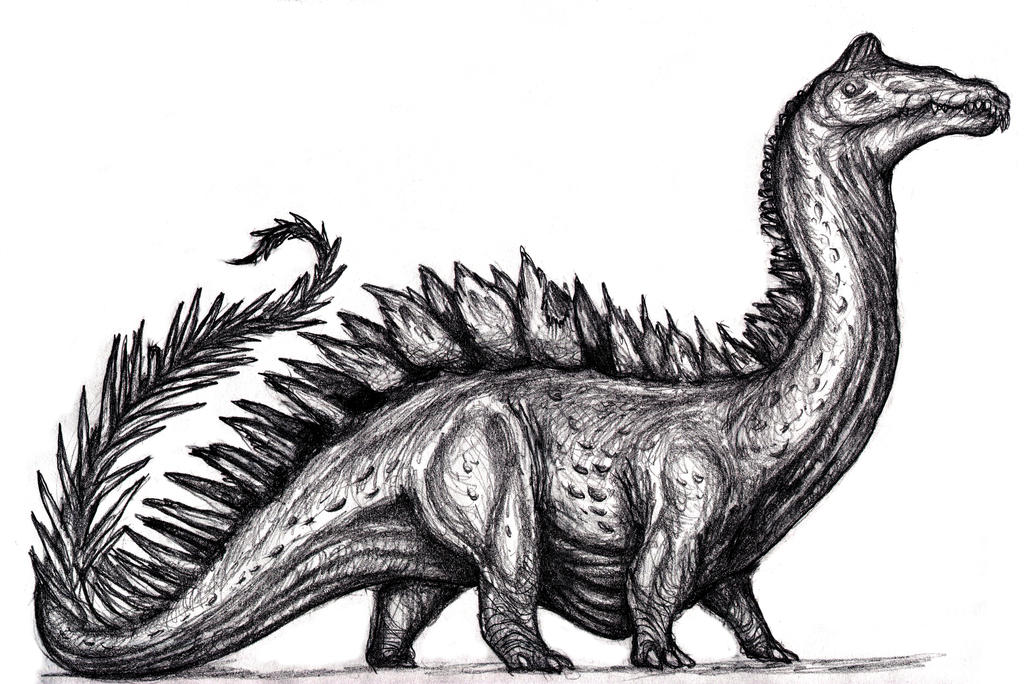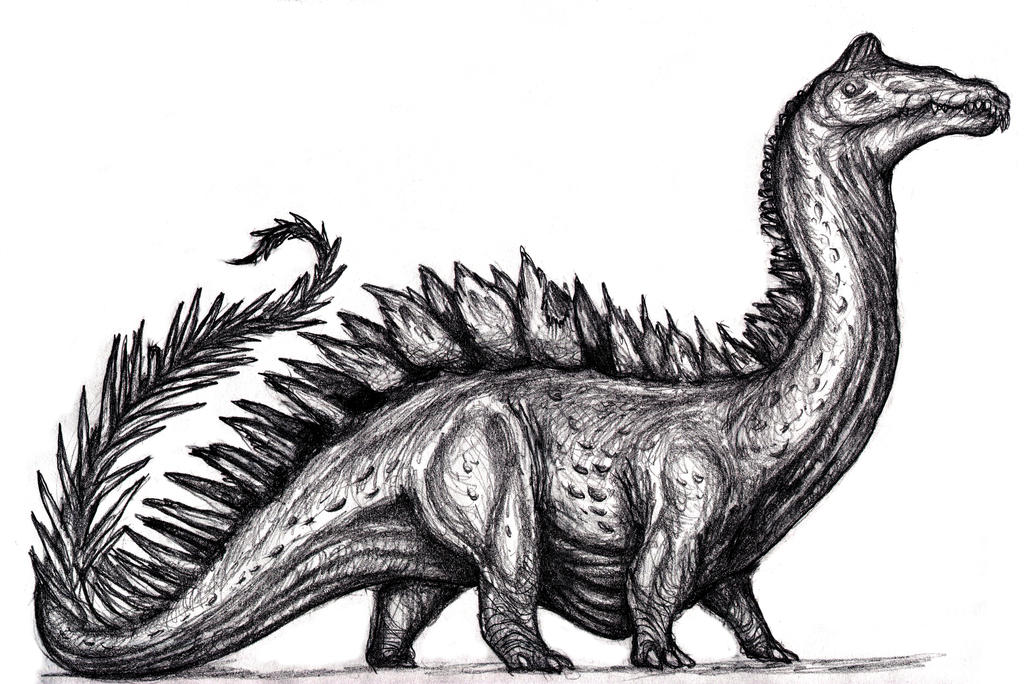 Watch
Aaaand finally im satisfied with this one. A strange and disproportionate predatory "Dinosaur" is actually no late survivor but creation of sorcerers revived from ancient "dragon" bones. I think it's very plausuble that sorcerers have reconstructed the creature inaccuarately with purpose of being thheir guardian, therefore they chose the most badass elements of various skeletons they unearthed. And we've got Spinosaurus head (similar to the head of crocodile, that Conan have mentioned) sauropod-like body, but whi disproportionately short legs... and stegosaur spines. And thagomizers. fuckin lots of thagomizers.

In summary Hyborian wizards made hybrids before it was cool. Oh wait, I. Rex wasn't cool.

"Through the thicket was thrust a head of nightmare and lunacy. Grinning jaws bared rows of drippnig yellow tusks; above the yawning mouth wrinkled a saurian-like snout. Huge eyes, like those of a python a thousand times magnified, stared unwinkingly at the petrified humans clinging to the rock above it. Blood smeared the scaly, flabby lips and dripped from the huge mouth. The head, bigger than that of a crocodile, was further extended on a long scaled neck on which stood up rows of serrated spikes, and after it, crushing down the briars and saplings, waddled the body of a titan, a gigantic, barrel-bellied torso on absurdly short legs. The whitish belly almost raked the ground, while the serrated backbone rose higher than Conan could have reached on tiptoe. A long spiked tail, like that of a gargantuan scorpion, trailed out behind."
Robert E. Howard, Red Nails