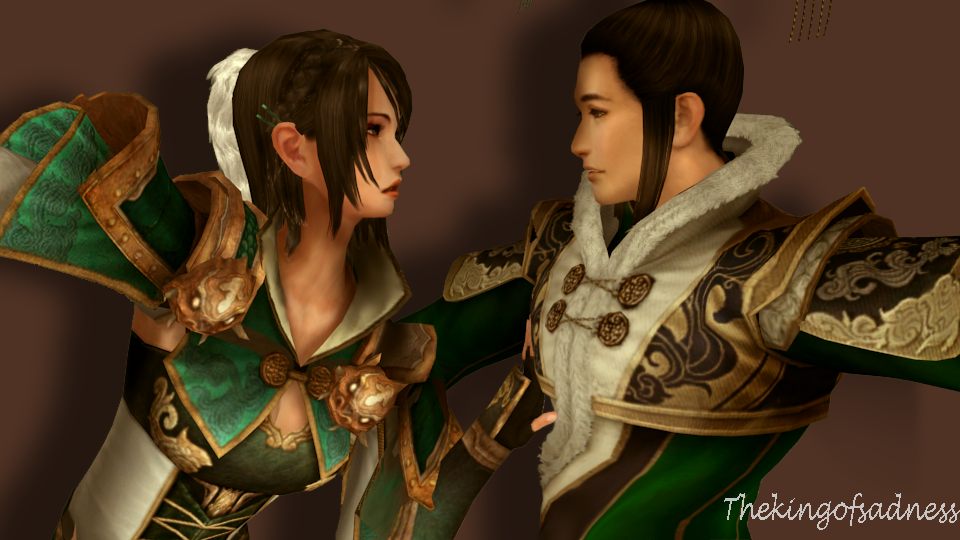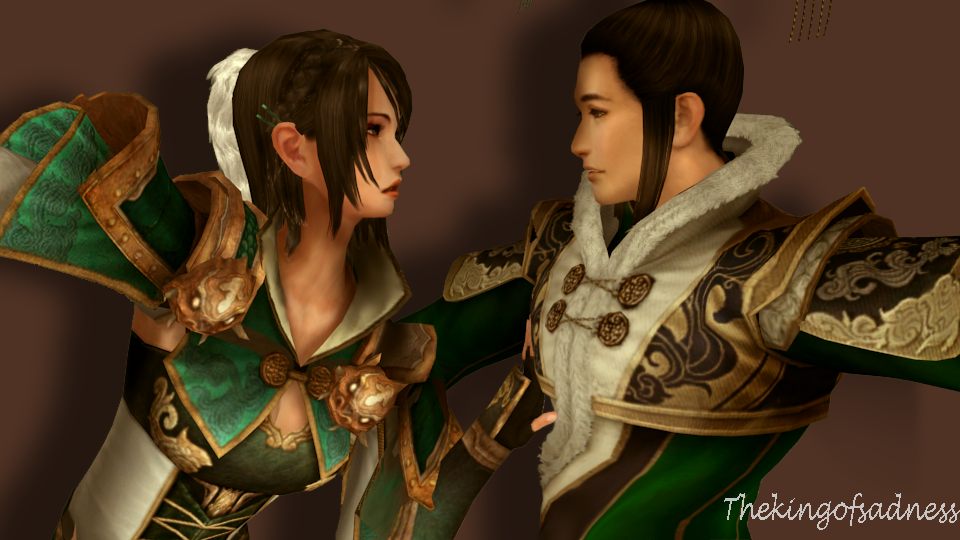 Something that I played with in Blender. I like this picture, you know? Maybe because there's so few Xingcai x Liu Shan fanart out there and I just happen to have both their models.
I based it off the 'Liang-zhu statue' because I thought the story (perhaps more fitting for Xingcai x Guan Ping since it's like a Chinese Romeo and Juliet) was just so cute that I had to replace it with my faves.
I'd do more but I'd just distract myself even more....