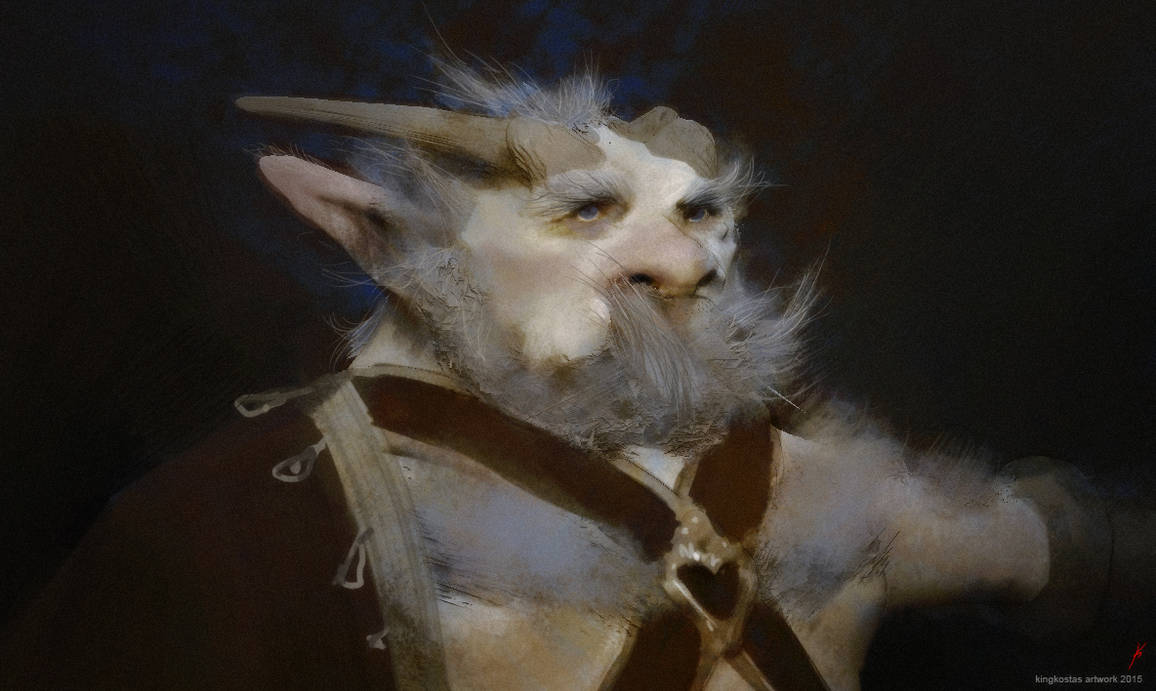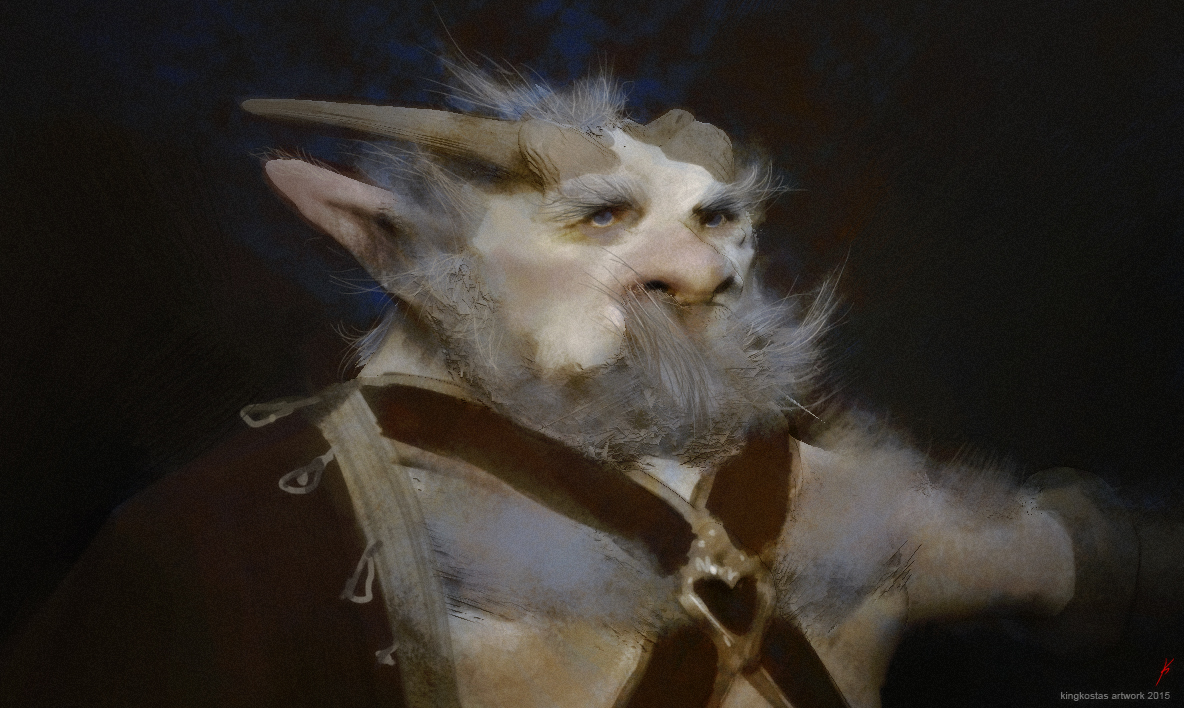 Watch
Quick 3d sculpt in zbrush and painting it in photoshop.

Reply

Hehehehe now that you mention it , it makes sense haahhaha lets say the mouth is hidden by the mustache

Reply

Always great to see new art from you. I love this character
Reply

Love your style of painting man!
Reply

Thank you very much Tomasz , although this one was an experiment using a quick 3d sculpt i did in zbrush and then painting over it

Reply

I saw the sculpt on your facebook page, very interesting approach. Do you like both techniques or feel better using one of them?
Reply

Hmm dunno, i guess it depends on the problem to be solved, it can help in a lot of stuff. Mainly i was experimenting with zbrush trying the new systems which allow you to add clay and remesh the object and keep up working on it, so it unlocks some things. I want to be able to do full sculpts etc for various reasons, mainly for my personal projects to have good representation of a design [ for example a true functioning engine ].
For work i seldom use 3d and stuff but i am sure a good knowledge can increase your productivity which is good for business

. If you are faster in creating a construciton in 3d rather than by drawing [ at specific point of view] then i guess 3d is the way to go, but for me i still create a construction faster by drawing than sculpting, so it hasnt find the way into my main workflow yet

.
Reply

This looks amazing! Such a wonderful quality to the texture and brushwork, gives a very dreamy and fantasy like quality to it. Beautiful!
Reply

Thank you very much tom

!!! Very beautiful works in your gallery!!!
Reply

Reply

your art is great!keep it up
Reply

Reply