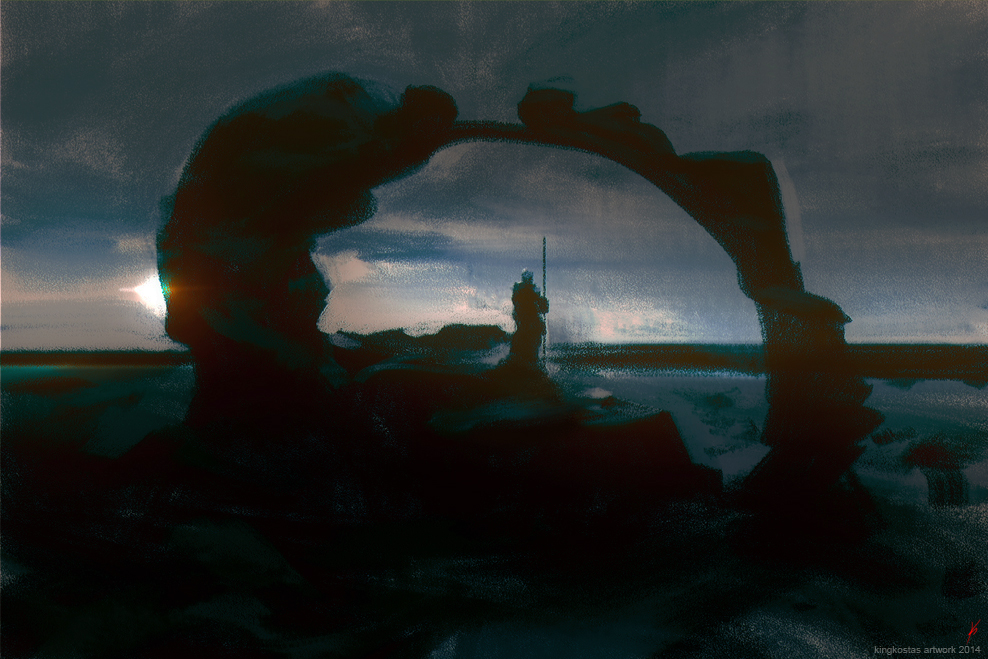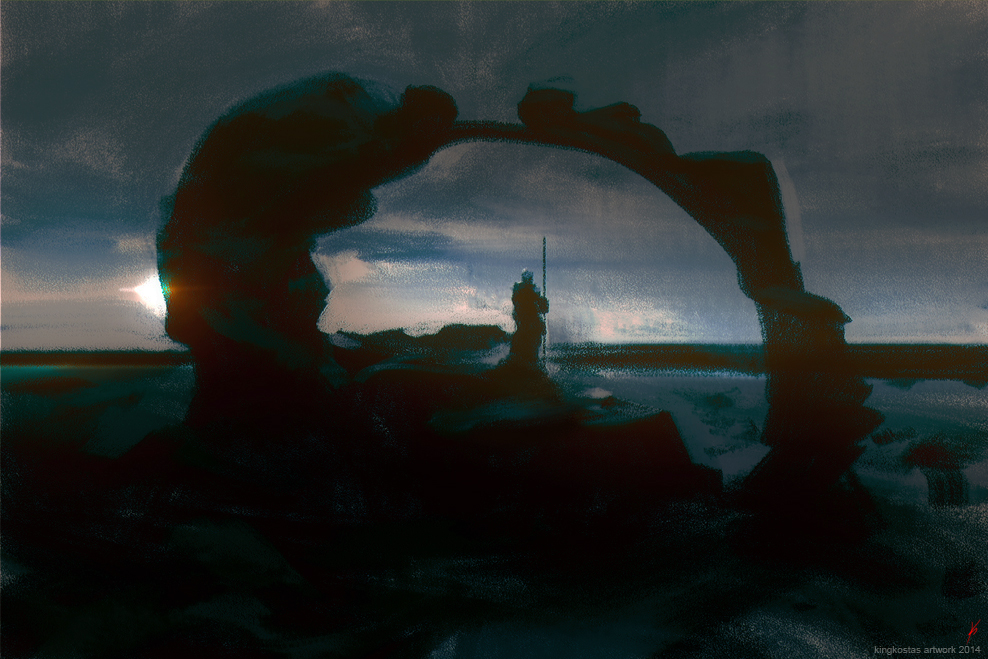 Watch

Reply

Χαχαχαχαχ xD. Τέτοια πέτρινη κατασκευή μπορεί να μήν υπάρχει έτσι, αλλά κάποια ήσυχη παραλία μπορεί να προσφέρει κάτι ανάλογο πιστεύω xD.
Thanks

!!
Reply

How do you get that grainy look? It looks fantastic.
Reply

Hello mate, i did this with the chalk brush of master zhu zhu tool presets

. Maybe you can find them in his deviantart
zhuzhu.deviantart.com/
Other than that i may have used Lens blur [photoshop filters] which i use quite often.
Reply

Epic color scheme. I really love the atmosphere of this one! Very magical!
Reply

Thank you

!!! I am glad it gave such a feeling, that was somehow a goal for it

Reply

Awesome atmosphere!

Reply

This is very surreal, well done!
Reply