Ladies and Gentlemen,
Although there was a push at the end for Cinder and Vashet it was not strong enough to catch our winners:
- GERREK & HOLLY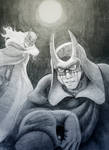 by

- BREDON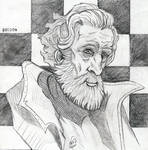 by

They both win their choice of any t-shirt from the Patrick Rothfuss's store "The Tinker's Pack".
(please send the necessary information by note to the group or to me)
Congratulations!
...now does anyone have any news about book 3?