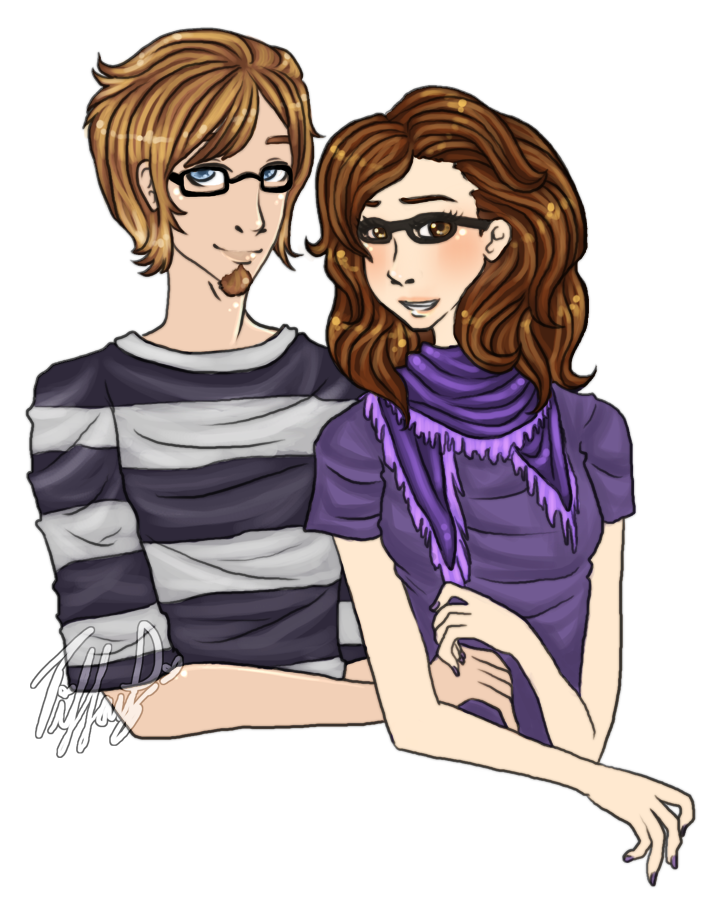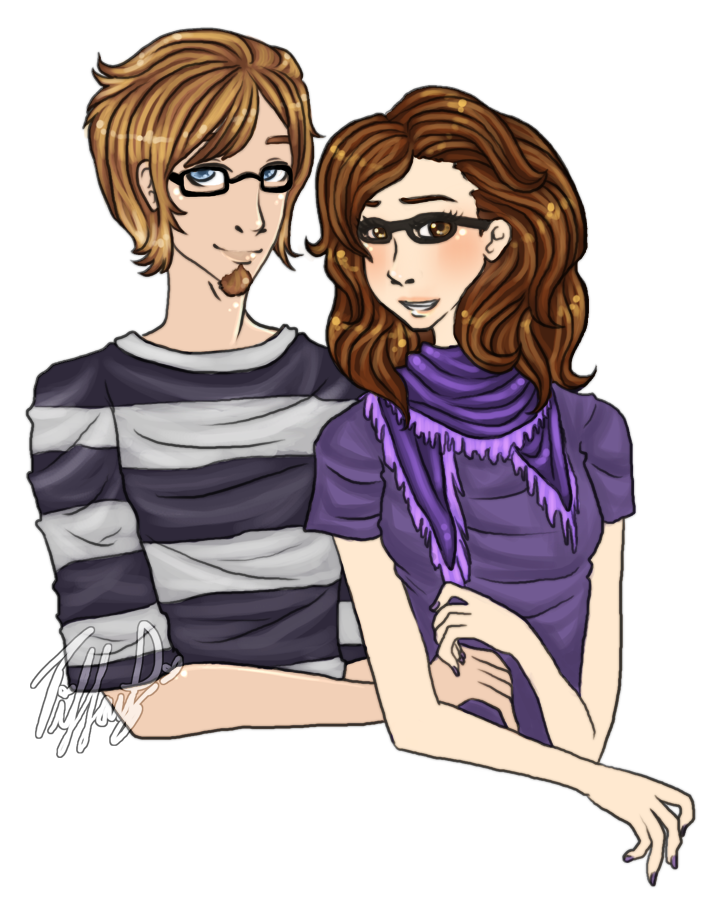 Watch
Art Trade with

Her and Her boyfriend Mike

OTL I have been done with these lines for a month! I just found myself too lazy to do any good coloring until now.
I promised myself after the last pic I would not work on anything else until I finished this! Nina drew me a wonderful picture of Onnie and Azzy! Check it out!
[link]

I hope you in enjoy this Nina dear.
Like I said, I've had the lines done for a while but I edited the expressions a bit to make them more soft.
I felt a bit bad after seeing the Panty and Stocking style picture, I figured maybe I should have done the newer hairstyle OTL but I hope you still like this. You two were a joy to draw.
I'm happy to finally give you my half~ Let me know if its ok!
Edit: ALSO! I noticed on your website you two have been "obnoxiously" cute for 2 years and 11 month! Omg! That means next month will be your third year! Congratulations! I wish you two many more beautiful love filled years together~!

I'm loving the shading quality you did on this one! Oooh whoo. C:
Reply

Okay. I've had this tab open FOREVER trying to think of how to reply to such a spectacular piece of art, to articulate just how much I love it but it's been like an hour and I'm still at a lost for words. This is gorgeous, I love it, and it was worth the wait a million times over. We look so amazing in your style, I cannot wait to get it up on the site so my other fans can gawk at it. I'm just, like, this little comment doesn't adequately get across the feelings I have for this but I hope you get the idea how much I like it ;U;
Also, also don't worry about the new hair cut thing, it never last long XD My hair is already back to curling up, it's just shorter now.

And yes! I'm so excited! Our three year anniversary is at the end of November- right after Mike's birthday. Thank you for the early warm wishes ;w;
Reply

<3 I totally understand completely! <3 I'm very glad that you enjoy it, that's more than I could ask for. It makes me very happy!

Enjoy it! I can't wait to see it on your site :3

You're welcome! XD I didn't want to forget to congratulate you two! I had a moment of squee when I realized.
Reply