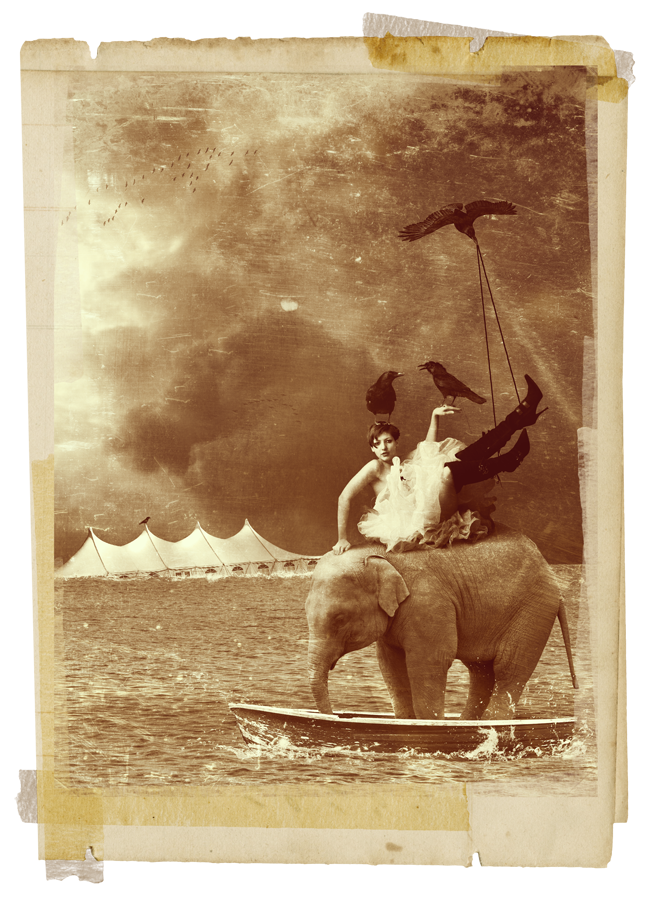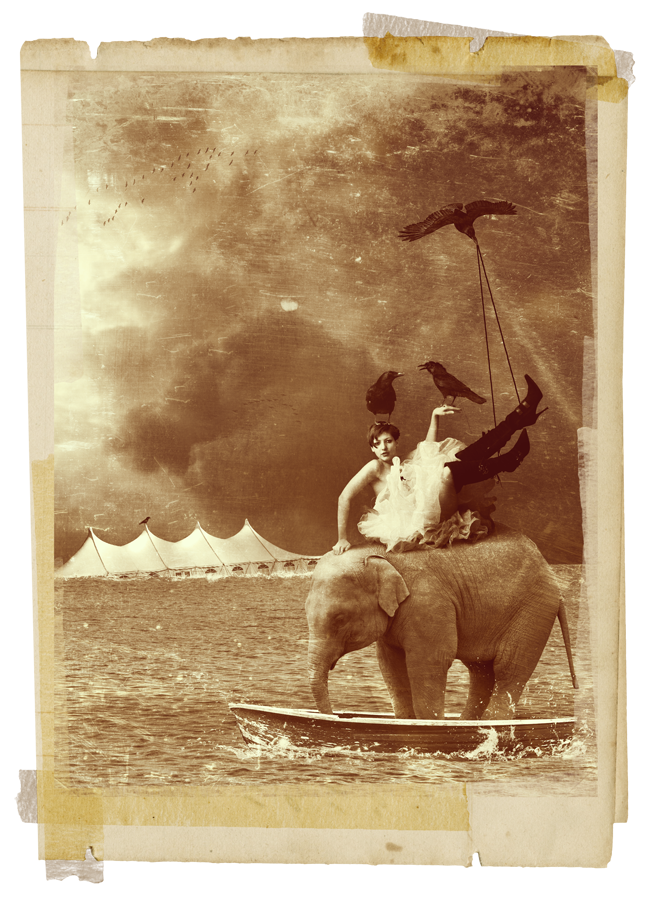 I just wanted to get out of my comfort zone a bit... I finished a picture that I had started a long time ago and with a sudden instinct turned it into this... Probably I will soon submit the original too (that is much more similar to the style of my other photomanips).
Photoshop CS5.

model

tent

water splash brushes

water

crow 1
and
crow 2

crow 3
All the other elements are either mine or purchased/licensed or painted.