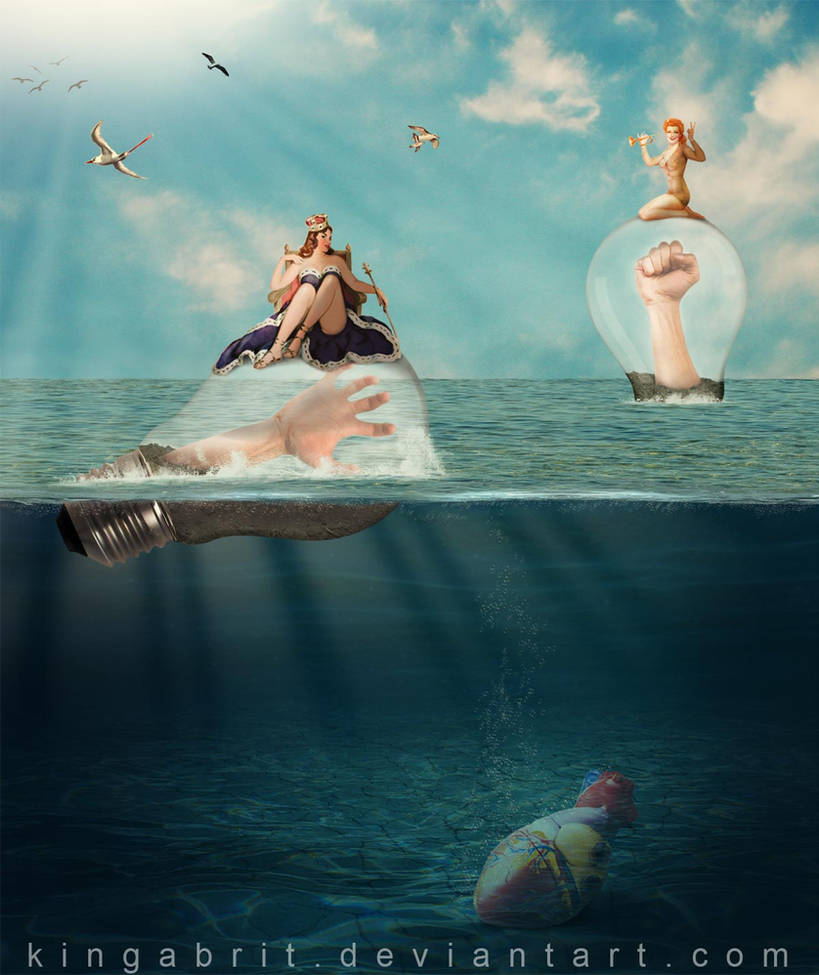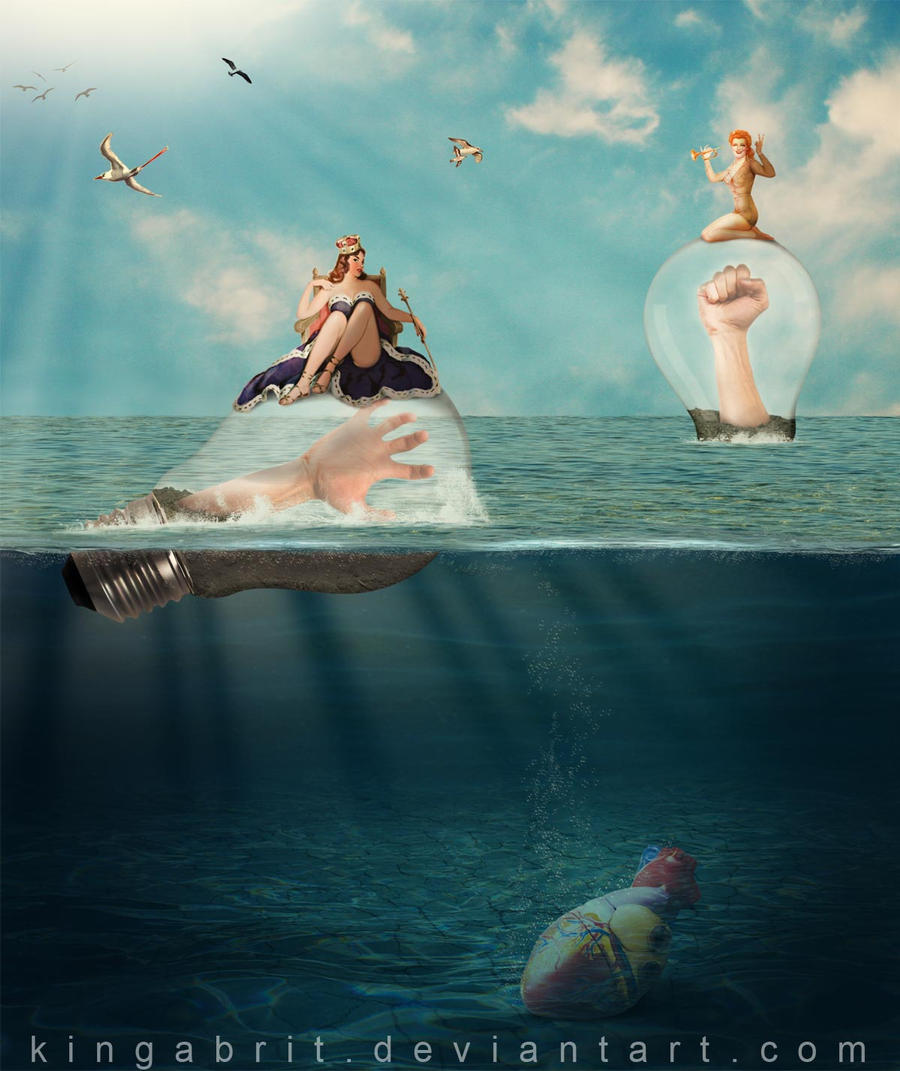 F E A T U R E D
by

here
(March 6, 2012 - I updated it a bit, subtle but important changes in the shadows and dirt.)
Ah, I needed to get back to the pin-ups. Missed them. And I have been planning to create an underwater-type scene for a while.
Photoshop CS5.

ocean ground

ocean surface

water

sky

light bulb

dirt

hand 1
and
hand 2

water splash brushes

underwater light pattern

bubble brush
All the other elements are either mine or purchased (i.e. my resources).
Special thanks to

for his generosity in sharing his techniques and resources.

Excxellent job, Kinga!!! I love ocean/sea themes!

Reply

Thanks, Dani - glad you like my old, old photomanip! For some mysterious reason it surfaced again in DA


Reply

Wow!!!

Reply

Awesome work!!!. a job well done!.
Reply

Reply

Beautifull! Great idea you worked out!
Reply