A brief and highly generalized description of me. I am an American female, Catholic, with strong fundamental values and an enthusiastic disposition. I am an ENFP and a Gemini, and my favorite candy is mints.
Get a FREE visitor map for your site!
Opinions; like you care about what I think. XD (Thank you, -MurtaghandEragon, dahling)
I MADE NONE OF THESE STAMPS. CREDIT THE WONDERFUL OWNERS, NOT ME.
:thumb120945816:

:thumb369889983: :thumb349935536:

:thumb358206728: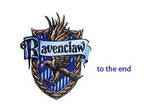 :thumb258845354: :thumb262687656:

:thumb341093569: :thumb340813195: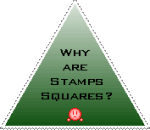 :thumb339485446: :thumb157935421:









:thumb263199177:
Gamquistu - Games, Quizzes and Stuff.
Gamquistu - Games, Quizzes and Stuff.
Favourite Visual Artist
Everyone.
Favourite Movies
Nat'l Ampoon's Christmas Vacation
Favourite TV Shows
Gravity Falls, Regular Show, and Adventure Time. I also love the Simpsons, House, the Total Drama series, Ed Edd n Eddy, Teen Titans, Rocko's Modern Life, um... okay, I could go on forever.
Favourite Bands / Musical Artists
Foreigner, Styx, Kylee Henke, Blue October, Weird Al, Adam WarRock, Deadmau5, Joan Jett and the Blackhearts, Brad Breeck, and well, I could go on forever about this, too.
Favourite Books
Harry Potter and Lord of the Rings, A Series of Unfortunate Events and The Trouble With Jenny's Ear
Favourite Writers
JR Tolkien, JK Rowling, Lemony Snicket, Andrew Hussie
Favourite Games
Elder Scrolls series, Sburb, and Sims
Favourite Gaming Platform
PC
Tools of the Trade
Brain, Hands, Pliers, Duct Tape, Computer, Inkscape, Cell Phone, Imagination
Other Interests
One day I want to learn to animate and do voice acting...that is a closet dream of mine.