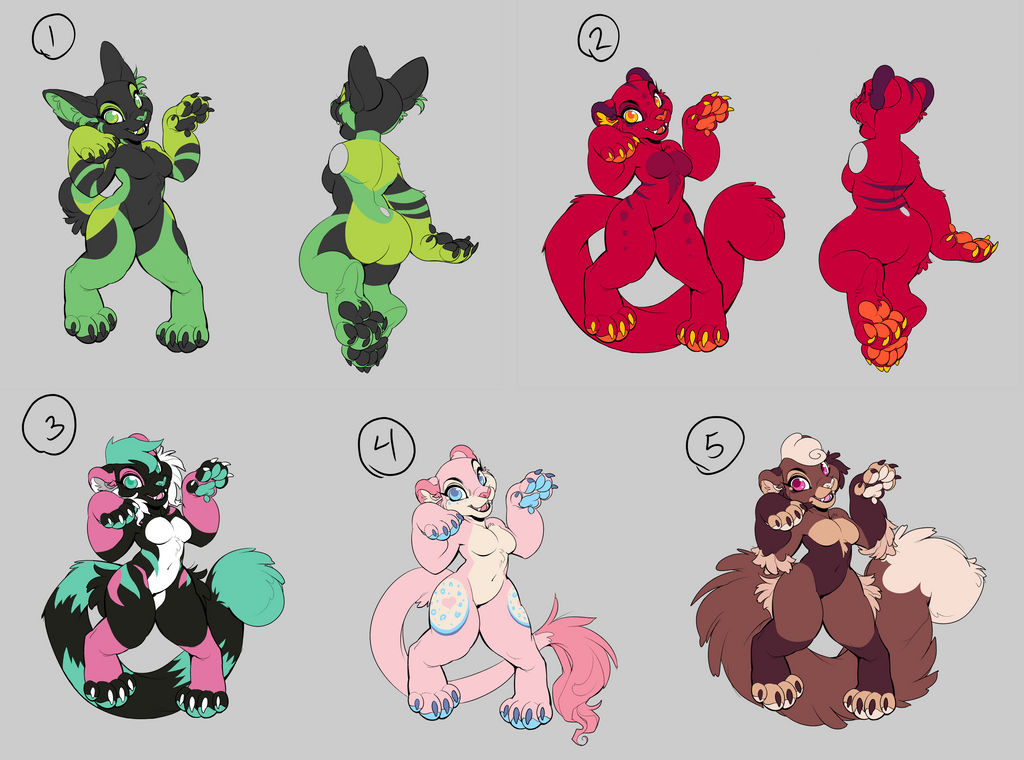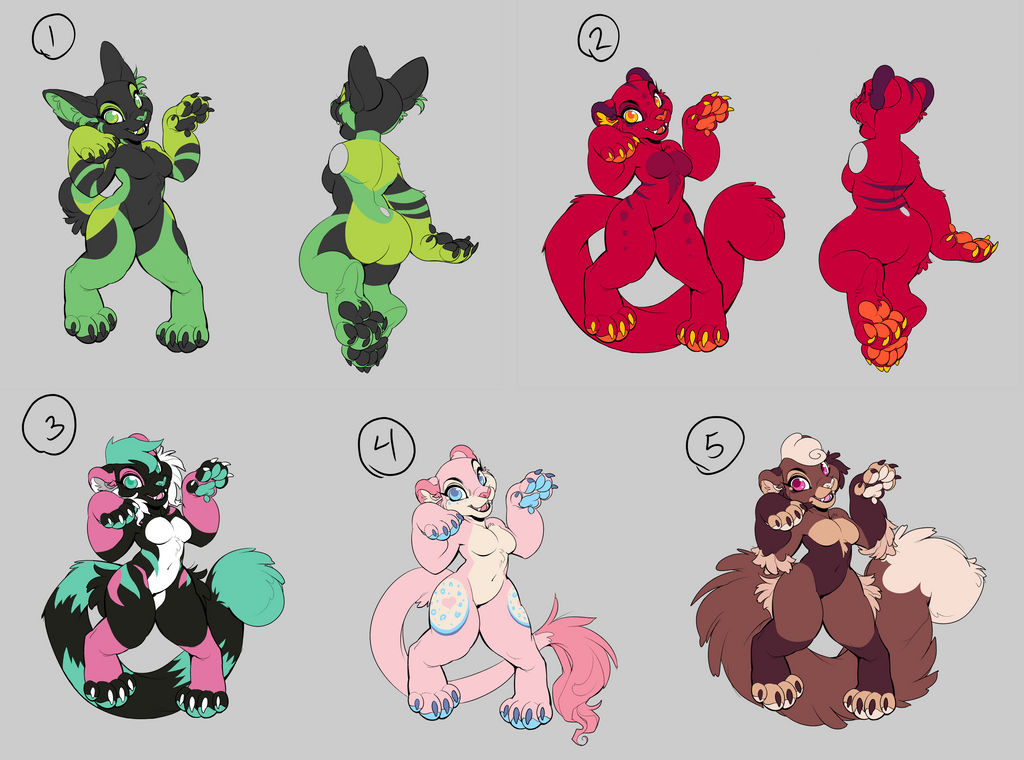 Watch
$50 USD each or best offer. You will get a high resolution version of the adopt.
1. AVAILABLE
2. AVAILABLE
3. AVAILABLE
4. AVAILABLE
5. AVAILABLE
One is based off a previous adopt that I decided to keep. So it does come with this artwork:
kimmorz.deviantart.com/art/Ado…
Rules
-You are allowed to change the species/gender if you wish.
-You are allowed to make changes to the design.
-Don't buy for the purpose of reselling.
-If you commission any additional artwork of the adopt from me, you will receive a discount on commission prices.
In addition, each one will get at least one free surprise piece for them, because they are fun to draw, but I can't keep them all.
Lineart by AshKetchumSays on Twitter.

I really like ( 5 ) Could I give you 50 points for her/him?
And Maybe an oc I dont want anymore?
Or maybe a new oc Idk
Reply