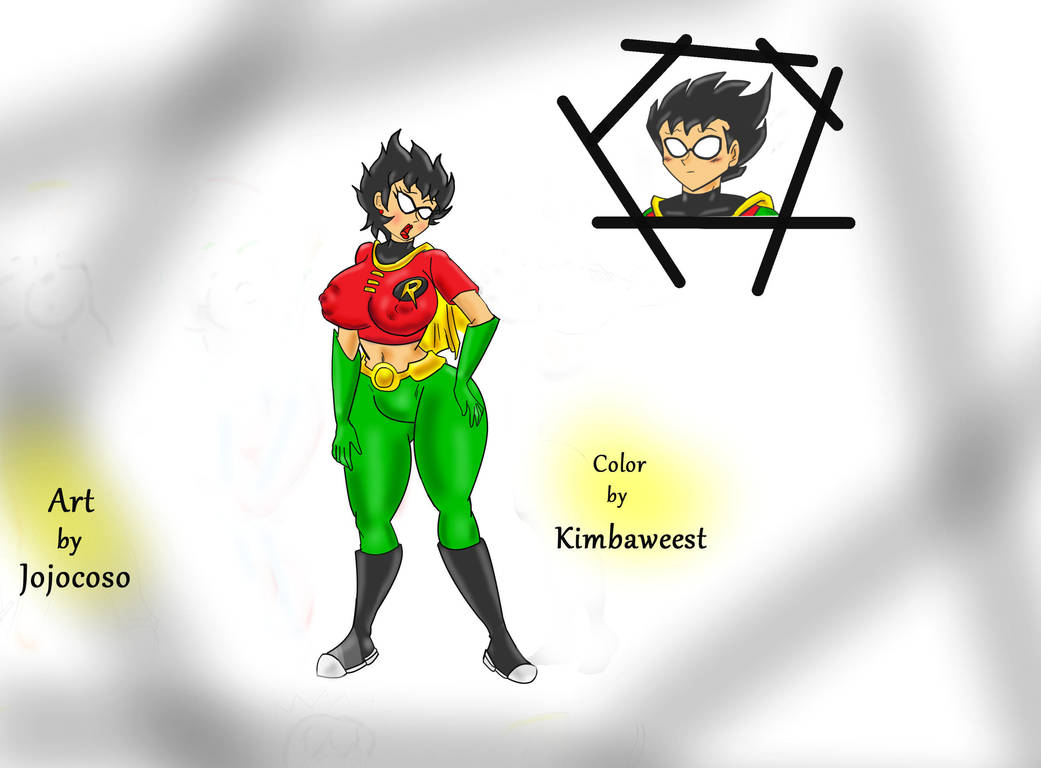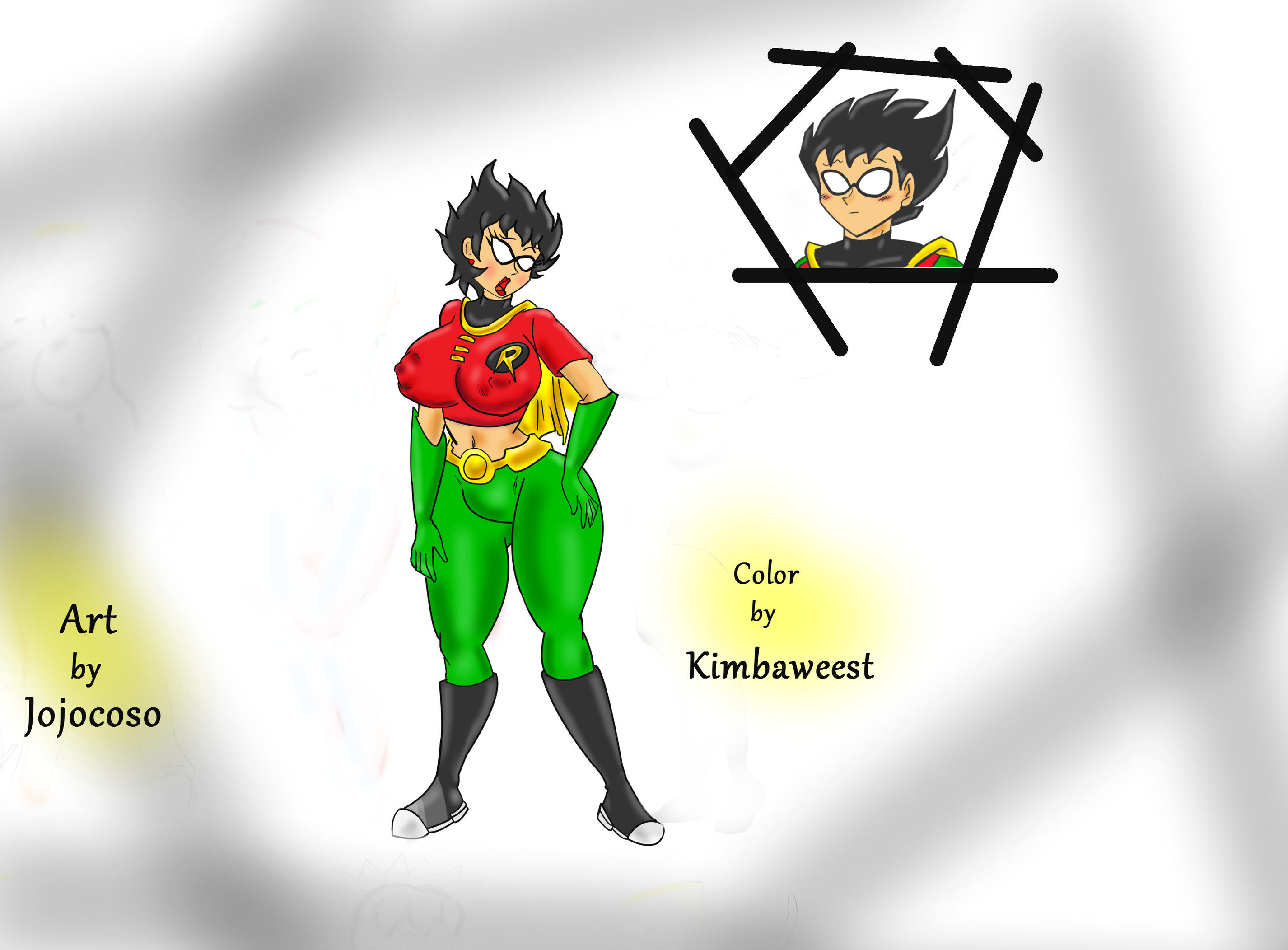 Watch

Robin fue de los personajes que más me agrado con la Regla 63, resulto muy expresivo el personaje.

Muy buen color.

Use Google Translate:
Robin was the characters I liked most with Rule 63, was very expressive character.

Very good color.
Reply

Well, looks like there's a new Batgirl in town.

Reply

I would think she'd be part of the birds of prey. Besifes, Barbara might be oissed to find out she has been replaced by the former boy wonder.

Reply

Reply

great job

Reply

Thanks. For not putting a lot into the background I thought it turned out better than I thought. Boy Robin cringing about the thought of being female and girl Robin trapped in thought about it with the same black lines surrounding her. It's like Robin is trapped within both mental planes like a fly within a spider web. You'd think I had carefully planed out this symbolism, but honestly, I was simply lazy.

Reply

oh i see XD thats a very cool concept

i think it still looks good even if you didnt put as much effort as you would have wanted to

Oh by the way i have been thinking about creating a new Gender Bending OC

Reply