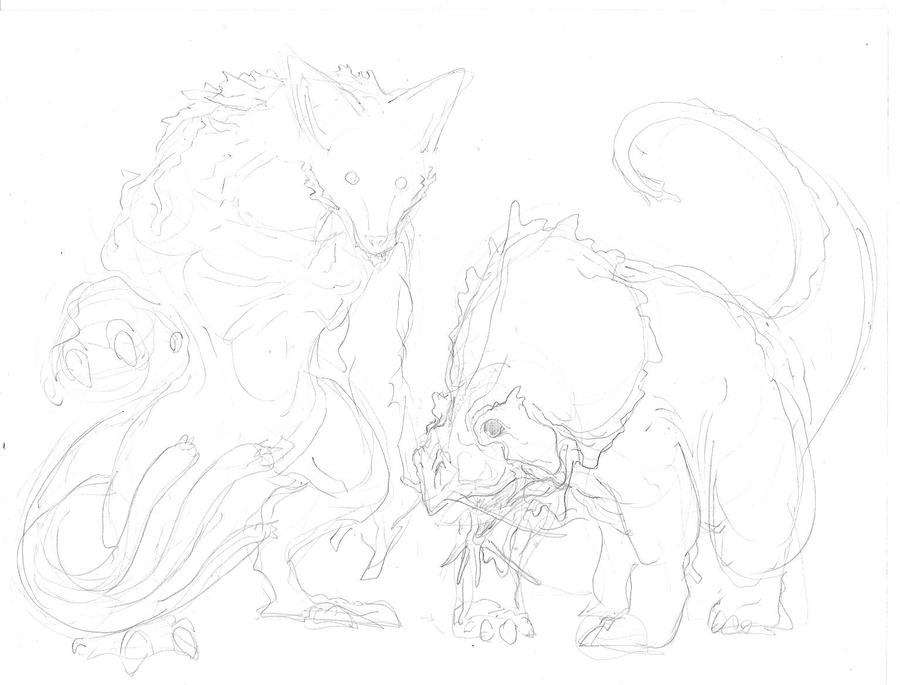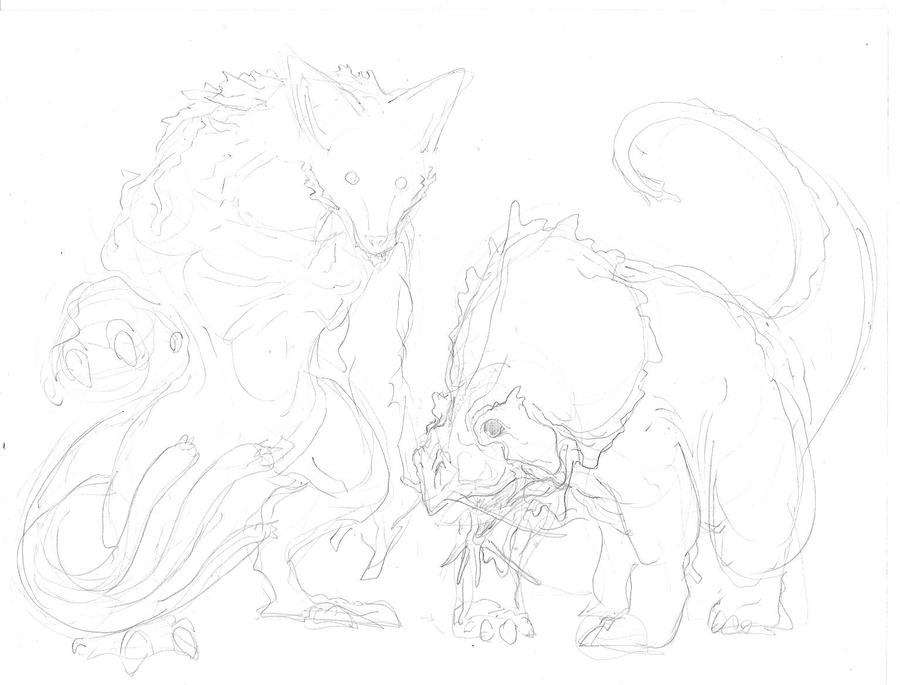 Watch

cool. more dinos! and some fox monster? anyway awesome job.
Reply

They're more commissioned art from

He's into a big Cthulhu thing right now, and he's been commissioning me to draw creatures from roleplaying experiences, I think.
Reply

yeah i figured it was more Cthulhu fan art but its really not that bad. hey it puts art on the table and you get paid lol and it also improves on your skills. though i dont know how you can use these for RPs.
Reply

It's probably not used for anything, I'm sure it's just to have a visual reference of a creature or something.
Reply

oh yeah. im predty sure thats the reason since probably the only image of them is dated or he just wants new images from a classical art master. hmmm odd game, dont know why they dont make it into an RPG.
so hows your contest coming along dude? there have been some real headturners i can tell you that

Reply

It's going ok. My wife and I tweaked the final things on the comic and sent them to be printed. We're waiting on proofs, and the turnaround is likely to be a few weeks.

As far as the contest goes, I'm really happy with all the entrants, though I was promised by a couple people that they'd enter... and haven't. Either way, the deadline is Sun, so maybe they can squeeze them in on time.
Reply

oh really? who you sent them too to get printed?

Oh yeah im actually happy with a lot of the entrants too. really awesome stuff. this contest has made me love Durontus even more lol. not only that but i would be very happy if people drew my kaiju for an awesome prize too lol. the only thing left is to have a High Tide contest sometime down the line.
Reply