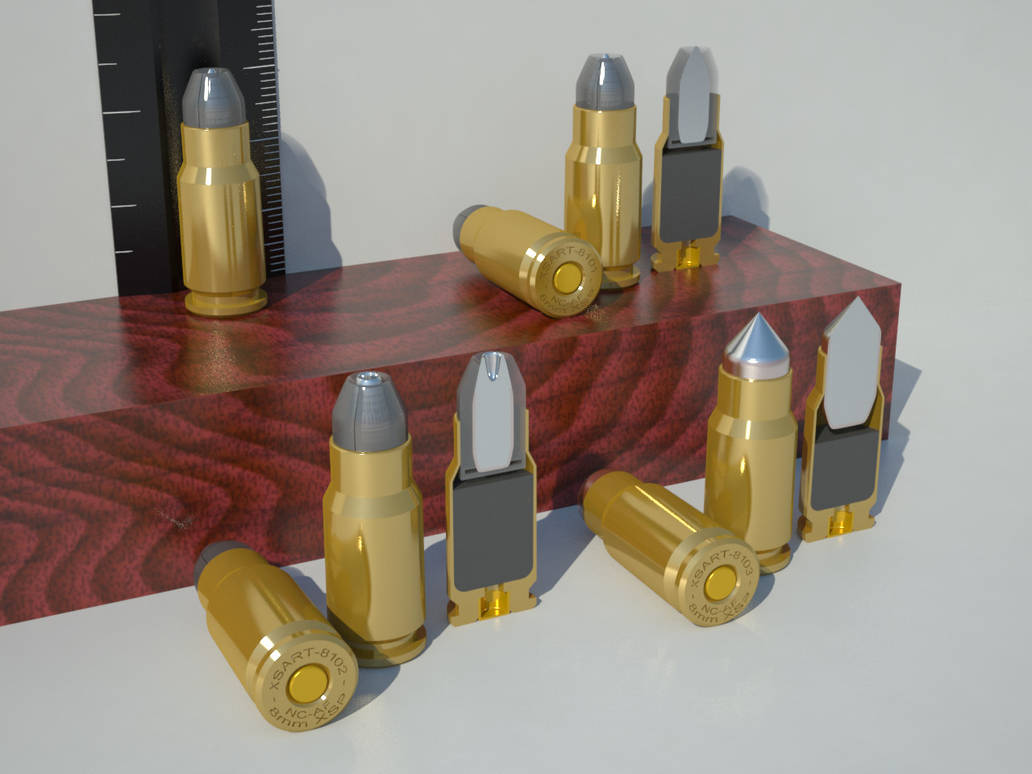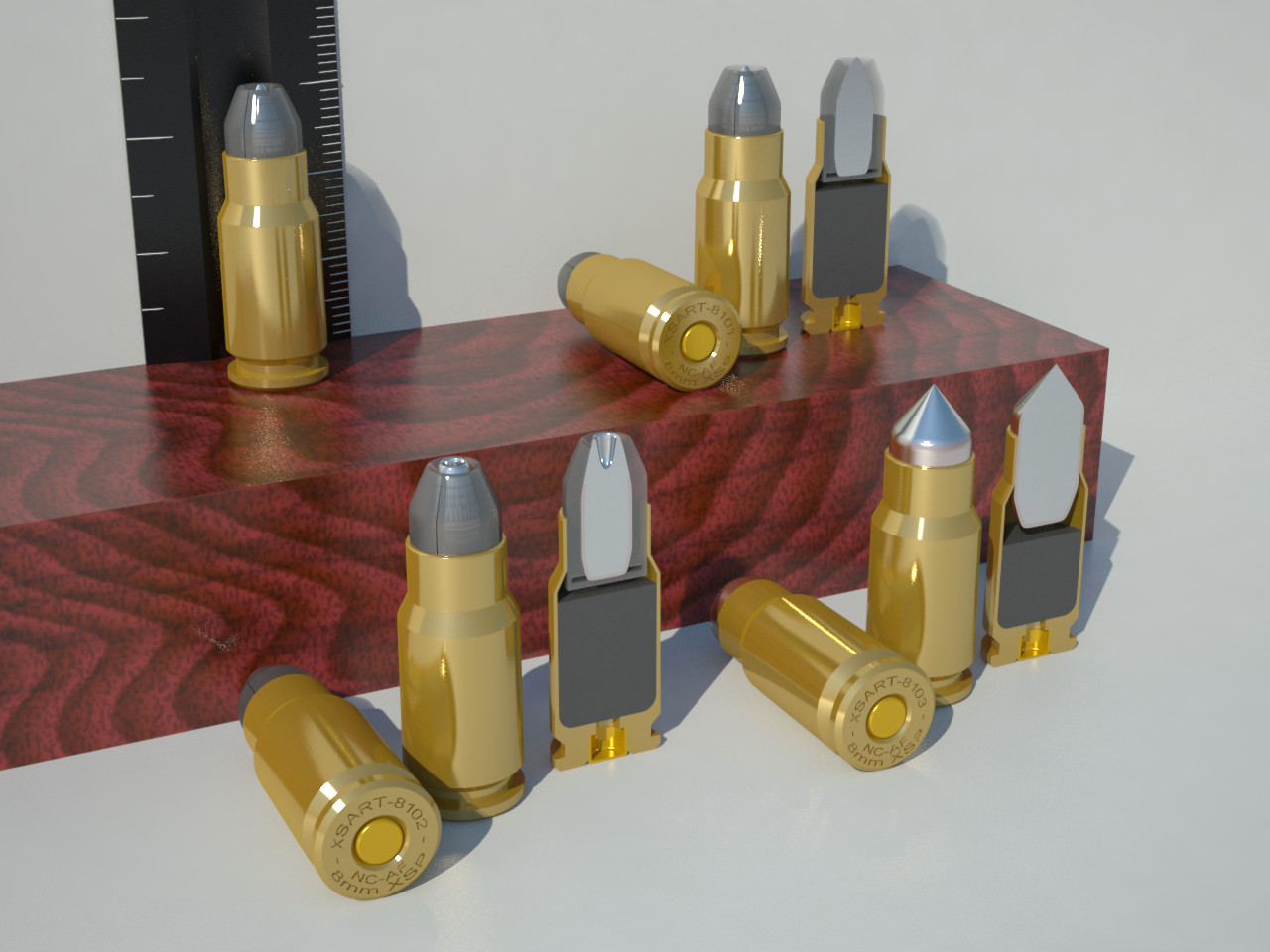 Program used: Rhinoceros 4 w/V-ray for Rhino
This is the second part of the requested work done for ~Kanine1134
[link]
The NC-AF 8mm XSP pistol round specs:
Bullet Diameter: 8mm sabot w/ 5mm Tungsten Carbide projectile
Shoulder Diameter: 10.7mm
Base Diameter: 10.9mm
Case Length: 25mm
Overall Length: 32mm
Variants:
XSART-8101: Sub-caliber Standard Ball
XSART-8102: Sub-caliber Spoon-tipped
XSART-8103: Sub Sonic Armor Penetrating (full caliber TC semi-jacketed)

thanks for submitting to our group, this is some high quality stuff. looks very cool
Reply

This is super cool. You should make a .25acp round that penetrates and explodes, so I can make a medium-sized dent with a tiny gun.
Reply

Consider yourself the next customer at the KillSwitch Emporium! Thank you for your order! Just drop me a note with any special details you may want and I will make it for you no problem, I hope...
Reply

Yeah. I came up with the idea after I handled a browning 1903 pocket in .25acp. the thing is mega tiny, only about 4inches long overall, and i liked how it fit in the hand. The only problem: the practically useless round. If the round penetrated flesh/body armor like a .22, and then exploded, I think it might actually become an effective, highly concealable weapon. Just another crackpot theory on how to make the under-gun the top gun.
Reply