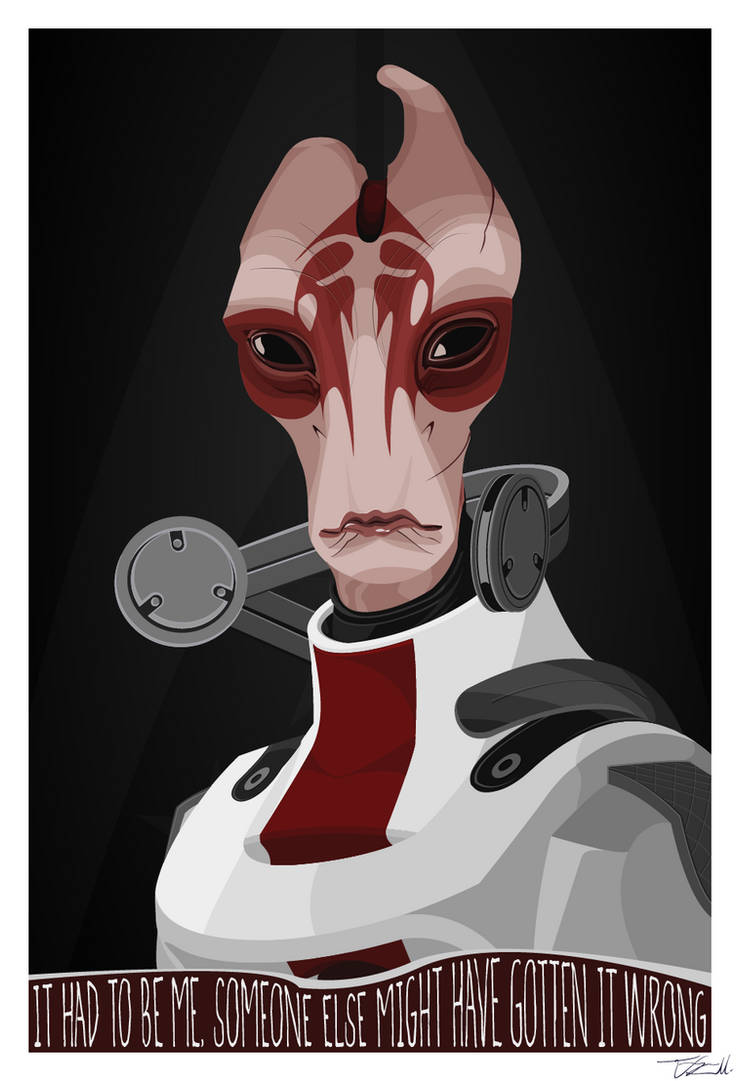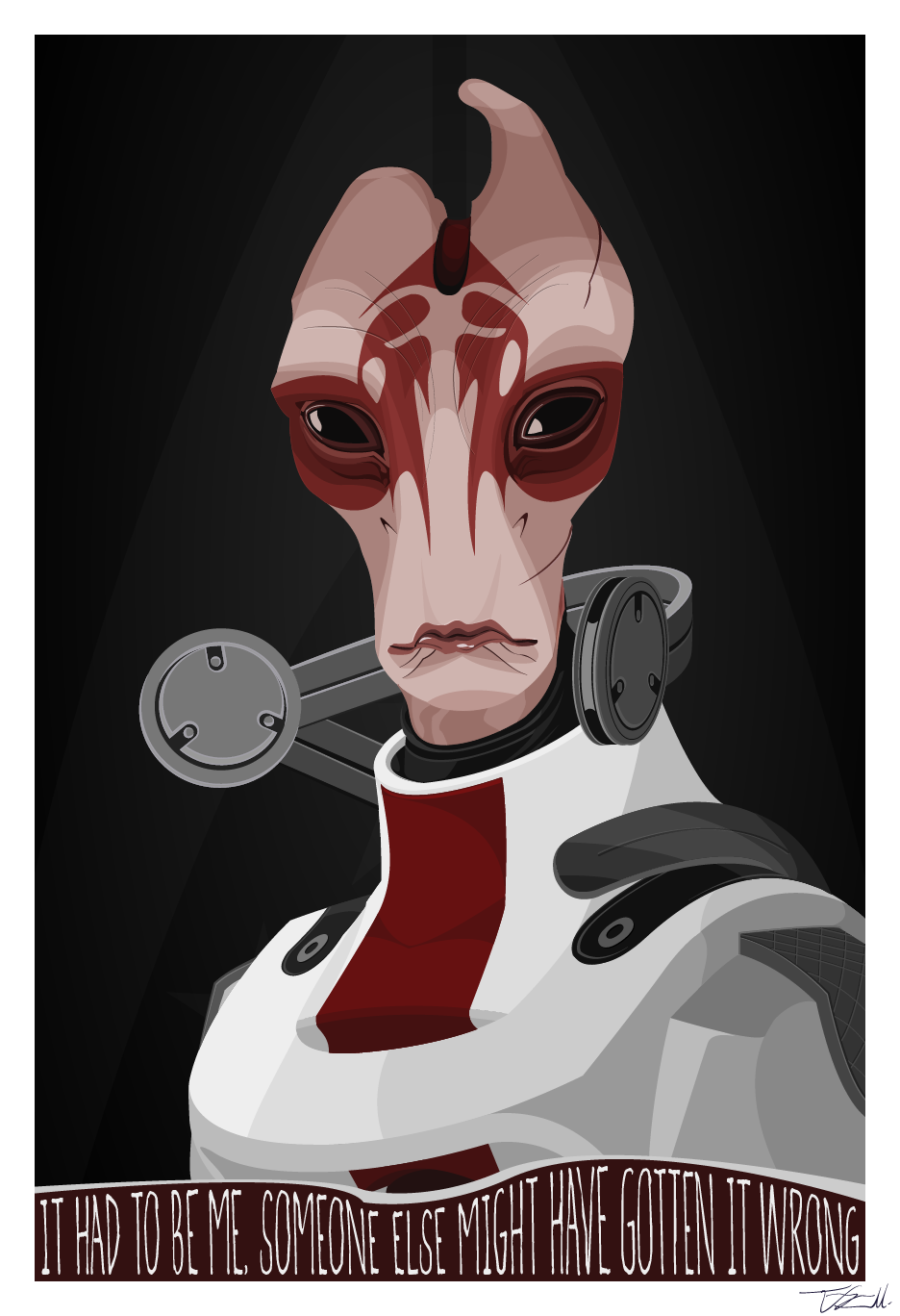 Watch
Daily Deviation
Given 2012-09-29
I love it. My only personal critique would be the text is a little hard to read, on something like that clearer text may be good. The drawing of Mordin is great, I love the simple design on it. Despite the critique I would still absolutely love to hang this on a wall.

Also it is rather irritating that I need a hundred words to say what I can effectively say in less that that.. So I am just going to ramble for a moment so I can say how I feel about this piece.. almost there.. alright and done.
The Artist thought this was FAIR
24 out of 26 deviants thought this was fair.
I like the idea behind this series - Mass Effect has some very powerful characters, specifically ME3 - I experinced genuine loss when Mordin's scene ended. Of all those linked, your portraits of Mordin and EDI have the most powerful pairing of text and image, although in Mordin's case you may have said too much.

The image is sound technically and only suffers from the high-contrast tattoo drawing attention from the rest of the composition. Chiefly, however, sometimes less is more with text. "It had to be me" sucks the focus away from the core message it precedes, as well as breaks up the caption awkwardly into two separate thoughts as opposed to one direct assertion in the way your EDI portrait does, giving it an elegant impact. I'm fairly confident that every person who counted Mordin as a freind would agree that his entire character can be summed up in that one sentence: Someone else might have gotten it wrong.
The Artist thought this was FAIR
1 out of 3 deviants thought this was fair.