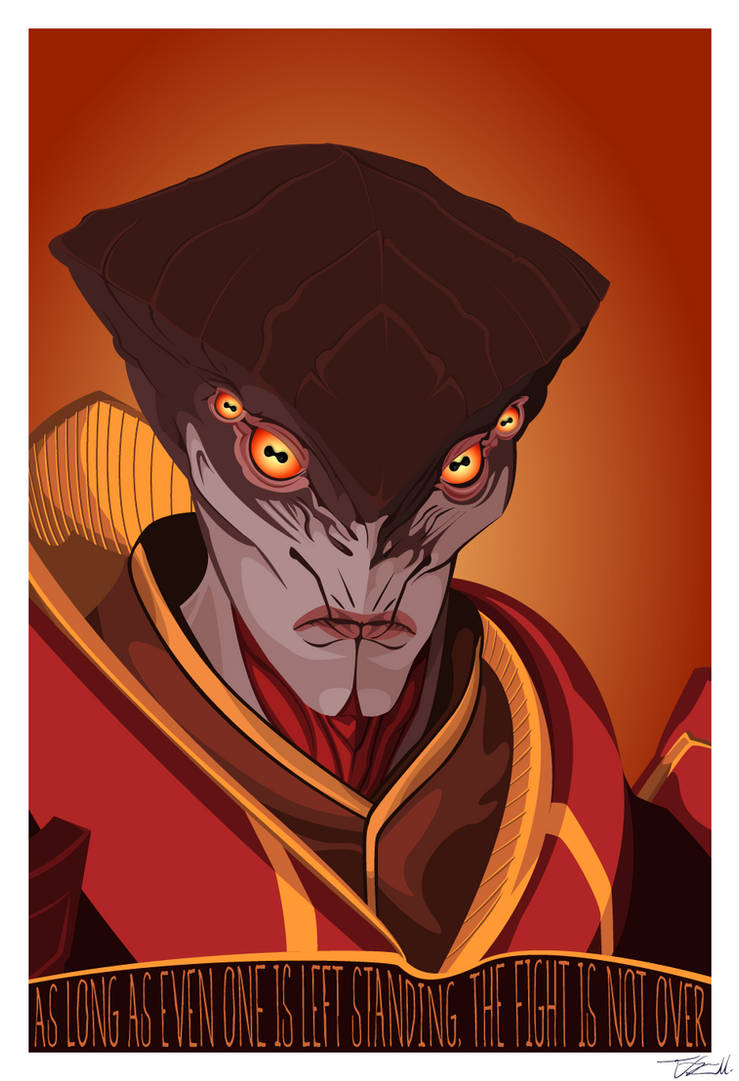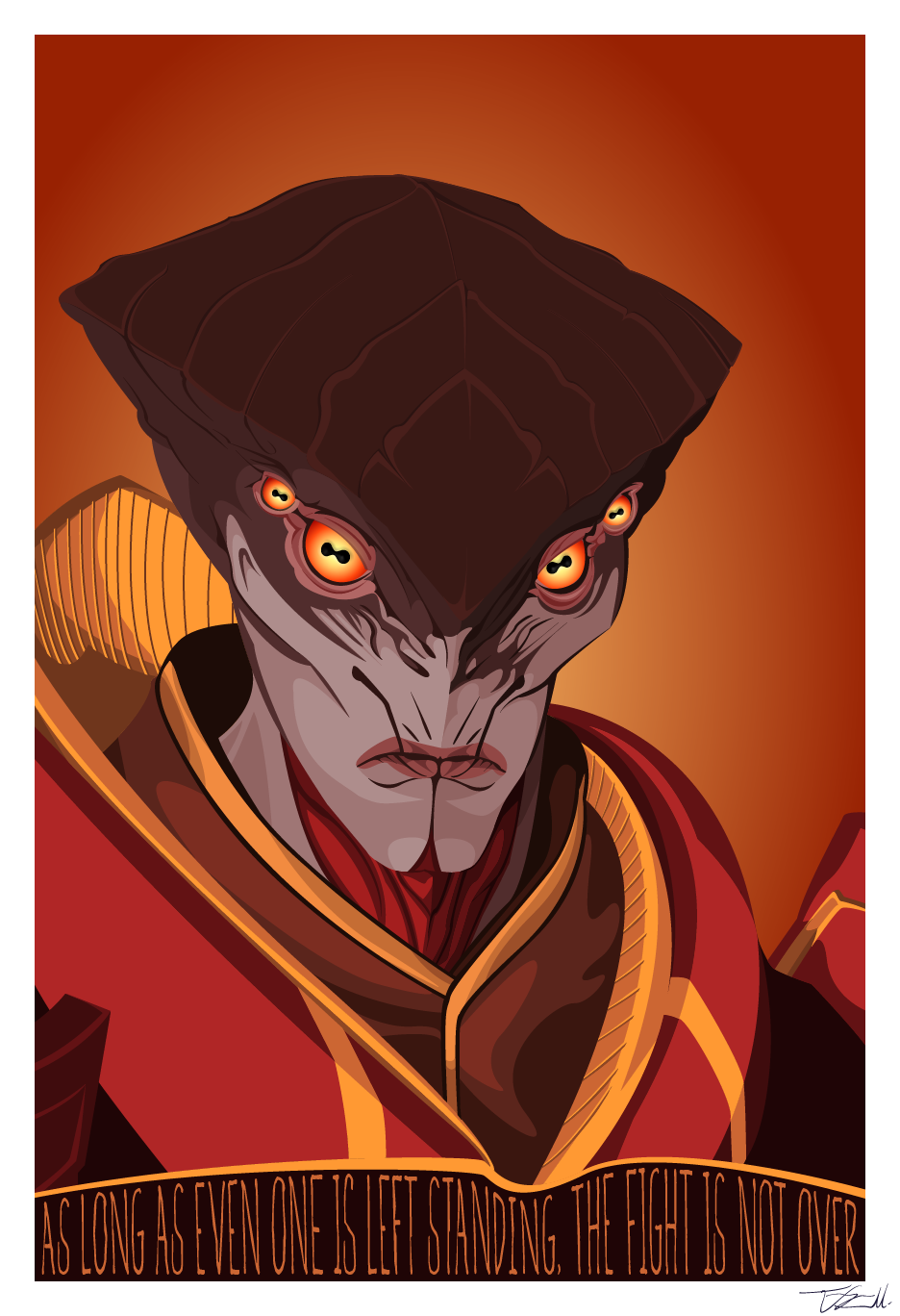 Watch
This is a very interesting piece of art. When you first see it, the thing that caught my attention, is the that stare he is giving you. It's just like he's looking into your soul. This actually captures Javik's kinda nobility. He is a very impressive person, both in the game and this artwork. That background works well with the the rest of the artwork, the detail's are amazing, and overall, is just pure inspiring. The quote is works very well with the art, and is one of the better known quotes of mass effect three, at least in my opion. This artwork is purely amazing, and I look forward to this artist next piece of work.
The Artist thought this was FAIR
1 out of 1 deviants thought this was fair.