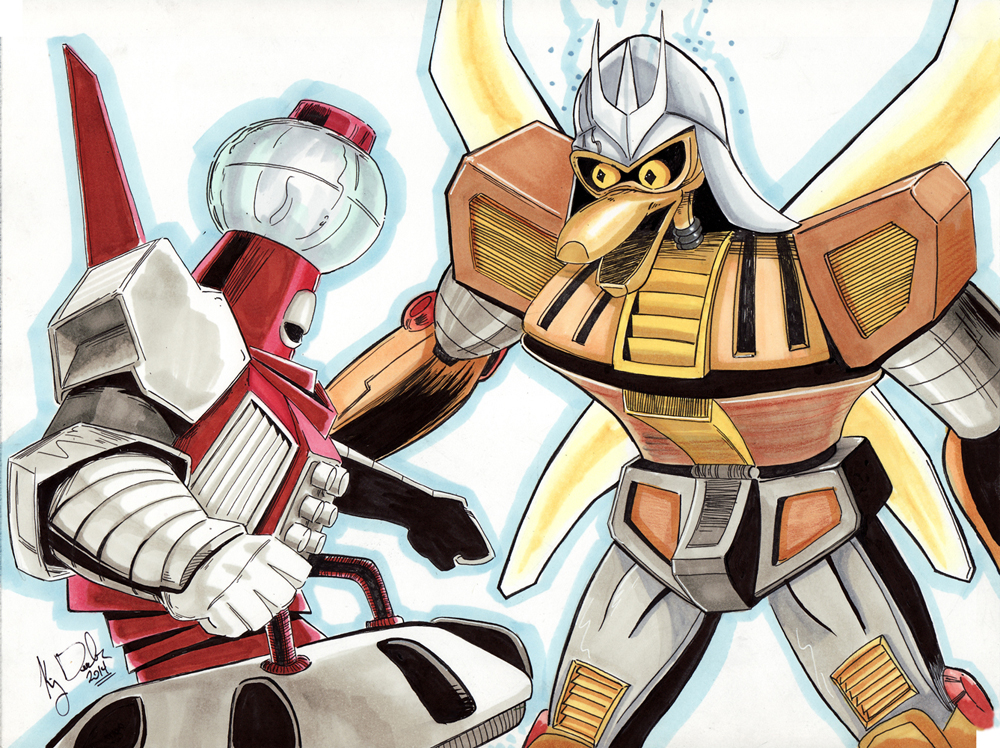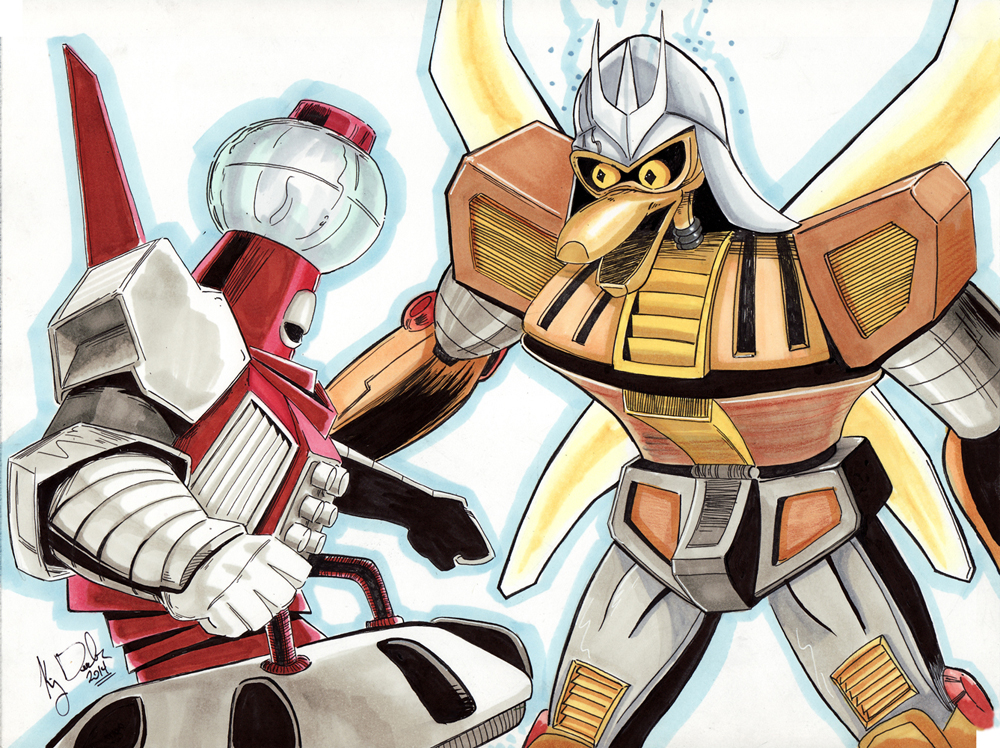 Watch
This quick Marker sketch was to feature Tom Servo and Crow Robot from Mystery Science Theatre 3000 dressed in Gundam Gear. Oh what a crazy battle this would be... full of dry wit, sarcasm and pot shots, indeed.

Two of my favorite things together, Japan robots and Crow and Tom!
Reply

"Eat Death, Servo!"
"Eat Munchie, Crunchy, Chocolatey, Choco Death, Crow!"
Reply

Crow looks like the villain from Prince of Space. XD
Reply

thanks again for doing it. hope to see you at animezap again next year.
Reply

Crow Aznable! Three times more of a smart ass? Lol.
Reply

Awesome artwork

. Loved your creativity <3

Reply