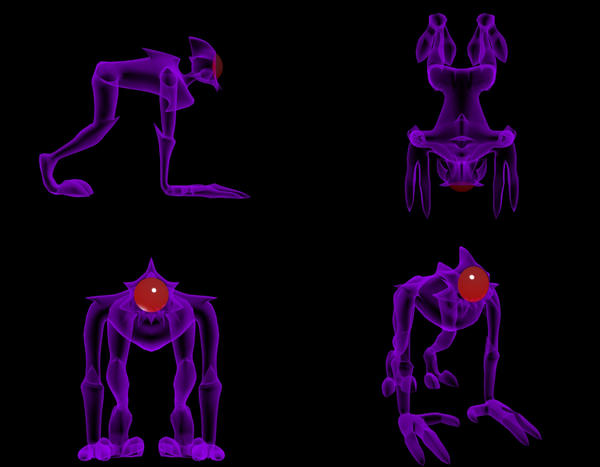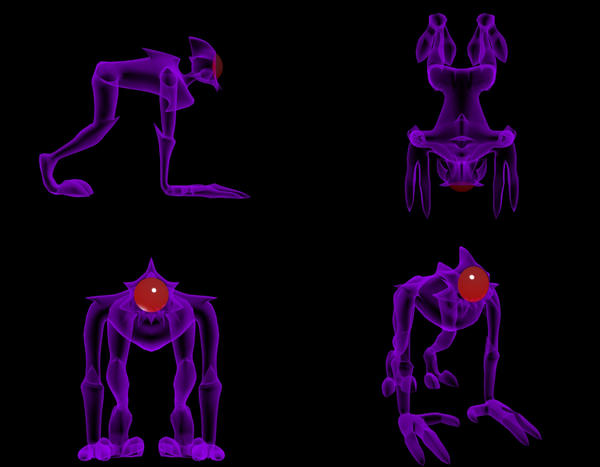 Watch
This is the finished version of my orlicanth creature from my comic Rival Legacies. I've made a few alterations and fixed some cuts and vertecies on it. so it's better. also i added the spiked shoulders which i think helped it. I had to move his arms and legs in the position they are now so i could rig him up with his skeleton, the way i had it before was too weird for him to work the way i wanted. so yeah, comments? anyone out there know of ways to rig skeletons to it? i'm a little new to all this.
Oh and here's the link to the final product:
[link]

i think he's rather neat! looking at him from head on is a bit odd though, considering you can see his bum through his face...but that makes me like him even more!

good luck on the skeletons!
Reply

Reply

That guy is going to look cool when textured and rendered. Sorry, but I'm a beginner when it comes to bones.
Reply