Free Onigiri Smiley Set

.:Icon set - Nessah and Kiki:.

Rainbow Cupcake Avatar

Happy Chick

Kitties Yarn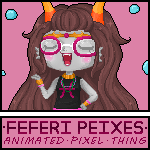 Feferi 38D

Cheruii La

Cute Pixel Rainbow

Cute Icon Bases Set

I Love Kiki for some reason

Nohahon Love Stamp

Cheerful Base - with extras :3

Icon Base - Sad DS Lite

Angel Icon Base
Icon Gift - Hitswi :3

Commission 2 - Chibi1Panda

Commission - Re-Revolution

Commission - AbbyForSure

Commission 4 - Chibi1Panda

.:Gift Icon - Cherriuki:.