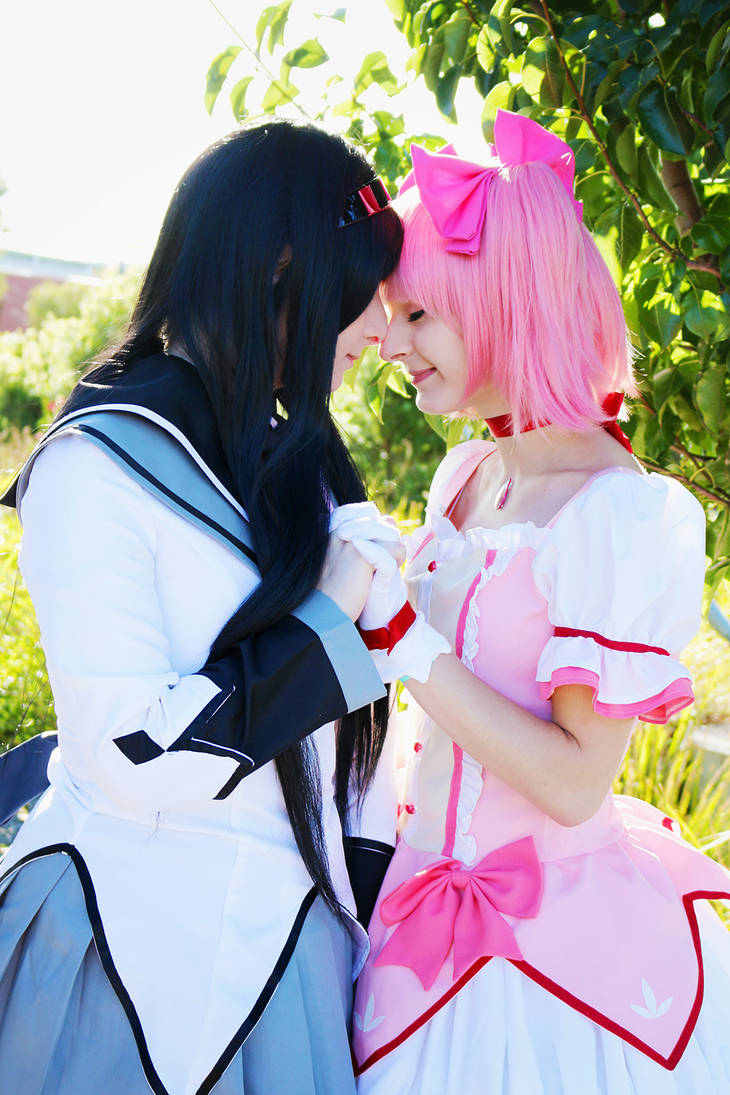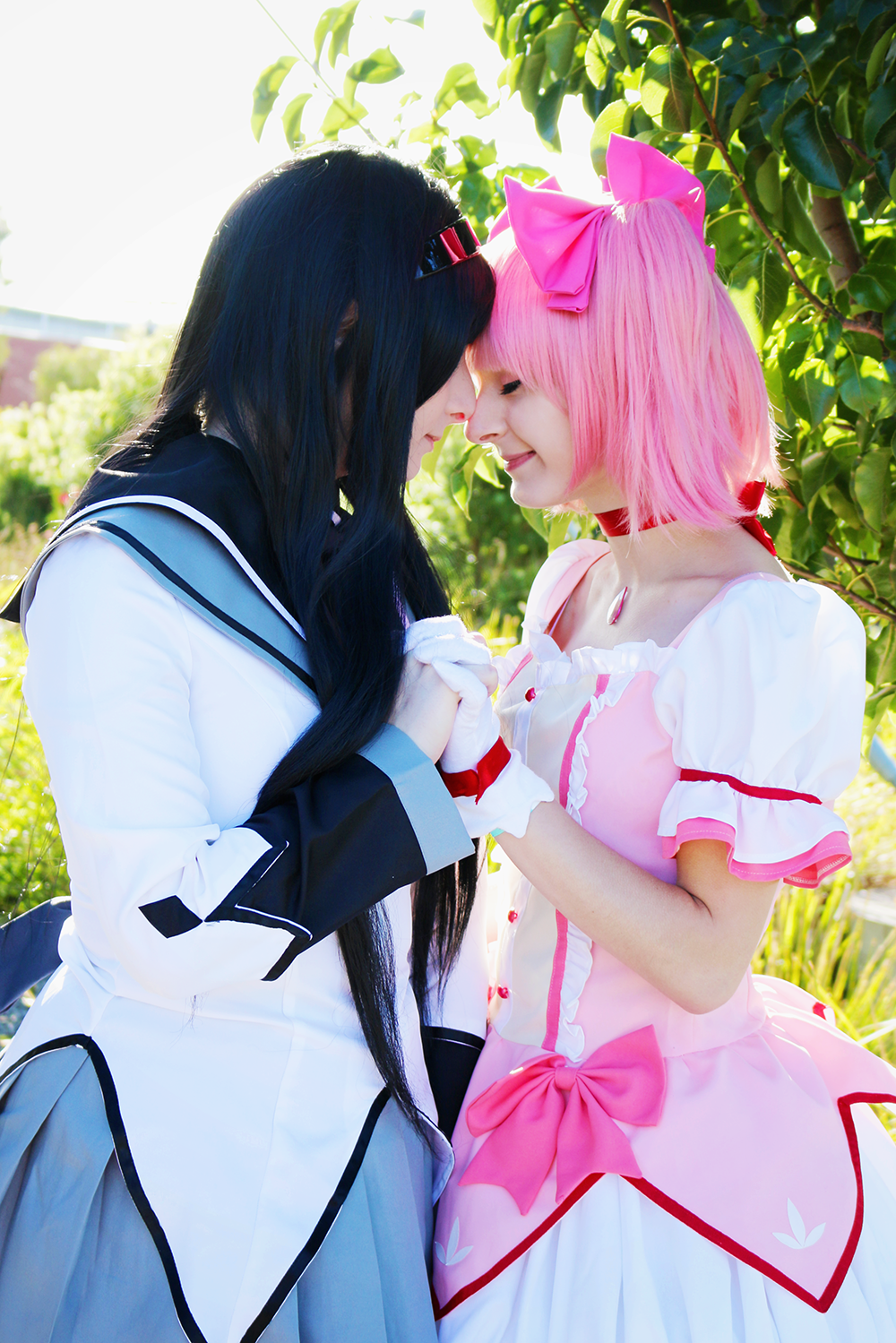 Watch
There are never enough lovey-dovey Madoka and Homura cosplay shot, never~ <3
My Homura and I are actually the exact same height, so you can imagine how much I had to duck down just to get this shot

Gotta make Homura look tall and mystical~

~

Photograph by Kokobelle. (retrointherain)
Cosplayers:
Madoka Kaname is me (Kiki-Myaki).
Homura Akemi is Myaru.

Reply

Reply

Cute! They deserve to be happy together!
Reply

aww, looks cute! great work!
Reply

Your Madoka gives me life <3
Reply

Thank-you so much my lovely!! ;vvvv; I've been meaning to cosplay her again some time soon but I want to make her cool rose bow and Homura's shield for Manda

One day!
Reply

Ooooh!!! That sounds so cool! Ive always wanted to do Kyoko but nerves haha
Reply

I hope you can achieve your dream too! Even if you didn't want to do it for a con, I'd always be happy to do a cool shoot for or even with you

Reply