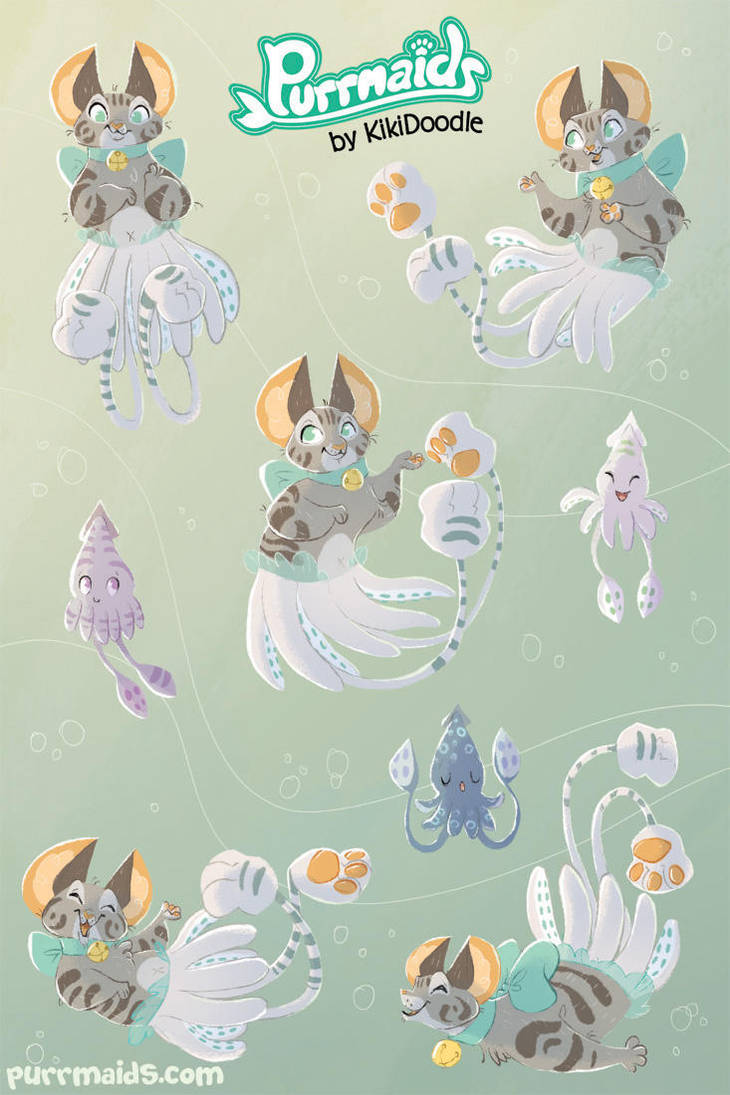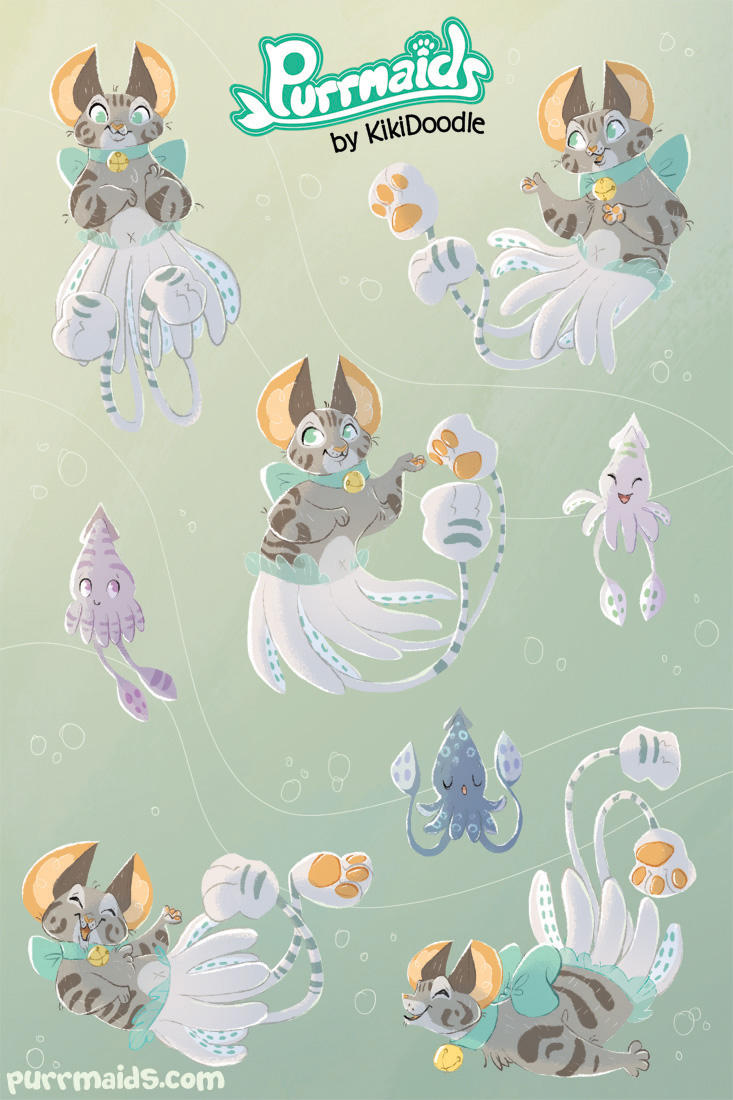 Watch
A preview of the Squitten Sticker sheet, which will be available for Purchase on Purrmaids.com soon!

If you'd like to pre-order one, just comment or message me so I can let you know once the pre-orders are up!

Some minor changes will possibly happen, but right now it'll be 5x7" high quality vinyl with 8 kiss cut stickers total!