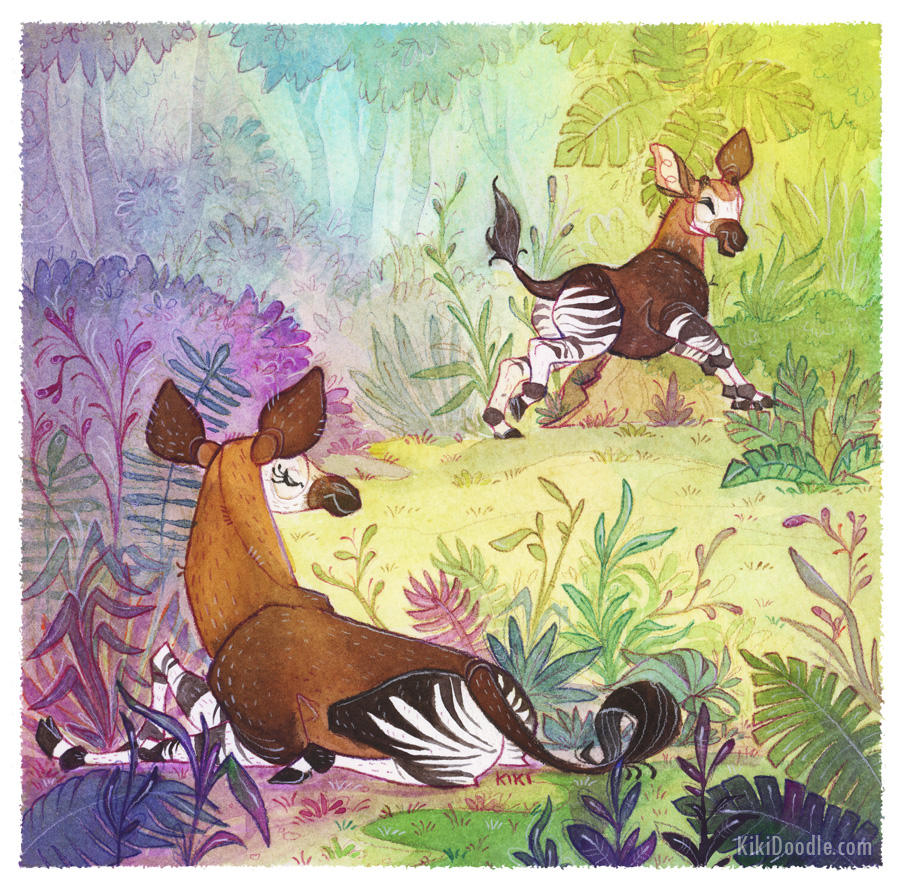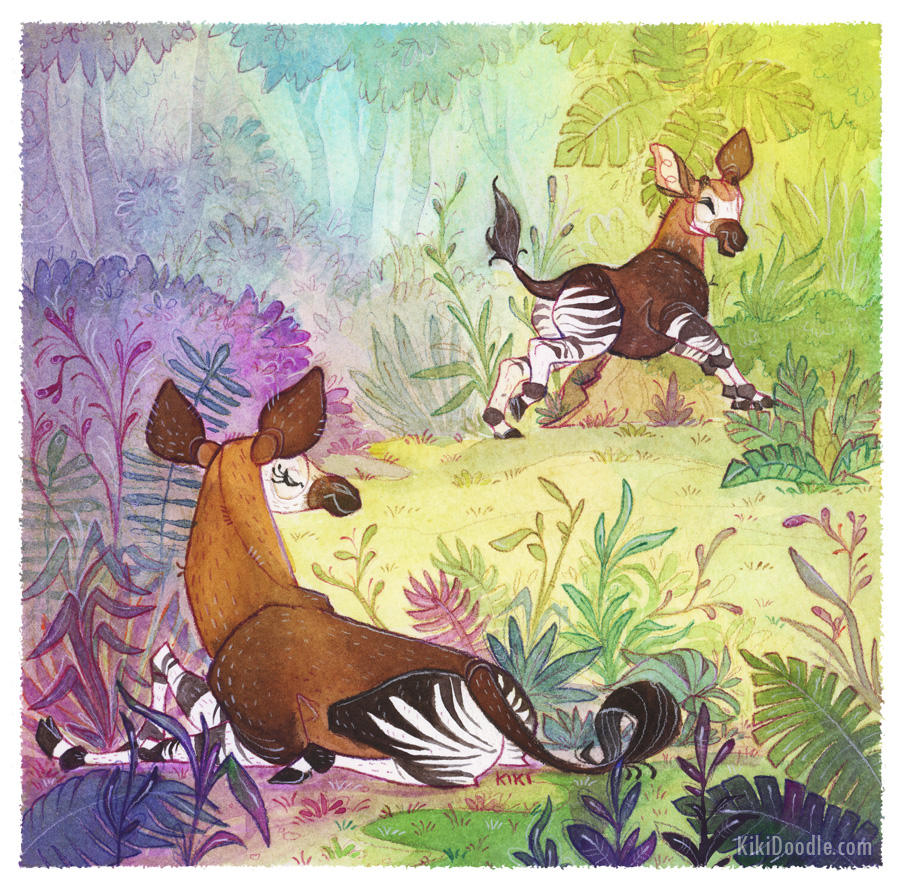 Watch
Okapi family! Watercolor.

The original is being shipped off to the Sacramento Zoo as part of a fundraiser for their new okapi exhibit, but prints will be available later!

Okapis are the only extant relative of giraffes! They live in the jungle and were one of the last large mammals to be discovered (by the western world) in 1901

Did a bit of experimental stuff here. Traditional paintings are always an adventure for me.