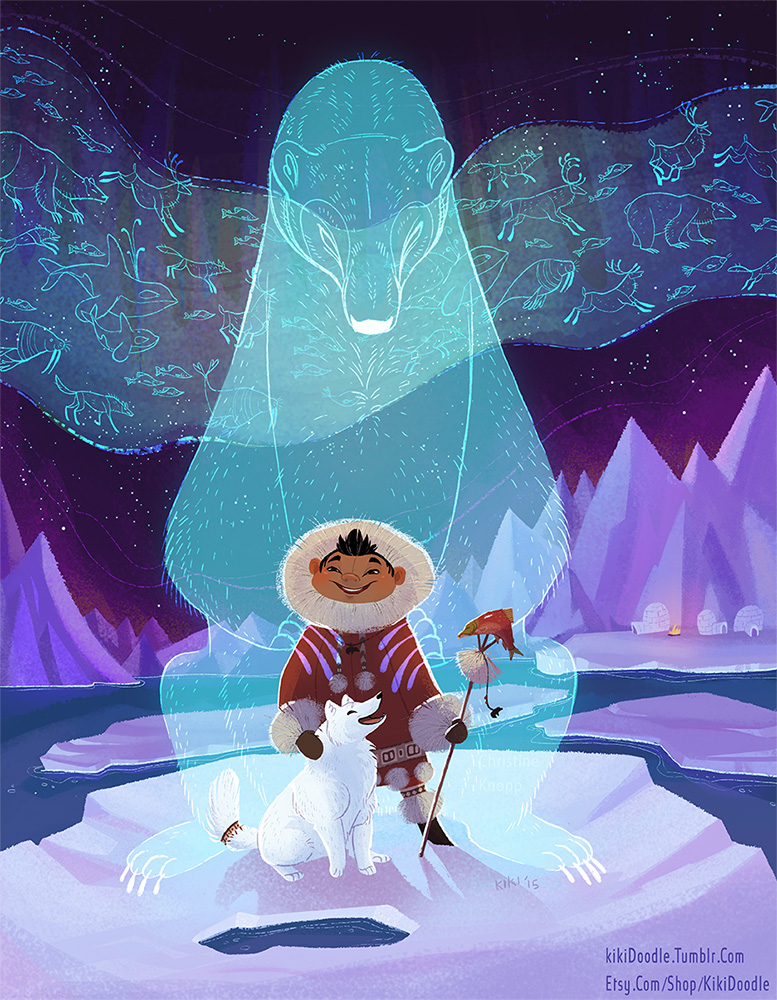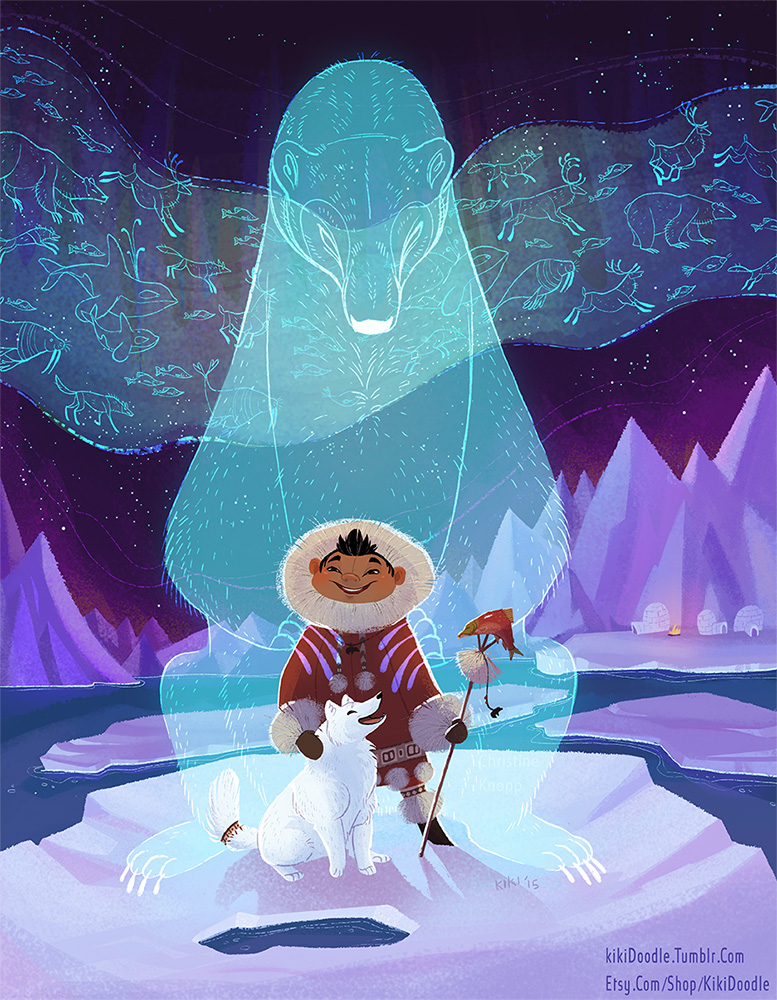 Watch
My Christmas card design of 2015!

Cherished Among the Spirits

Inspired a lot by my boyfriend's stories of growing up in far eastern arctic Siberia (and he definitely gave me a ton of feedback on this!)
This is an incredible piece! Above everything else, the impact and vision of the piece is incredible. You chose a very interesting, beautiful, and engaging subject. Your style is carried through the piece beautifully from the animals in the background to the boy and his dog. The only thing I would suggest is looking at your technique that you used for the mountains. I love the geometric feeling of the mountains and shadows, but there are a few things here and there that take away the overall effect of jagged, straight-lined peaks, such as the curved effect you gave to one of the peaks on the left. It doesn't look bad whatsoever, but it does feel somewhat inconsistent if you look at the mountains long enough. Your choice of color was brilliant, and this is a fantastic piece overall. Good job!
The Artist thought this was FAIR
8 out of 9 deviants thought this was fair.