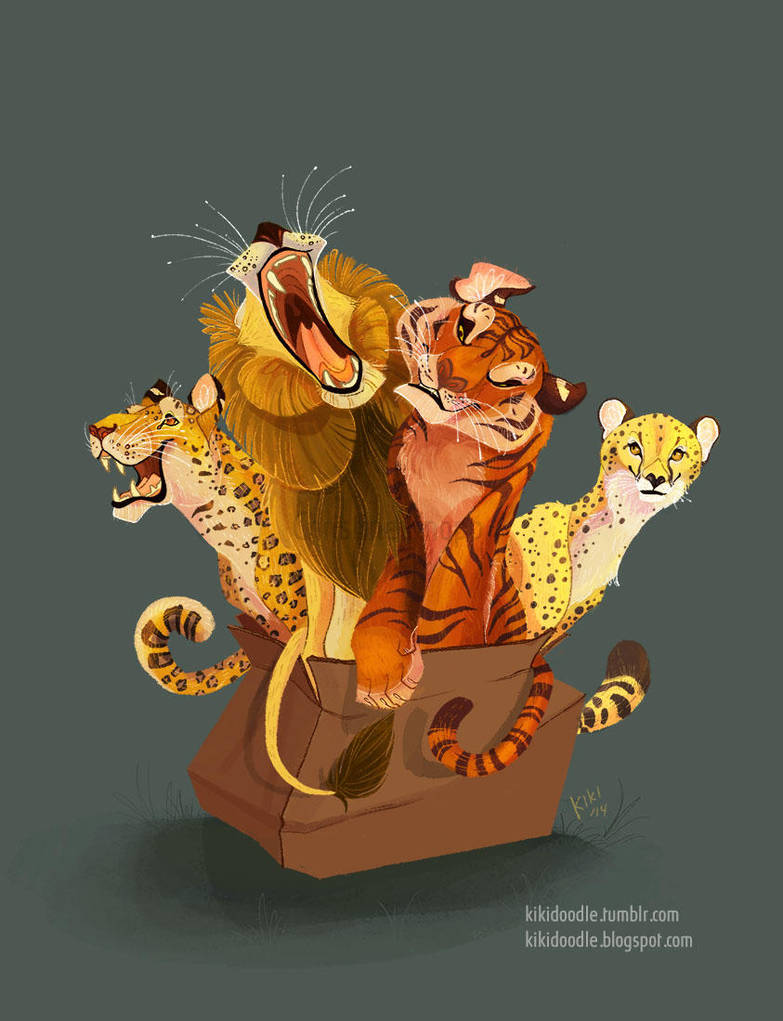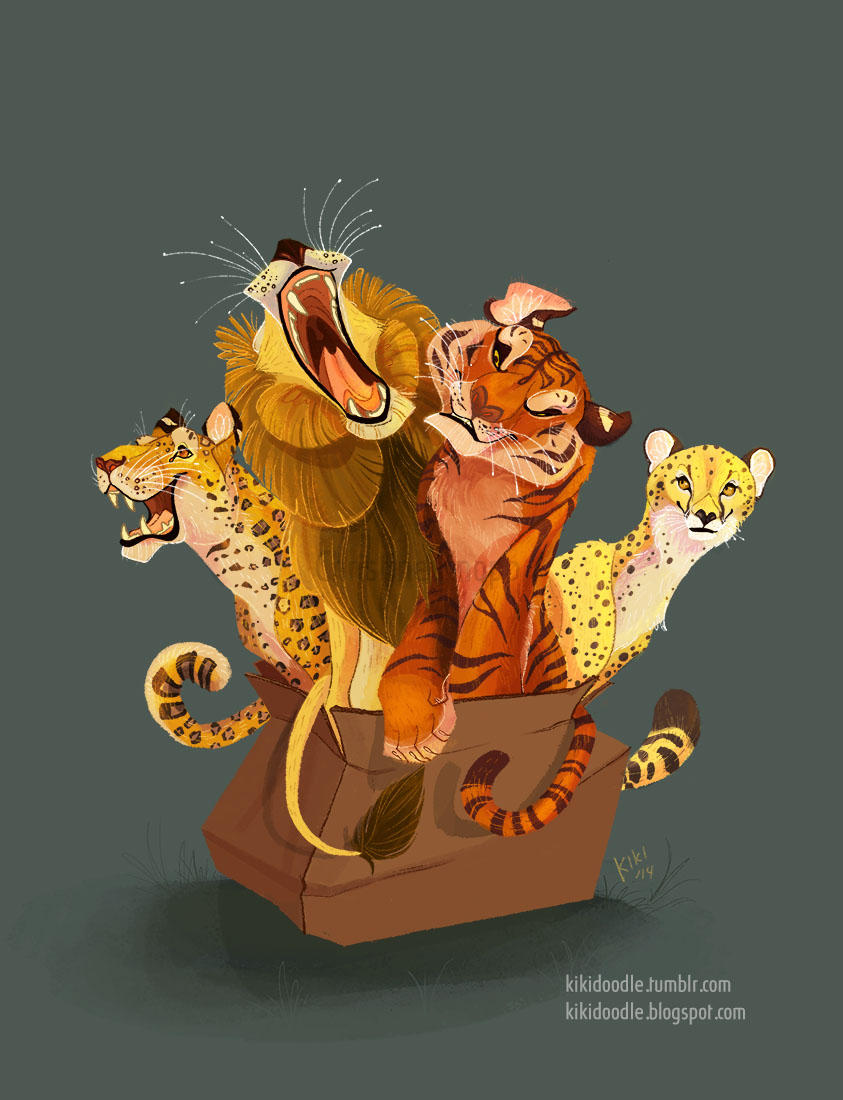 Watch
All cats love boxes; especially the big ones! Fun, cute, and a little bit silly of an image I've on and off doodled on for a couple months. Decided to finish it up in time for FC, and YES, prints will be available (Not on Etsy until after FC, though).

Enjoy!

I tried a slightly new technique here, and I'm curious if people are enjoying the use of partial line art that's more painted into the image than used to define everything.
This is such a delightful and unique concept! I love the different expressions and how they are all crammed in the one box, which is such typical cat behavior. I also really enjoy noticing small details like the white whiskers and the petal-like loops in their ears (the tiger especially). I think the colors blend really well together (the values of the lion's mane are lovely), and have no doubt it will be very handsome as a print.

A few minor things that bug me, after looking closely at the image: the white lines of the jaguar's cheek, neck, and right by the shoulder blade are a little too distinct, and seem a bit harsh to my eye, versus the softer lines around the tiger's neck. Another thing to possibly change would be the tiger's thinness. Right at the point where the right leg connects to the body, just below the lion's mane, is a bit off-putting, as it makes the tiger look unnaturally thin and shaped almost like an hourglass (just from the head to the paws, that the viewer can see). I think giving the tiger more of a visible chest/belly could fix that. A really nit-picking look at the lion's tail has me wanting it to curve down at the base instead of up, as right now it would seem it is stemming from its mid-back (assuming a sitting position).

Finally, a really small thing that I am not even sure is a thing would be that the shadow under the box seems a bit muddy, almost, on the left side as it flares out. It does not really bother me as much on the right side so I wonder if smoothing it out into the background more would ease my qualm with it.

Overall a wondrous and whimsical image!
The Artist thought this was FAIR
13 out of 13 deviants thought this was fair.