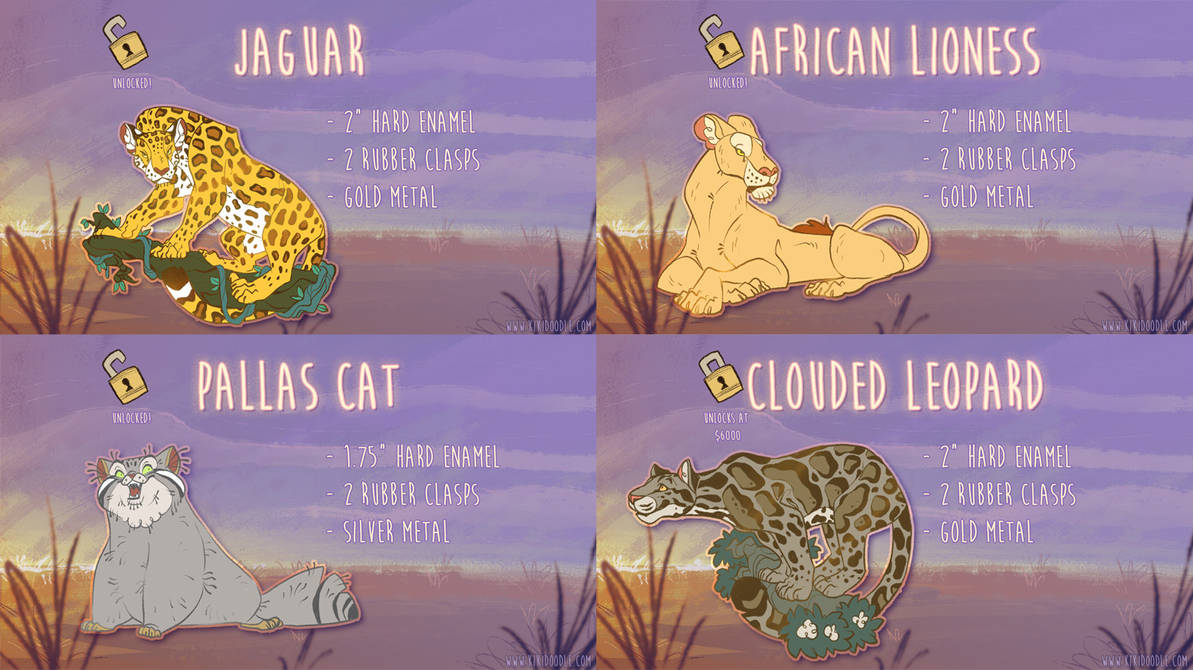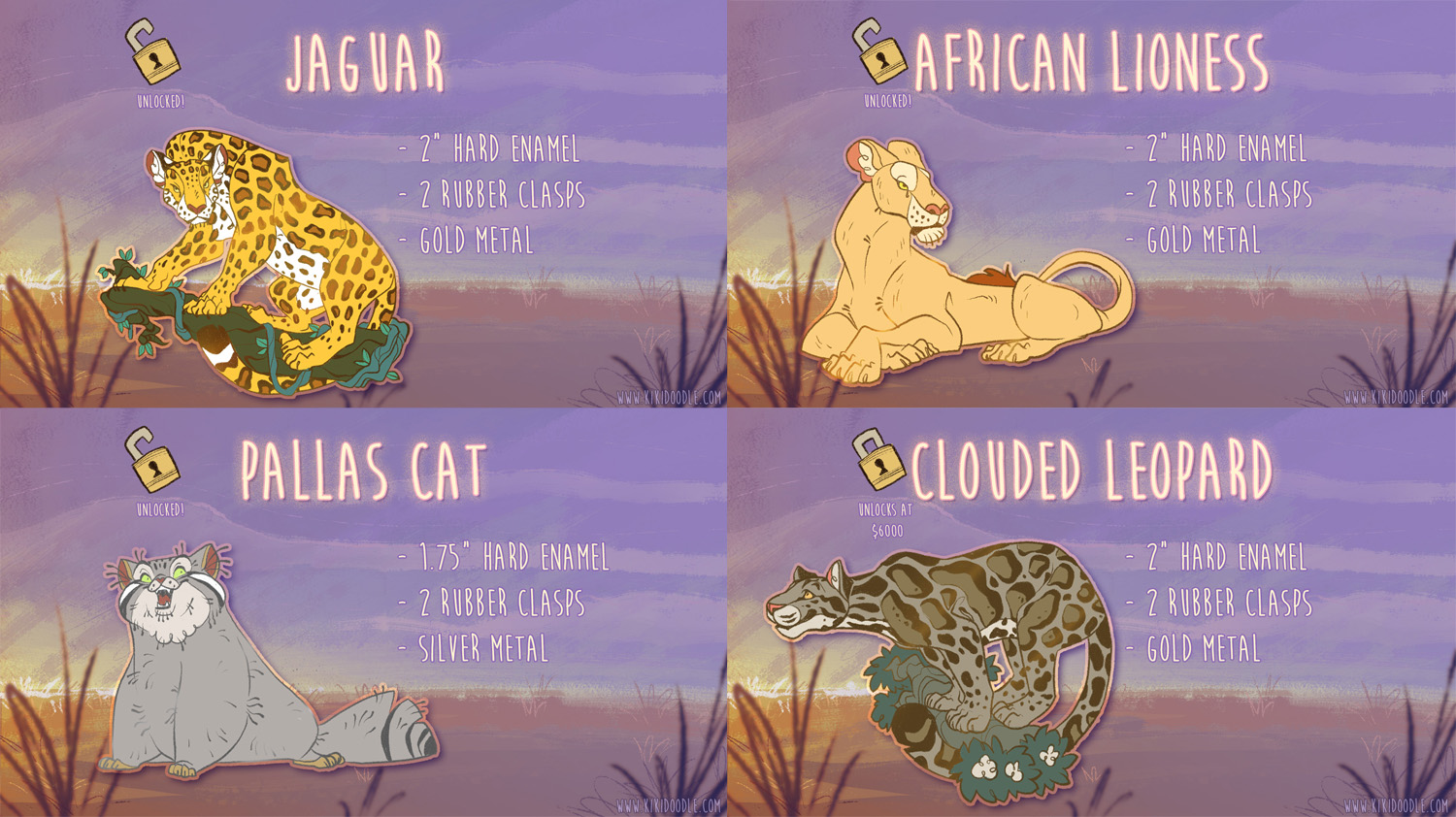 www.kickstarter.com/projects/k…
Looking forward to revealing the next unlockable cats soon!
Please share suggestions, or cats you look forward to seeing in the comments!

all your designs have such personality but i really adore the snow leopard and pallas cat !!
for suggestion;
Perhaps either the rusty spotted cat or black footed cat?
Wikipedia lists them as rivals for the title of smallest wild cat; rusty is the smallest in asia, and black is smallest in africa, at least
they both seem super neat!
en.wikipedia.org/wiki/Rusty-sp…
en.wikipedia.org/wiki/Black-fo…
Reply

I love them both <3 I hope to keep fundraising so I can unlock some of the really cool lesser known cats!!!
Reply

Black footed cats! Out of curiosity what company are you going through to make the pins?
Reply

My Partner runs a manufacturing company and has been dealing with all of the non art aspects of production for me

Feel free to note me for more info.
Reply

Idk if this is on the other, BUT MOUNTAIN LION
These are really pretty btw!
Reply