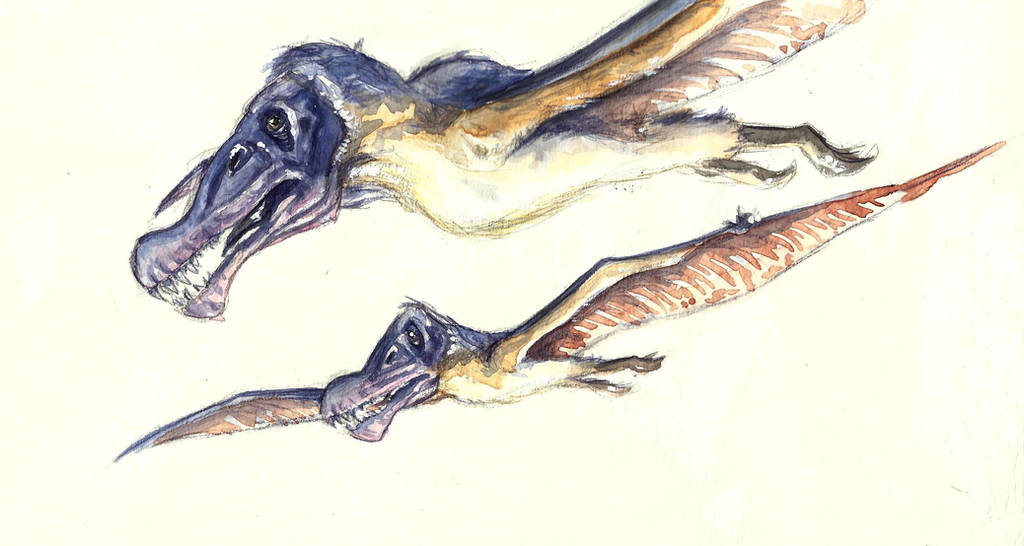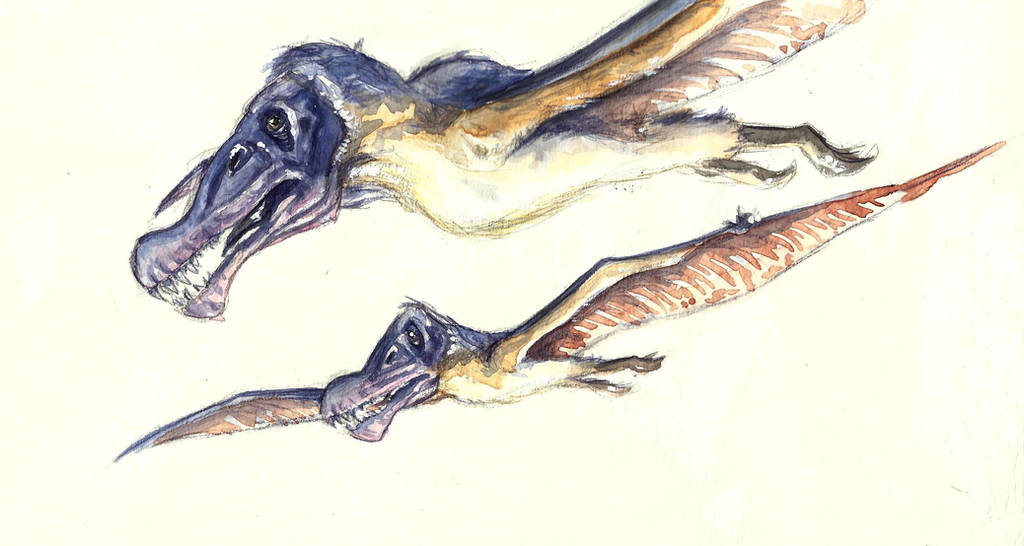 Watch
For Valentine's day, unlike the other couples who were cooing, I went with my boyfriend at the Museum of Natural History to study a bit ', drawing from life animals, including the Pterodaustro.
watercolors and pencil
[link]

oh, thank you! In fact, I put the question mark because I was not sure what exemplary it was, 'cause the name wasn't written there, and then, when I searched online, on a website I found similarities with a pterodaustro. Thank u again!
Reply

Reply

Reply